POLICE officers searching for a missing baby have discovered the remains of an infant near to where the child's parents were arrested after weeks of evading authorities.
Constance Marten and Mark Gordon were arrested on suspicion of child neglect and later gross negligence manslaughter after refusing to reveal the location of their missing child, who had not received any medical attention since its birth in early January.
Marten, 35, and Gordon, 48, were detained without their child near Stanmer Villas in Brighton on Monday night after a tipoff from a member of the public.
The arrests brought to an end a 53-day nationwide search for the couple and triggered a "painstaking" search for their baby, with hundreds of officers trawling open land across an area of 90 sq. miles in Sussex.
Chief Superintendent James Collis said: "It is my very sad duty to update this afternoon that police officers searching a wooded area close to where Constance [Marten] and Mark Gordon were arrested discovered the remains of a baby," says Detective Superintendent Lewis Basford.
A post-mortem examination will be held in due course, a crime scene is in place and work is expected to continue "for some time", he adds.
"I recognise the impact this news will have on many people who have been following this story closely," said the detective superintendent, adding police will do everything they can to establish what has happened.
"I would first and foremost like to extend my heartfelt condolences on behalf of Sussex police to the wider family of the baby at this time,
"I understand that the conclusion of this search will be heartbreaking for the local community and the wider public."
He thanked the public for volunteering information and assistance with searches.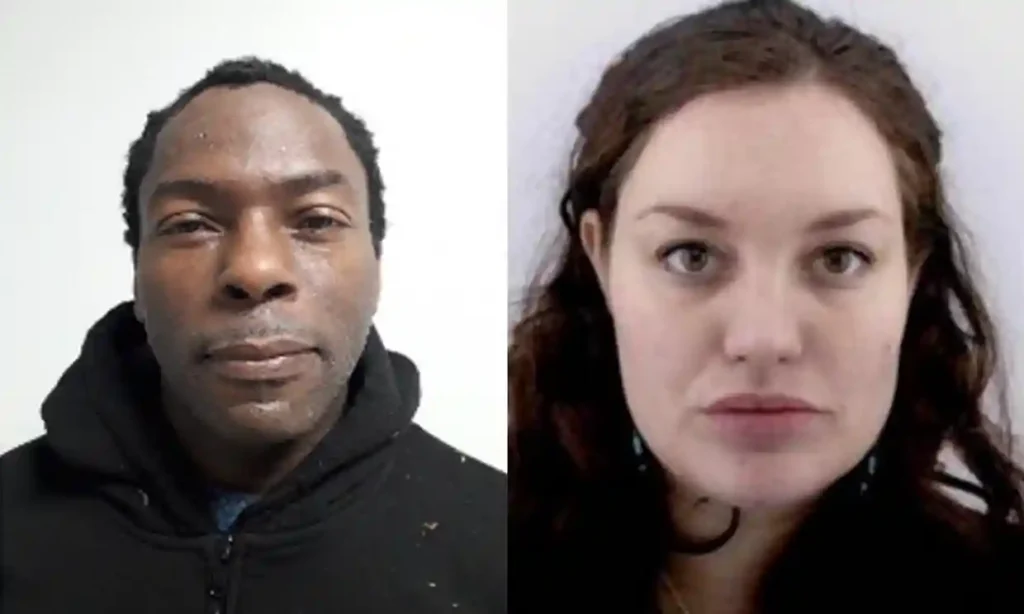 "We continue to support the Metropolitan Police as they conduct their investigation and also the wider community as we all come to terms with this tragedy," he said.
Constance Marten and Mark Gordon will face more questions in the coming days after a magistrate granted police permission to hold them in custody for a further 36 hours.
Ms Marten, 35, and Mr Gordon, 48, were reported missing after their car broke down near junction four of the M61, near Bolton, on Thursday 5 January.
Over the following days, there were sightings of them in a number of places, including Liverpool, Essex, south London and East Sussex.
Authorities believed the couple had been sleeping rough in a blue tent, and had avoided being traced by the police by moving around frequently and keeping their faces covered in CCTV images.
The pair were spotted in Brighton by a member of the public just before 9.30pm on Monday.
They were arrested on suspicion of child neglect, before being arrested on suspicion of gross negligence manslaughter.
Ms Marten, who is from a wealthy family, has lived an isolated life with Mr Gordon since they met in 2016.
Brighton Magistrates court has extended custody of Constance Marten and Mark Gordon for questioning for a further 36 hours, police say.