THE fallout from 'The Pembrokeshire Murders' continued to unearth old, forgotten crimes that could be linked to 'Bullseye Killer' John Cooper.
One of the crimes mentioned the most were the 1993 murders of Harry and Megan Tooze at Ty ar y Waun Farm in Llanharry, just outside of Bridgend.
As violent as it is intriguing, the deaths of the Tooze's have continued to mystify police for nearly 28 years.
Harry (64) and Megan (67) were last seen alive at around 11am on Monday, July 26 1993 by a neighbour as they drove home from a visit to the shops.
Although two gunshots were heard at around 1:30pm, this was not considered out of the normal as retired greengrocer Harry continued growing cabbages in his retirement and would regularly shoot Rabbits he found foraging in his cabbage-patch.
Cheryl Tooze, their daughter, lived in Orpington, Kent at the time with her fiancé. When she and another family member couldn't raise them on the phone as normal, Cheryl called a local neighbour to check on them.
When a neighbouring farmer, Owen Hopkins, entered the property, he found it bizarrely empty with the door unlocked and a pan on the cooker with chopped Potatoes in it ready to be cooked.
Unable to find any sign of the Toozes, the neighbour called the police who responded by sending officers to the area on the Monday evening to help locate the couple.
It wasn't until the early hours of Tuesday, July 27, that Harry and Megan were finally located.
The elderly couple's bodies were found covered in carpet, under some hay bales in a cowshed next to the house.
They had both been shot in the head by a shotgun.
Few clues were discovered by the police searching the area and the murder weapon itself was never found.
The few clues that were found make it seem like Harry and Megan Tooze were expecting a visitor that day, they found that the couple had taken out a teacup from a set normally reserved for visitors, the cup also bore signs that it had been used when discovered by police.

Alongside the teacup, they also found a milk jug, a sugar bowl and a magazine.
Cheryl and her fiancé Jonathan, rushed to the scene and went through the property with police. It's at this point Jonathan Jones handled the teacup.
When his fingerprint was later found on the cup, Jonathan Jones became prime suspect.
Jones, was arrested, charged and, in 1995, found guilty of Harry and Megan's death and sentenced to life in prison.
It's believed that he had been experiencing financial difficulties at the time and understood that Cheryl would be the sole beneficiary of their estate, estimated to be worth £150,000, upon their deaths.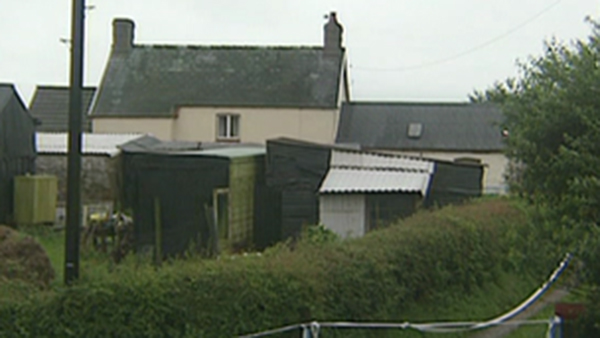 In 1996, after an appeal, he was acquitted of the Tooze murders and released, to the relief of Cheryl Tooze who stood by his side and maintained his innocence throughout.
In 2006, 13 years after the murders, police began searching for two vehicles that had been seen in the Llanharry area around the time. Those vehicles were a black 4×4 and a red saloon car. Neither of those vehicles have been traced.
No matter what we might think about the Tooze murders, we have to base our opinions on what we know: John Cooper never made appointments to kill, John Cooper, we have been told, also stole things from his victims and no items were reported missing from the Tooze house. John Cooper was, according to police, also not familiar with this area, although he was reported to have attended an appointment at a Bridgend hospital that year.
Although seeming to tick the same boxes as confirmed Cooper crimes, John Cooper was a creature of habit who stuck to areas he knew well, he did not know Llanharry well and could not have quickly popped there to survey the area.
Lastly, according to Cooper's convictions, he could be described as a brutal, confident killer who killed his victims face-on with a shotgun he kept after the crimes. Harry and Megan were shot in the back of the head and the barrel of a shotgun was found in a quarry near to the scene with shotgun shells found in a mineshaft on a nearby farmers land.
Nearly 28 long years have passed since the brutal slayings of Harry and Megan Tooze with the police investigation grinding to a halt in 2008. Since then, many have spoken about the Tooze murders in the same breath as John Cooper, however, it's time to remove him from this conversation and take a second look that focuses solely on the facts.
Those facts seem to suggest that whoever killed Harry and Megan Tooze was known by the couple, the china and the lack of a forced entry seem to support this.
But with no further information and with all lines of enquiry exhausted by police, justice for Harry and Megan seems to be more remote now than before with the shadow of John Cooper offering little but a convenient distraction whilst the true perpetrator of the crimes remains unknown.