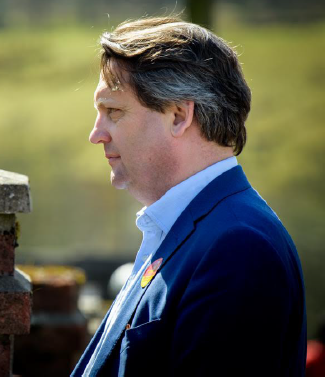 A CONFERENCE to consider the Welsh Government's vision of a million Welsh speakers in an international context was held in Cardiff's Millennium Centre on Tuesday (Oct 4).
The conference aimed to provide a platform for experts, practitioners and stakeholders to exchange knowledge on the different facets of language planning and multilingualism in Europe.
The keynote address was delivered by Patxi Bazterrikka, Vice-Minister for the Basque Language, who spoke about the work by the Basque Autonomous Community over the last decades which has fostered an increase in Basque speakers over the last 20 years.
Assisted by initiatives that encourage the learning and speaking of Basque (Euskara), the language has remained relevant and important to the Basque community, both in Europe and worldwide.

Professor Rob Dunbar, Chair of Celtic Languages, Literatures, History and Antiquities at the University of Edinburgh, spoke on Regulation and Language Rights: the Canadian perspective.
A native of Canada, he has been involved in Gaelic language development for almost 20 years and was involved in the development of the Gaelic Language (Scotland) Act 2005 and the creation of BBC Alba, Scotland's Gaelic digital television service.
There was a panel discussion with Menna Jones (Antur Waunfawr), Laura McAllister (FAW Trust); and Iwan Roberts (Hacio) on how the Welsh language can be normalised in various contexts.
The event was part of the Welsh Government's consultation on its Welsh language strategy, launched by the First Minister and Minister for Welsh Language at this year's Eisteddfod, which aims to grow the number of Welsh speakers to one million by 2050.

Alun Davies, Minister for Life Long Learning and Welsh Language, who will also address delegates on the Government's work, said: "Euskara has proven itself as a master of reinvention, a language of resilience, a dual representative of personal choice and communal solidarity. Like Welsh, it represents more than the right to speak its words; it represents the right of people to choose their own identity and ultimately write their own history. It is the essence of 'being Basque'.
"In Wales, we do have the will and tools necessary to encourage the Welsh language to thrive, evolve and keep up with the modern world and we need to put them to their best use.
"Monolingualism is a thing of the past; everyone is looking towards speaking at least mother tongue plus one. In Wales we are fortunate to live in a bilingual society – we have to make the most of this advantage that we have."