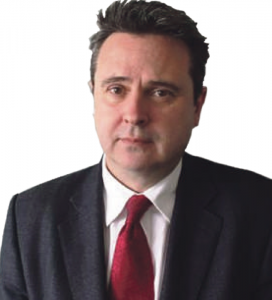 PLANS to transform the future of Initial Teacher Education and Training in Wales have been set out by the Welsh Education Minister Huw Lewis.
The Minister set out a blueprint for a new four year undergraduate route and greater subject specialism for those wanting to teach at primary and a new two year course for postg raduates.
He said the move was part of a wider plan to work towards an allmasters teacher profession over the long-term.
Last year the Minister called time on the existing arrangements, saying that radical change was needed.
The Minister will now ask the wider sector to engage in a fresh and more challenging approach to initial teacher education.
He will also share an early version of the draft accreditation criteria with the sector so they can play an active part in shaping and developing new courses prior to them being formally developed later this year.
Professor John Furlong, Initial Teacher Education Adviser for Wales, is also speaking at the event and will provide the sector with more detail on the proposed new approach to Initial Teacher Education.
The outgoing minister, who is stepping down at May's Assembly elections, said: "I have been clear that we must do more to accelerate improvement in Initial Teacher Education provision across Wales. "
This is particularly important as we continue with our programme of radical education reform, focussed on driving up standards across the board.

"Our new draft course criteria will signal a new level of expectation on both students and providers of Initial Teacher Education.
"It will require innovative and creative thinking and will enable us to focus on the requirements of our new 'made in Wales' curriculum which is currently under development.
"Our vision for the future includes a four year undergraduate programme with masters, so teachers have a fuller and deeper grounding in the principles of pedagogy, and are better equipped to deal with the realities of the classroom.
"And for the post graduate route I believe, along with Professor Furlong, that two year courses are needed in order to properly prepare our future teachers for their careers.
"We also need genuine partnership with schools and HEIs, so we are jointly planning Initial Teacher Education.
"The Minister said the new plan was vital to ensuring the Welsh Schools system could effectively deliver the new Curriculum for Wales.
Professor John Furlong, Initial Teacher Education Adviser for Wales said: "To attract and keep the right high quality people, and ensure they have the skills and understanding necessary to be an effective contributor to the new educational system in Wales, we need a form of initial teacher education that is both rigorously practical and intellectually challenging.
"It is a vision where both schools and universities work together to provide the high quality teacher education that Wales needs for the future."