IN A DISPLAY of contrasting styles, Coldplay's frontman Chris Martin arrived in Cardiff for the band's two nights of gigs, taking a humble train journey. He heeded travel warnings as more than 100,000 fans flocked to the city to witness the band's performances. Dressed casually in joggers, a grey top, and a baseball cap, Martin disembarked at Cardiff Central on Tuesday morning. Notably, the band ensured their concert was inclusive by commencing with a Welsh translation.
This arrival stands in stark contrast to the entrance of superstar Beyoncé, who arrived in Cardiff a few weeks prior for her Renaissance World Tour. Beyoncé faced criticism for the extravagant entourage accompanying her, including a 60-production truck and 18 coaches. She herself arrived by private jet at Cardiff Airport, only to be flown back to London the same day. One onlooker expressed concern about the environmental impact, tweeting about the carbon footprint and the excessive production trucks parked in the city.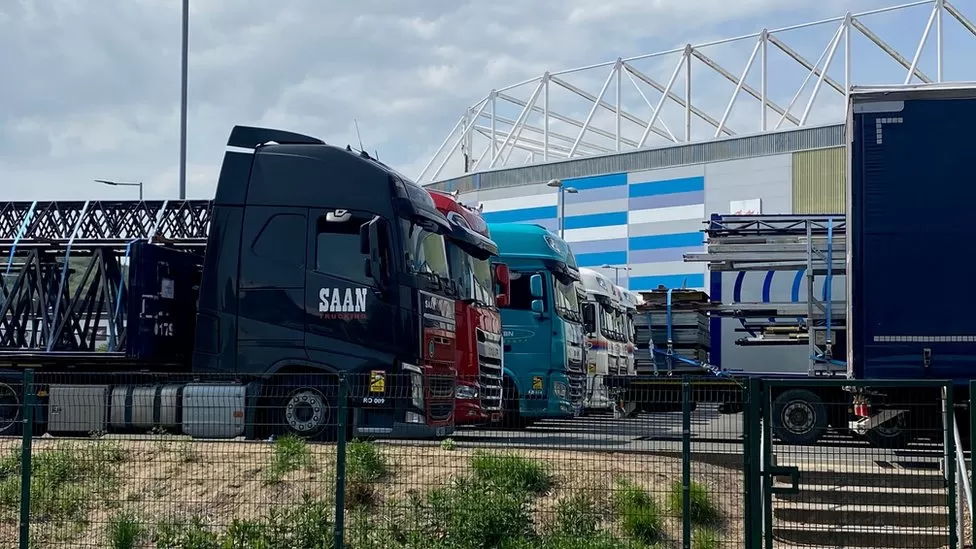 However, Coldplay, known for hits like "Paradise" and "Yellow," took a different approach to address environmental concerns. After halting their tours in 2019, the band committed to reducing their carbon footprint. Their current "eco-friendly" tour incorporates sustainable elements, such as a dancefloor that generates electricity through fans' jumping and pedal power at the venues. Additionally, the opening nights of their Cardiff shows featured a bilingual video educating fans about the tour's sustainability efforts. Gwyn Derfel, Welsh language manager of the Welsh Rugby Union, expressed gratitude for Coldplay's respect toward the Welsh language, noting how this resonated with the people of Wales.
Continuing the green movement, Coldplay brought support act Hana Lili from just 8 miles away in Sully, Vale of Glamorgan, to Cardiff. Hana Lili initially dismissed the email invitation from Coldplay's team as spam, but it turned out to be a genuine opportunity. Delighted by the surprise, the folk artist eagerly anticipated the upcoming performance.
Considering the anticipated traffic congestion, commuters were advised to plan ahead, following the pattern set during Beyoncé's concert. The demand for Coldplay's shows was so overwhelming that a second night was added at the Principality Stadium. Gates opened at 17:00, and Cardiff council urged attendees to plan their journeys to avoid disappointment. To mitigate potential road congestion, the council recommended using the Park & Ride facility at Leckwith Stadium or the Park & Walk facility at County Hall in Cardiff Bay. This proactive approach was prompted by the experiences of Ed Sheeran's fans, who faced lengthy queues on the M4 during his tour in May 2022, resulting in some missing the concert entirely.
Given ongoing work for the South Wales Metro, Transport for Wales arranged bus replacements for rail services north of Pontypridd and Mountain Ash. However, no post-event services were provided to Birmingham or Holyhead. On the other hand, Great Western Railway organised extra services after the Coldplay concerts, facilitating travel from Cardiff Central to Swansea, Newport, Bristol, and Swindon. Both operators anticipated heavy train usage and advised passengers to plan their journeys in advance. For more detailed travel information in and around the city, visitors could consult the Cardiff council website.