MAKENZY BEARD, 14, who took up painting when Wales was under lockdown conditions, has received offers of up to £10,000 for some of her incredible paintings.
Interest in Makenzy's paintings has come from around the globe and her work has been displayed at a gallery in Cardiff where one buyer made the £10k offer.
Blackwater Gallery in Cardiff Bay have already sold three of Makenzy's pieces and they believe that her work could continue to fetch thousands of pounds if she continues on her current path in the world of art.
Kimberley Lewis, director of Blackwater Gallery said: "I think anyone can be a good portrait artist, but I think it takes a lot to show real personality and the soul of a person through their pieces and I think for someone so young, Makenzy does this brilliantly."
The Bishopston Comprehensive student's newest work is a portrait of her grandfather, which hangs at the gallery, with a few more works anticipated to be added soon.
But don't expect to be able to purchase Makenzy's portrait of her grandfather, because of the immense sentimental value it holds, she plans on keeping that for herself.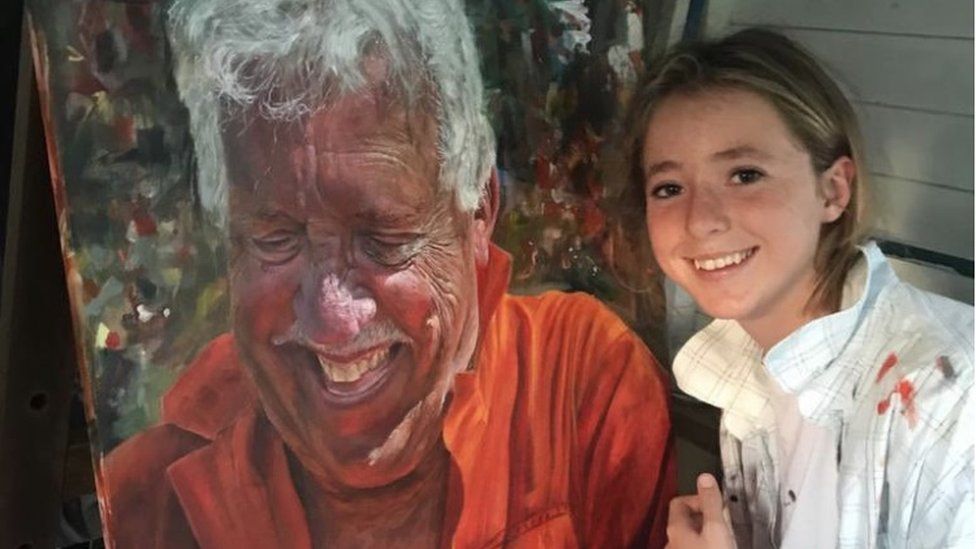 "This is a whole new step for me. Going from having your work in your own shed or posting it on social media, but then to have experts in the art world recognising your work and to actually want it in their space to show it off is really nice.
"It's not something I've done before. I've not been to many galleries before so I've gone from not going to many galleries to having my own work displayed in a gallery, which is quite a big jump."
So, having set the art world alight with her clear talent, does Makenzy see herself becoming an artist full-time?
Not quite it seems, the grounded teen said: "I think it's convinced me even more that now I'm doing a bit of everything that I want it to stay that way. I don't think I want to be an artist as a job but I want to have this on the side.
"I think it's quite nice to have a balance between art and academic stuff. I also want to travel and play sport," she added.