CARDIFF has announced that a daily scheduled air service between Cardiff and Paris will be reinstated from next month, offering people living in Wales another capital city connection. The route will be operated by Eastern Airways on behalf of Air France, starting from April 21st. The Welsh Government-owned airport is hopeful that the new cooperation between Air France and Eastern Airways will offer a sustainable capacity development between Wales and France, providing direct access to Paris as well as onward connections to various destinations.
Cardiff Airport's Development Manager, Marc Watkins, has said that the airport is thrilled to welcome back another flag carrier post-pandemic, which will offer people in Wales more options for travel. This new connection to Paris comes in response to a growing appetite for travel to the city from all over the UK.
Eastern Airways will also be launching new routes to Paris from Southampton and East Midlands airports next month, expanding the range of options for travelers. The addition of a new airline and destination has been welcomed by the Welsh Conservative Shadow Transport Minister, Natasha Asghar, MS, who believes that it will help to diversify the airport and offer a wider range of options to travelers.
Commenting, Welsh Conservative Shadow Transport Minister, Natasha Asghar MS said: "This is fantastic news for Cardiff Airport, a new airline and a new destination.
"This is exactly what the Welsh Conservatives been calling for, diversifying Cardiff Airport so it is not just serving a small crop of package holiday providers.
"Paris is Europe's second biggest city for both business and leisure travellers, we hope that this new connection is a sign of things to come. Welsh Government must make sure the airport can attract even more essential connections with European economic hubs."
However, the airport is still struggling to fully recover from the Covid pandemic downturn, with the number of passengers significantly below pre-Covid levels. Qatar Airways has yet to restart its scheduled service to Doha, which was suspended at the start of the pandemic.
Without this vital connection to Doha, the airport will continue to face challenges in its recovery – however there could be could news on the horizon for the beleaguered airport.
Qatar Airways has announced that it is resuming operations from Birmingham airport this July having suspended its routes from both Birmingham and Cardiff at the same time during the Covid-19 pandemic.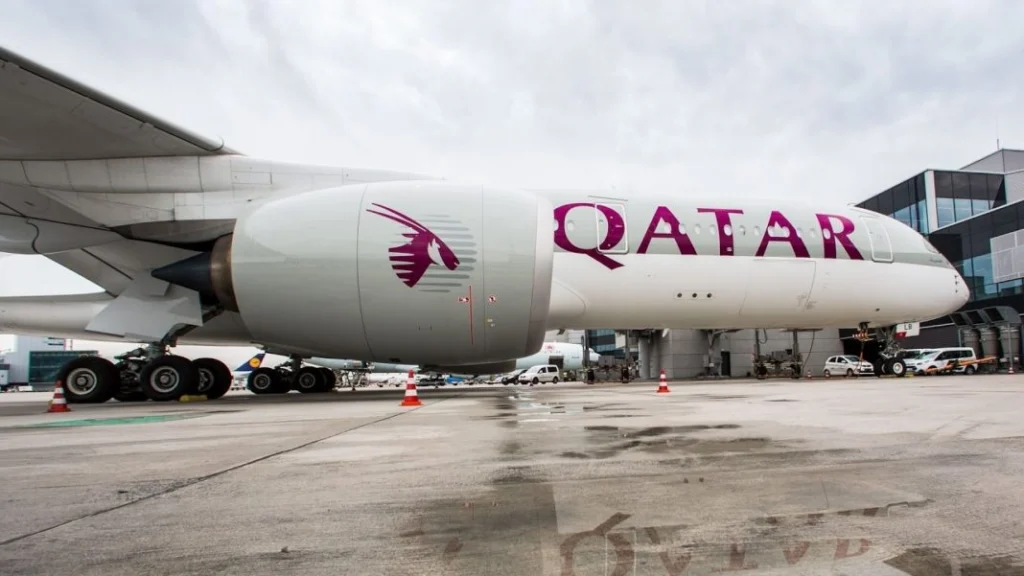 Natasha Asghar MS added: "The choice not to resume operations at the same as Birmingham Airport is disappointing and very concerning, but the Qatar Airways Chief Executive's comments mean we have hope for the future.

"Getting Qatar Airways returning to Cardiff Airport has to be the upmost priority for Labour's Transport Minister with the airline attracting passengers and hopefully more carriers to the airport, securing its future.
"Flights from Cardiff on Qatar Airways saw a quarter of passengers travelling for business purposes which is essential for bringing economic prosperity and growth into Wales – these are priorities the Welsh Government cannot miss."
There is some confusion as to when flights might resume with the Chief Executive of Qatar Airways, Akbar Al Baker, telling the trade press publication Business Travel that its Cardiff route could return this year however, Cardiff Airport is aware that it could be 2024.
The airline has been asked to clarify the position and whether his reference to this year was in fact the financial year which for Qatar Airways runs from April to March. Cardiff Airport's understanding, based on its ongoing dialogue with the airline, is that a return is planned for 2024.
The airline recently ended a fuselage surface degradation dispute with Airbus which saw it grounding around 20 of its Airbus A350 wide body aircraft.
The airline's chief executive said that once the A350s are back in service it will free up aircraft for routes such as Cardiff.
Qatar Airways last week confirmed it would restart its daily Birmingham to Doha route in July after it was also paused at the start of the pandemic.
However, it would take time to prepare an aircraft and assembly a crew for a Cardiff to Doha route, as well as requiring a good lead-in time to drive forward ticket sales.
Chief executive of Cardiff Airport, Spencer Birns, said: "We are encouraged by the comments made by Akbar Al Baker as we continue our positive dialogue with Qatar Airways about recommencing the Cardiff to Doha route in 2024."
In 2022, Cardiff Airport handled 857,000 passengers, compared to 123,000 in 2021 when it was impacted by Covid-related travel restrictions. The airport is still well below pre-Covid passenger numbers, having had 1.63 million passengers in 2019. Nonetheless, holiday giant TUI has confirmed 45 flights a week for its summer season at Cardiff Airport, serving 22 routes with the largest number of flights going to Palma Majorca, followed by Dalaman, Ibiza, and Tenerife.