THE NUMBER of Covid cases in Wales has risen again as 176 new Covid-19 cases were reported by Public Health Wales on Sunday (Jun 20).
Wales' overall infection rate is now 25 cases per 100,000 people – compared to less than 10 at the start of June but it is down on the second wave rates.
Although 2.5% of tests are now positive tests compared to less than 1% last month, PHW data says there hasn't been a death from Covid since 9 June.
As there were no new deaths on Sunday, the Covid death toll remains at 5,572.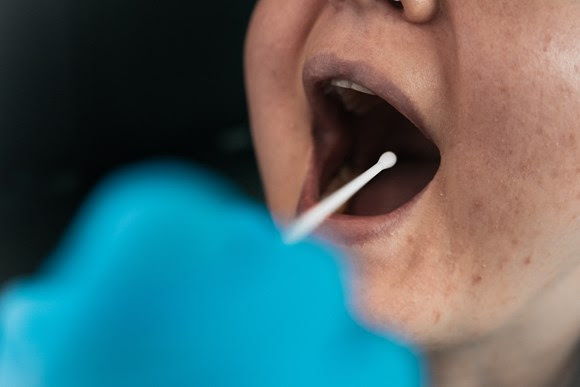 The areas with the highest number of new cases are Cardiff with 35, Swansea with 17 and Pembrokeshire with 12 – only Ceredigion did not report a new Covid positive test.
Although the Wales case rate has doubled in the last week, it comes from a very low base, and has been below other UK nations for more than four months. It is also lower than every English region.
The areas of Wales with the highest case rates for the seven day period leading up to 14 June are all in north Wales.
Denbighshire has the highest rates in Wales with 82.6 cases per 100,000 people, followed by Conwy (81.9) and Flintshire (47.4).
The lowest case rates can be seen in the south Wales valley areas of Blaenau Gwent (5.7) and Merthyr Tydfil (6.6).

A total of 2,236,091 people have now received their first dose of their vaccine, as all adults in Wales have now been offered a jab. Of those vaccinated, 1,509,144 have received their second dose.
Sunday's figure covers 24 hours up to 09:00 on Friday as data is not published on Saturday. Monday's data will cover 48 hours to 09:00 on Sunday.
According to PHW there has not been a death from Covid in Wales since 9 June.
Hospital numbers continue to be amongst lowest seen during the pandemic.
Only one patient was being treated in critical care with Covid-19 in Welsh hospitals on Wednesday – equalling a record low.
There were 29 patients with confirmed Covid in hospital beds according to the latest figures, including the one patient on a ventilated or critical care bed in Cardiff and Vale.
Just under half of the 54 confirmed and suspected Covid admissions in hospitals in the last week have been in north Wales, although numbers remain small – averaging eight a day across the whole of Wales.
NHS Wales chief executive Dr Andrew Goodall told Herald.Wales that they were keeping an eye over the next three or four weeks for any impact on hospital admissions but there had been "very minimal" cases involving the Delta variant in hospitals so far.