EARLIER today Finance Minister Rebecca Evans met a group of women who have trained as HGV drivers thanks to a pilot project targeting skills shortages in traditionally gendered sectors.
In the last two years 19 women have completed their HGV licence training through the Welsh Government-funded Personal Learning Account (PLA) programme at Coleg Sir Gȃr in Carmarthenshire.
Many of those taking part in the training have retrained from previous roles to now go on and work in the haulage industry.
The training is delivered by COTS Training on behalf of Coleg Sir Gar, along with other providers.

Sian Morris, who now works for Gregory Distribution, said: "Having successfully completed the Transport Manager CPC last November at COTS Llandarcy, funded by Coleg Sir Gar, I thoroughly enjoyed the course, learning and achieving goals. We were provided with an excellent tutor along with brilliant facilities and staff that were most welcoming and helpful. It prompted further training to achieve a lifetime ambition of passing my class 1 licence.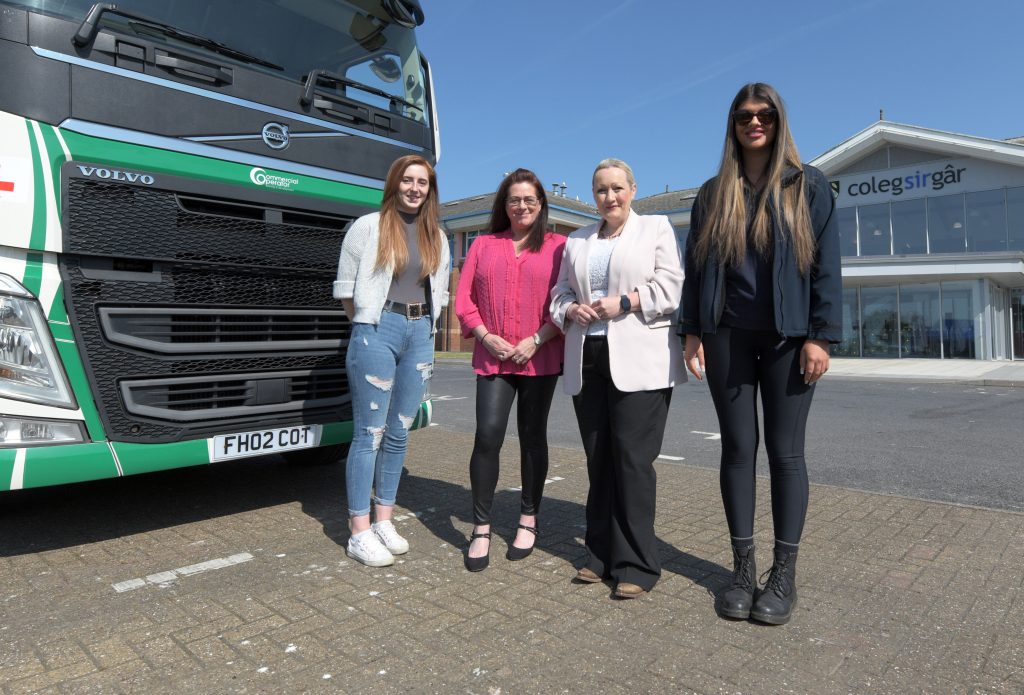 "Having worked most of my life in a transport administration role this seemed the natural progression. Living in a household with two sons that drive class 1 along with my husband, I set my sights on passing this challenge, knowing that this too would enhance my CV and create many more job opportunities – none of which would be open to me had I not undertaken this training made available to me. This has honestly been a lifeline as I had been unhappy for a long time in my role so I therefore took the decision to learn and develop new skills and with the help of COTS, succeed. Their commitment, guidance and support even after passing has been absolutely unfathomable."
Rebecca Evans, Minister for Finance and Local Government, said: "This aim of this pilot was two-fold: to increase employment in sectors with a skills shortage; and to address gender inequality in some of those sectors. It has been fantastic to meet female drivers today who have gained their licences through the pilot, as well as their employers in the haulage industry."
Dr Andrew Cornish, Principal of Coleg Sir Gȃr, said: "I am delighted at the impact Personalised Learning Accounts (PLAs) are having with both employees and employers. Using this Welsh Government initiative, many employees across the region have been upskilled or retrained in a number of different sectors. This training has enabled employees to gain new skills that have impacted positively on their business and provided them with the confidence and qualifications which will allow them to springboard their careers forward.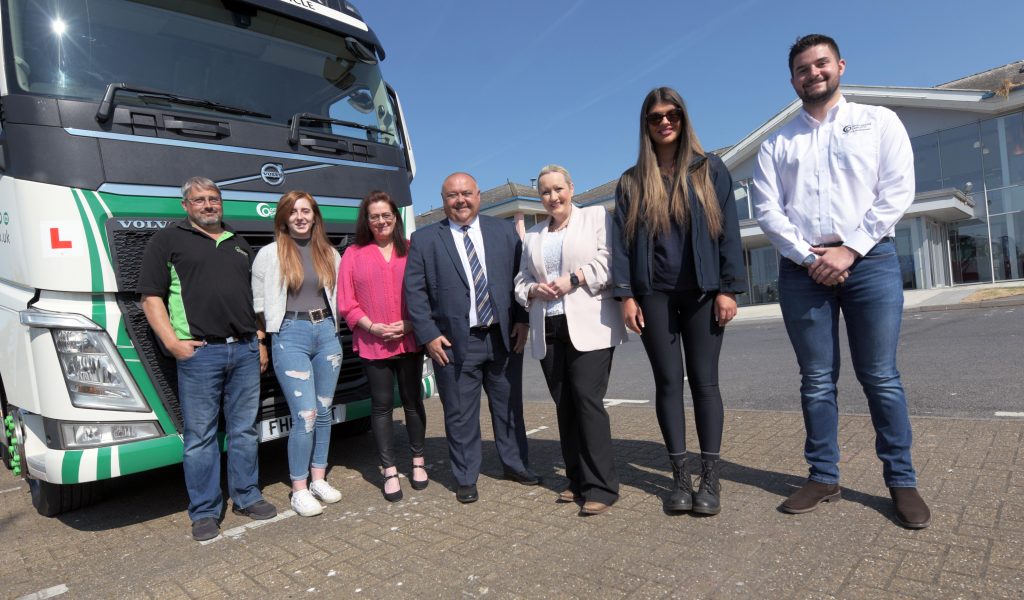 "In this particular case, I am so proud of the work we have achieved with women, providing HGV training that will allow them to take their place in an ever-expanding logistics sector."
Personal Learning Accounts provide support for people earning under £29,534 a year to gain skills, helping them access wider and higher-skilled job opportunities. They allow people to study fully funded, flexible courses around existing responsibilities. Funding is specifically targeted where there are known labour shortages and skills gaps in priority sectors, such as health and social care, logistics, green construction and renewable energy.
The HGV course at Coleg Sir Gȃr was part of a series of Welsh Government pilots trialling how gender budgeting could help increase the number of men or women training to enter industries with perceived, or actual, barriers to their gender. Gender budgeting involves actively identifying the impacts of spending on gender equality, part of fulfilling the Welsh Government's commitment to be a feminist government.