THE LABOUR leader wants to amend party rules to block Jeremy Corbyn from standing as a Labour candidate at the next election.
He believes that Labour's chance of victory would be "significantly diminished" if Mr Corbyn is allowed to run for the party.
Sir Keir Starmer will propose a motion on Tuesday, March 28, stating that the party's ruling body will not support his predecessor as a Labour candidate for Islington North in the election at the end of next year.
A senior Labour source said: "Keir Starmer has made clear that Jeremy Corbyn won't be a Labour candidate at the next general election. The Labour Party now is unrecognisable from the one that lost in 2019.
"Tuesday's vote will confirm this and ensure we can focus on our five missions to build a better Britain."
Corbyn was suspended from the Labour party in October 2020 for suggesting that complaints of antisemitism had been "dramatically overstated" for political reasons.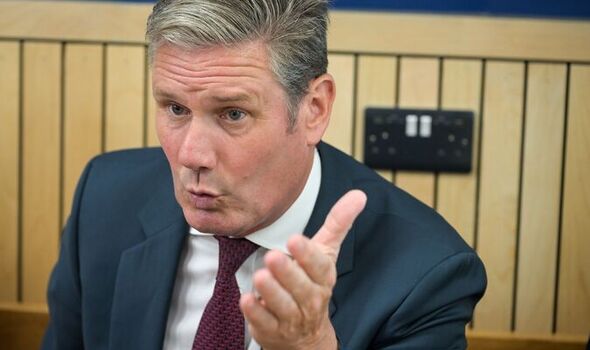 His membership was reinstated, but Labour leader, Keir Starmer, refused to reinstall the party whip, meaning he currently sits as an independent MP.
Starmer had also encouraged Labour MPs who have previously backed Corbyn to leave the party if they did not agree with his approach on combating antisemitism.
The National Executive Committee (NEC) has the power to endorse or not endorse a candidate selected for election. It is expected to support the motion at tomorrow's meeting.
Mr Corbyn commented: "Any attempt to block my candidacy is a denial of due process, and should be opposed by anybody who believes in the value of democracy."
The motion will mean that Jeremy Corbyn will have to decide whether or not to stand as an independent against the official Labour candidate in the seat.