PRINCE Andrew has apparently been informed by King Charles III that he can no longer use his suite of quarters at Buckingham Palace.
While the palace undergoes an extensive £369 million refurbishment, it is said that the duke's possessions have been removed from the apartments. However, it is rumoured that they won't be replaced.
According to The Sun, Andrew was informed that there is "no room" for him in the palace and that if he wants to stay in London, he must find another somewhere to live.
The King has made it clear that Prince Andrew has no place at Buckingham Palace, a source informed the publication.
"First his office closed last year and now his sleeping quarters. Andrew loved having a suite at Buckingham Palace where he was not only set up for marital life with Sarah Ferguson but used it as a bachelor's pad after his divorce."
The duke lost his entitlement to taxpayer-funded armed protection last year after he was stripped of his military titles and royal patronages. He is also no longer allowed to use the title His Royal Highness (HRH) in any official capacity.

Sources close to Andrew told The Independent this week that he is "becoming a recluse" since he is "on his own" at the Royal Lodge in Windsor. Other friends have said that he risks journeying down a "lonely path of more legal" if he moves forward with a prospective legal challenge to the settlement agreed with Virginia Giuffre, who accused him of sexually assaulting her when she was underage.
The duke promised friends on Wednesday night that a soon-to-be revealed "mystery development" would repair his damaged public image "in the next several months." The development has not been given any specifics.
A source disclosed to the Daily Mail: "He says that details are about to be made public which will change people's perceptions of him. He says that it will happen next month."
The remarks were made the same day Ms. Guiffre revealed she had secured a book deal that had been in the works for 12 years. It will discuss her claimed encounters with Andrew, to whom she alleges that his pals Epstein and Ghislaine Maxwell trafficked her.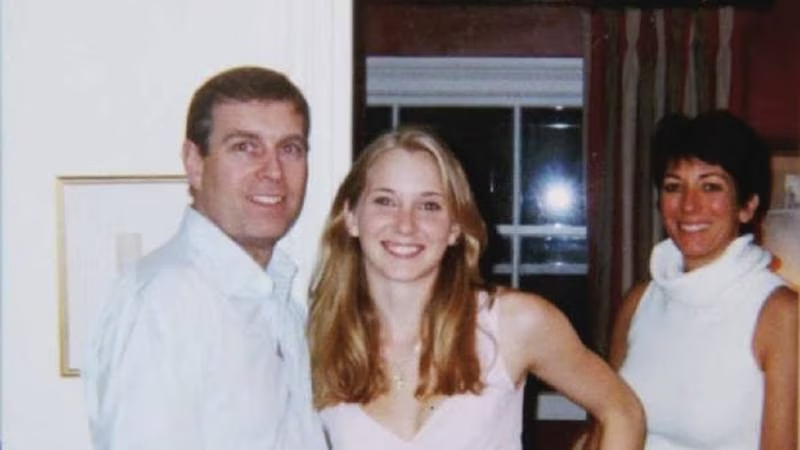 Plans have been made to "maximise" Giuffre's book publication to coincide with the coronation of Andrew's brother, King Charles III, a publishing insider informed The Mirror. According to the insider, timing is everything when it comes to book launches. While it is unknown whether Andrew will be spotted at Westminister Abbey or on the balcony of Buckingham Palace, it is guaranteed that he will be on every bookshelf in the entire world.
"For the money the publisher has spent signing Virginia, they want to maximise their return. There will be no bigger occasion for her book than the crowning of the king."