PERSIMMON HOMES, one of the UK's leading housebuilders, recently hosted an event to encourage young girls to consider a career in the construction industry. The event, held at Persimmon's on-site training academy in Llanilid, Pontyclun, was attended by Welsh Government Minister for Social Justice, Jane Hutt MS. The primary school pupils in attendance had the opportunity to meet with female professionals who are thriving in their construction careers and try their hand at different construction skills including bricklaying and carpentry.
The event aimed to address the challenge of getting women into the construction workforce, with Persimmon and Bridgend College collaborating to create opportunities for young women interested in pursuing a career in construction. The initiative between the two organisations builds on a successful relationship that has created over 150 new job opportunities in construction across South Wales.
The Persimmon Construction Academy, which sees apprentices develop their skills at a bespoke construction and learning facility at the housebuilder's on-site training facility, is an integral part of the initiative. The academy has produced many success stories, with female apprentices from the academy showing their carpentry skills to school pupils at the event.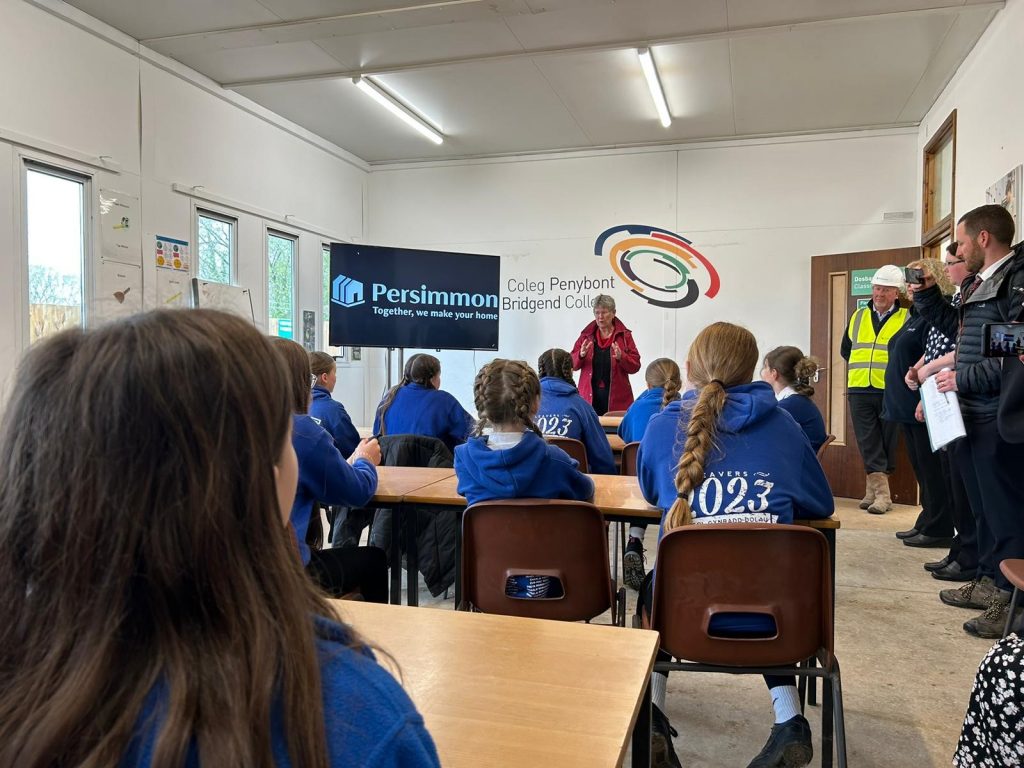 Persimmon's Sales Director for West Wales, Sharon Bouhali, spoke after the event, stating the company's belief that encouraging young girls to consider careers in construction will create a more diverse and inclusive industry, and build a stronger business for the future.
The Minister for Social Justice, Jane Hutt MS, also commented on the event, stating that it's essential to encourage women and girls to consider a career in the construction industry and give them the necessary tools, support, and opportunities to do so. The Welsh Government has provided almost £1.5 million in grant funding in the last financial year to support the delivery of STEM initiatives, with a strong focus on encouraging girls to consider careers in STEM.
With the number of female applicants for Construction on the rise, the construction industry could be on the cusp of positive change. At Bridgend College, the number of female applicants is growing, and the college continuously works to provide a welcoming, inclusive, and supportive environment for all students to be all that they can be. The event hosted by Persimmon Homes is an encouraging sign that the construction industry is committed to creating a more diverse and inclusive workforce.