FIREFIGHTERS from Mid and West Wales Fire and Rescue Service (MAWWFRS) and across the UK will be competing in the Welsh Firefighter Challenge on Saturday, June 3 at Castle Square in Swansea.
The Welsh Firefighter Challenge includes a series of tough physical and mental tests, undertaken in full structural fire kit, which are designed to showcase the skills and strength of firefighters.
As well as the various competitions throughout the day, the Welsh Firefighter Challenge is also an opportunity for the fire and rescue service community, along with their loved ones, to come together and celebrate each other's achievements and to highlight their continued professionalism and dedication in keeping their communities safe.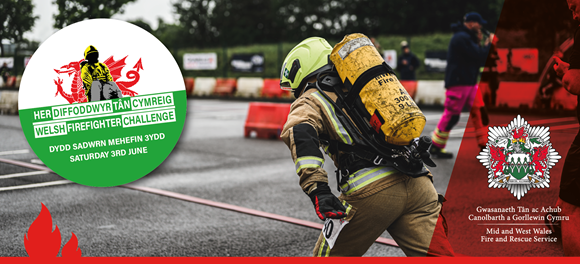 As well as providing a day of entertainment for firefighters and their spectators, the Welsh Firefighter Challenge will also be raising important funds for The Fire Fighters Charity, which offers specialist and lifelong support for members of the fire services community throughout the UK.
Watch Manager Dominic Norcross, one of the Challenge's main organisers, said: "This will be a fantastic day for firefighters across Wales and further afield to get together and to enjoy some friendly competition. We currently have over 100 firefighters from Wales, England, Scotland, Ireland and Germany registered to compete on the day and we look forward to welcoming them all."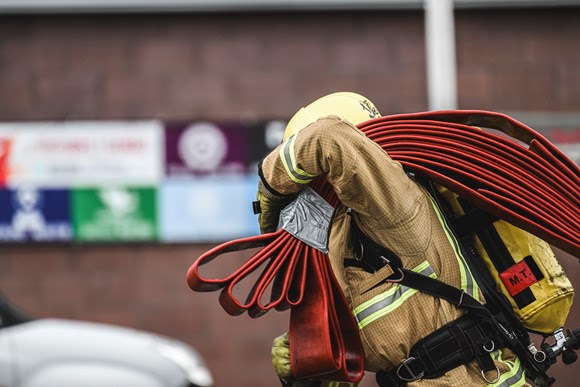 In addition to the Welsh Firefighter Challenge, MAWWFRS will be hosting a special 'Community Safety Village' along Swansea City Centre's Oxford Street. The Community Safety Village will give spectators the opportunity to visit stands and receive and discuss safety advice.
The organisations joining them will be: South Wales Police, Wales Safer Communities Network, Guide Dogs Cymru, Swansea Neighbourhood Watch, the RNLI, Swansea Council for Voluntary Service, Swansea Council, the Welsh Ambulance Services Trust and Swansea Council's Young People Service.
If you'll be attending the Welsh Firefighter Challenge – either as a competitor or as a spectator – be sure to tag them in your photos and follow their social media channels for live coverage throughout the day – Facebook, Instagram and Twitter.
The Welsh Firefighter Challenge 2023 will take place in Castle Square, Swansea, with the first race starting at 10am.