THE PUBLIC should carry on buying petrol as normal, despite supply problems that have closed some stations, the government has said.
A "handful" of BP stations, and a small number of Esso-owned Tesco Alliance stations, were closed on Thursday because of a lack of delivery drivers.
Panic buying at the pumps has already begun today amid fears fuel rationing is on the way due to the UK's crippling HGV driver shortage – as Transport Secretary Grant Shapps tried to calm nerves by urging Britons 'carry on as normal'.
It is estimated that the UK is short of about 100,000 HGV drivers – with gaps made worse by the pandemic and Brexit.
Reports in several newspapers have suggested that the government is considering getting soldiers to drive fuel tankers under emergency plans.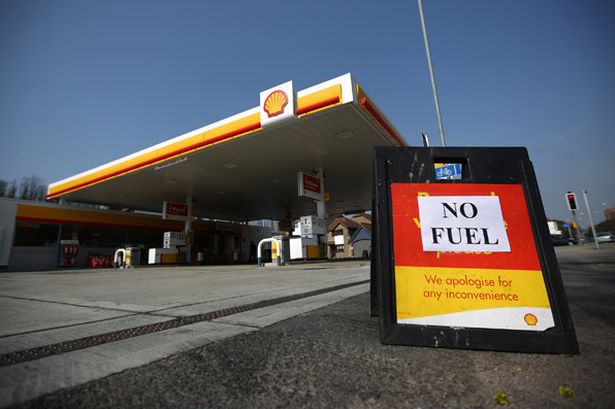 Grant Shapps, said he would "move heaven and earth" to solve the nationwide shortage of truck drivers that threatens fuel supplies at some petrol stations, adding that motorists should not panic as the problem would be "smoothed out relatively quickly".
Shapps said he would consider all options, including the possibility of issuing short-term skilled worker visas to tap mainland Europe's pool of potential HGV drivers.
"I'll look at everything," he told Sky News. "I wouldn't rule anything out. We will move heaven and earth to do whatever it takes to make sure shortages are alleviated with HGV drivers."
Asked about the Petrol Retailers Association warning that drivers should keep a quarter of a tank of fuel in their car in case forecourts ran out, Shapps downplayed the issue and said motorists should "carry on as normal" and not panic buy.
"I'm not saying there is no issue," he said. "There has been an issue. Although there are stresses and strains in the system, by and large it has not impacted on people's everyday life when it comes to filling up with petrol. There is not a shortage of fuel at the refineries."
Shapps blamed Covid-19, which he said delayed 40,000 drivers taking their HGV driving tests but added that the government had changed the law to ease the "bottleneck". More than twice as many driver tests were now available than pre-Covid, he said.
The Road Haulage Association (RHA) has urged the government to relax visa restrictions for foreign workers in the short term to ease the driver shortage.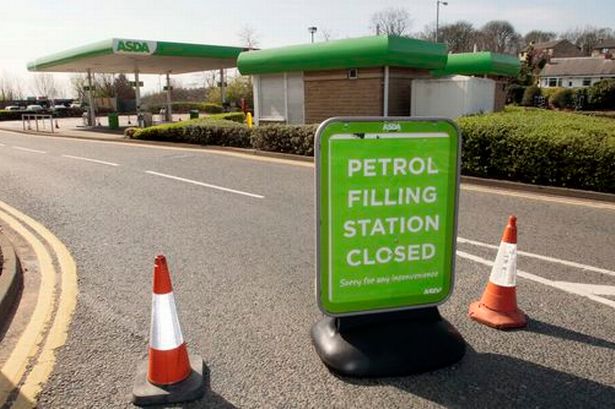 Yesterday BP announced plans to ration fuel and shut stations, supermarkets warned of food shortages and more energy firms went bust amid rising gas prices – sparking fears of a new 'winter of discontent'.
And in a particularly unhelpful addition to the problem, eco-mob Insulate Britain returned to the roads today to block of a route to Port of Dover – Europe's busiest port and the UK's main gateway for trade from the EU.
It comes as Petrol Retailers Association last night warned drivers to 'keep a quarter of a tank' of fuel in their vehicles in preparation for potential closures of local petrol stations.
Gerald Ronson, owner of almost 300 Rontec – BP, Texaco and forecourts across the country, told The Telegraph he expects fuel court disruption to last for more than four weeks.
He said: 'With everybody coming back to work – more cars on the road because people don't want to use buses or trains – this has drained a lot of fuel.'
Number 10 said last night that 'we acknowledge there are issues facing many industries across the UK' as the nation heads into the colder months.  
It comes Ministers faced fresh pressure to ease immigration rules as an emergency measure to attract HGV drivers from overseas amid warnings that 100,000 more were needed across the industry.