CARDIFF AIRPORT is being given another £42m of taxpayer's cash – and another £40m it owes to the Welsh Government is being written off.
The Welsh Conservatives have said they are unhappy with the bailout suggesting that the package of measures for the Rhoose site will mean that Welsh taxpayers have paid over £130m so far to secure the future of the facility for Wales. They say that the airport is a "white elephant, a vanity project for Labour"
The financial lifeline was needed The Welsh Government said, as passenger numbers, like at all airports, plunged due to the coronavirus pandemic.
In a written statement, Ken Skates MS, Minister for Economy, Transport and North Wales said: "Cardiff International Airport is a vital gateway to Wales for business, tourists and general travellers alike.
"It is vital for Wales's economic development that we have strong international connectivity to and from Wales as well as a welcoming open door for tourism."
In 2013, the Welsh Government purchased Cardiff Airport as a strategic addition to Wales' transport infrastructure and to secure its future after an extended period of commercial decline and develop high-quality services and additional routes for passengers.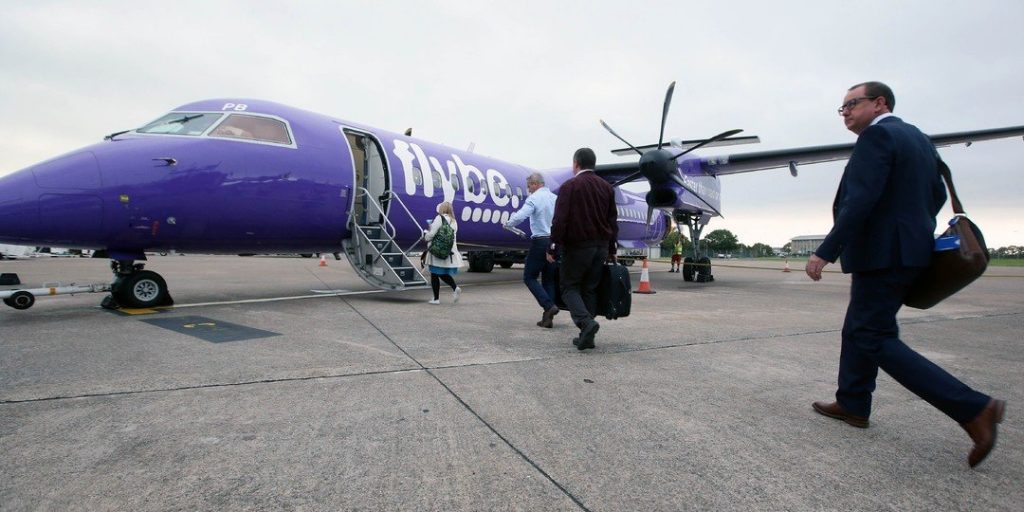 Russell George MS – the Shadow Minister for Economy and Transport – has blasted Labour following the announcement
The MS said said: "Cardiff Airport is turning into a white elephant, a vanity project for Labour. It needs to take stock of its stance on the airport and how much it is receiving when there are hundreds if not thousands of small businesses in Wales crying out for help because of the pandemic.

"Small firms the length and breadth of Wales need support to help protect jobs but Labour ministers only seem to be interested in bailing out their wholly-owned enterprise – and today Welsh taxpayers have taken a new hit to the tune of over £130m.
"Labour's statement provides no picture of what the plans are for the airport, nor a timeline of when the quoted 'restructuring' will be completed. Welsh Conservatives have outlined a plan for Cardiff Airport, and repeatedly made the case for a roadmap to recovery that takes in all business sectors, not just Labour's pet projects.
"It's time that Labour listened and looked at all options for the airport."
But the Welsh Government said they have saved costs by putting most of the staff at the airport on furlough.
Under Welsh Government ownership, the airport has been operated at arm's length on a commercial basis and, up until 12 months ago, had witnessed a significant turnaround in fortunes. So much so that since 2013, figures from the Civil Aviation Authority showed that passenger growth at Cardiff Airport had increased by over 50 per cent.
Within Wales, as elsewhere, COVID-19 has had a catastrophic impact on public transport and we have made additional support available to maintain bus and rail services in Wales. The Aviation Industry globally has been hit particularly badly and virtually all passenger flights have been curtailed, airports are deserted and entire fleets have been grounded. That impact has been felt at Cardiff Airport as it has been at every other airport across the world.
For instance, last week Heathrow Airport reported a £2bn annual loss after passenger numbers during the coronavirus pandemic dropped to levels not last seen since the 1970s.
The COVID-19 pandemic is expected to impact the aviation industry for several years to come.