EVEN though the Prime Minister only announced the new health and social care levy on Tuesday (Sept 8), demands are already being made on how the money should be spent in Wales.
The money raised through the 1.25% hike in National Insurance contributions will be ring-fenced to pay for improvements in health and social care delivery.
The Westminster Government aims to make sure the money raised by the levy is spent in Wales's health and social care sectors by sending the money directly to care commissioners and providers, such as NHS Wales.
An extra £320m will already be coming to Wales this financial year due to the additional spending announced for NHS England on Monday.
Under the new social care system, no one will pay more than £86,000 for care over their lifetime in England.
Anyone with assets of less than £20,000 will have their care costs fully covered by the state, while those between £20,000 and £100,000 will receive some means-tested state support.
Under Wales's current system, people pay up to £100 a week for non-residential care if they have a high disposable income and savings, and investments over £24,000.
If they have capital over £50,000, they pay the total cost of residential care.
Once that amount is breached, local authorities help pay, according to what remains of the care-receiver's capital.
In July 2021, around a fifth of the Welsh population (625,000) were on patient pathways in Wales, waiting for NHS treatment. One in four of them have waited over a year for treatment.
A ONCE IN A
GENERATION OPPORTUNITY
The health and social care sectors are in crisis across the UK, and Wales is no different.
The number of older and long-term sick people in Wales is higher as a proportion of the population than in other parts of the UK.
And while the Welsh Government has been long on windy rhetoric about integrating health and social care, progress has been almost non-existent.
A shortage of care workers in Wales means patients ready to be discharged from the hospital cannot go home because of a lack of care staff to look after them in their homes.
Meanwhile, a social care leader warns that care homes will close unless an extra £250 million in funding is used to fix the "broken" system in Wales and tackle low pay in the sector.
Mr Mario Kreft MBE, the chair of Care Forum Wales, said the new levy is a "once-in-a-generation" opportunity to fix the "broken" social care system in Wales.
Before the pandemic, First Minister Mark Drakeford admitted the sector was fragile. The finances had become even more precarious since the pandemic struck.
Mr Kreft said: "Coming up with a way to adequately fund social care has been the challenge of our age.
"The quest for an effective and integrated health and social care system has been going on for 30 years.
"What we have now is an opportunity to sort out social care, which is incredibly important for so many reasons, including the fact that it underpins the NHS.
"The sector is blighted by a postcode lottery of different fees paid by councils and health boards.
"What we need is a level playing field with a national approach which is what the Welsh Government achieved with their Covid support for social care."
Mario Kreft says that the national approach must include initiatives to 'stem the tide' of care workers leaving the sector.
"It wasn't that many months ago that we were clapping our social care workers.
"Today, they are leaving the sector in droves, so we have got to do something to stem that tide.
"The system is broken, and it needs to change. Care Forum Wales will be trying to make this work with an effective, integrated health and social care system."
Mario Kreft concluded: "We need to look at social care as a value to society, not a cost.
"Last year, Care Forum Wales launched our 2020 campaign to ensure that people working in social care are paid at least £20,000 a year.
"This is a golden opportunity to make sure this happens."
UNISONS CALLS FOR
IMMEDIATE PAY RISE

UNISON Cymru Wales supports the call for better funding for social care and better pay for those working within it.
The union says there is an onus on the Welsh government to immediately lift care workers out of in-work poverty.
UNISON has called for the Welsh government to devise a National Care Service for Wales which puts the quality of care and dignity and respect for care workers at its core, something the union says was entirely absent from Boris Johnson's announcement.
The trade union criticised the Prime Minister for failing to say what improved care would look like and how the livelihoods of low paid care workers would be transformed.
UNISON represents thousands of care workers in Wales and says the Welsh government must now enact its manifesto commitment to pay all care workers the Foundation Living Wage of £9.50 per hour and move to NHS-level pay rates as soon as possible.
A poll commissioned by UNISON Cymru Wales in April this year found 90 per cent of the public believe Wales' predominantly female care workforce should be paid at least £9.50 or more.
According to the poll's findings, the chaos of the same work attracting different pay rates in different parts of Wales because of the cumbersome way the current funding decisions are taken must also end.
The poll found 72 per cent of the Welsh public would support creating a National Care Service, similar to the NHS, to deliver social care for older, disabled, and vulnerable people.
Mark Turner, UNISON Cymru Wales lead officer for care, said: "The Covid pandemic revealed to everyone how hard care workers toil providing vital services for very little money.
"The public wants care workers to have a decent pay rise.
"The care sector is the poor relation of the National Health Service.
"Welsh government was elected on a manifesto commitment to boost the earnings of care workers. They need to do that now and present a plan for how wages will increase further to the level of NHS staff.
"Boris Johnson wants to introduce a regressive tax rise, and he's plucked figures from the air. He has no idea of what a properly funded care system would look like.
"The Welsh Government can do better by starting from the point of maximising quality of care for clients and providing good employment conditions to care workers.
"A National Care Service for Wales could resolve the recruitment crisis in the sector and help keep people in their own homes and out of hospital."
TIME FOR THE WG
TO SHOW ITS HAND
Plaid Cymru has called for Welsh Government to reveal its plans for social care reform.
The Welsh Government previously stated its plan was "ready to go" but waited for the UK Prime Minister to act first.
Plaid Cymru has previously proposed reforms to look at how social care is funded to provide a seamless health and care service.
Plaid Cymru's spokesperson for health and social care, Rhun ap Iorwerth MS, said: "By hanging on to Boris Johnson's coat-tails when it comes to social care, rather than putting in a plan here in Wales, Welsh Government has lost time in developing the Welsh approach.
"Social care in Wales has long been in desperate need of reform.
"The way it is funded is regressive, patients remain in hospital longer than they need to while services argue whether their needs are 'social' or 'health', and the rights and pay of care workers need to be brought progressively in line with NHS workers.
"The Welsh Government previously said it was ready to 'go alone' if UK Government was not ready to reform social care.
"Now, we face the prospect of social care being reformed in England, the Welsh Government's stance of hanging on to Westminster's coat-tails has left Wales trailing behind."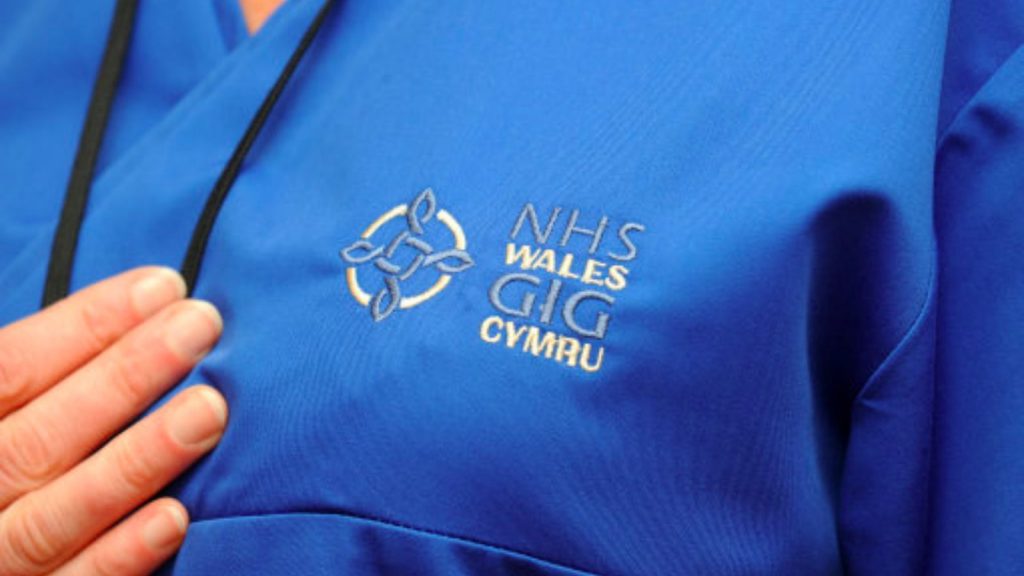 WHERE IS THE WELSH PLAN?

The Welsh Conservatives say the Prime Minister's announcement of a dedicated tax to address the NHS backlog caused by the pandemic and the long-standing problems in social care has given the Welsh Government an "opportunity to present its own plans".
With the influx of cash coming to Wales, the Welsh Conservative Shadow Minister for Social Services Gareth Davies MS has said the ministers in Cardiff Bay must now fulfil its own promise on addressing social care. He said:
"The new levy means far more resources for sectors in desperate need of funding, one of which is social care.
"Long put off by successive governments, the Prime Minister has created a system where people can have dignified care without being forced to sell their home.
"The Welsh Labour Government said on numerous occasions that it will not do anything to address social care until the UK Government did.
"Well, it has, and now we wait for Mark Drakeford's long-promised, grand plan for Wales.
"I suggest to the First Minister that given the funds coming to Wales, he at least matches the new settlement introduced in England.
"Ministers in Cardiff Bay often go on about being more generous than those in Westminster – they should put their money where their mouth is.
"We should also not forget that the money is also to address the NHS patient backlog.
"We already know this is acute in Wales with a fifth of the population waiting for treatment."

WG LOOKS FOR DETAIL                                                                                                                                                      
We asked the Welsh Government to comment on the UK Government's announcement. Still, they had no meat to add to the bare bones of Labour's election pledges regarding social care.
A spokesperson said: "We have set out ambitious plans for social care in this term, including paying social care staff a real living wage and offered to work with the UK government on this critical agenda.
"While we support action at UK level to provide much-needed additional and long-term funding for social care, today's announcement by the prime minister is severely lacking in detail."