HAVING reflected over the recent weeks, I think it is time to offer some conclusions regarding Plaid Cymru's electoral outcomes, writes Tenby North County Councillor Michael Williams.
Despite the almost hysterical outbursts of Adam Price, celebrating what he claimed was an outstanding success, a more thoughtful examination gives rise to some painful realities.
WHAT VICTORY?
Plaid now has only one county councillor in Rhondda Cynon Taf, a constituency it won at the Assembly elections in 2016.
It has one county councillor in Llanelli town and was almost wiped out in elections to Carmarthen County Council in Llanelli's outlying and rural seats.
Plaid Cymru's vote has collapsed in Llanelli over the last six years. And that is in a constituency Plaid had pretensions to winning at Westminster and Senedd elections.
The hammering given to Plaid in Llanelli means it can forget those as pipedreams.
The great "victory" claimed in Ceredigion was hardly that.
Plaid didn't gain a single seat in Ceredigion and shed Cabinet members.
It holds a majority thanks to the Boundary Commission reducing the number of Ceredigion county councillors.
In Gwynedd, 28 of 69 Council wards were uncontested. Nineteen of those wards were already held by Plaid.
That's not democracy in action; it's electoral indifference.
In the middle of the most unpopular Conservative government in Wales in decades and a Labour party in Cardiff Bay flailing and failing to tackle the big issues, Plaid lost councillors.

If that is how you define political success, you must be crackers.
WE WERE STABBED IN THE BACK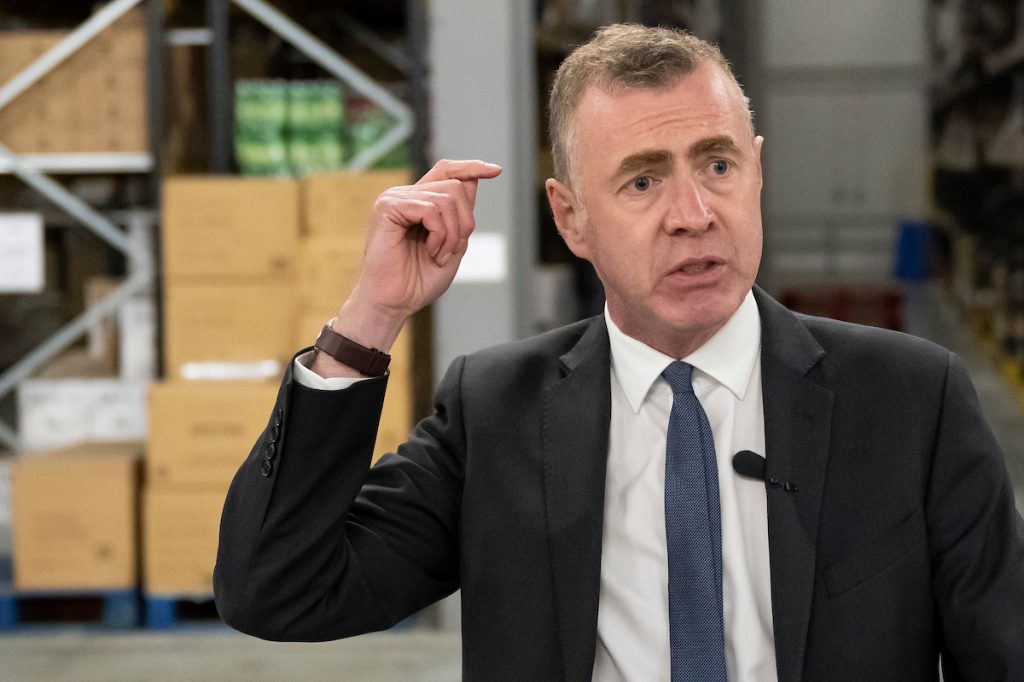 In Pembrokeshire, Plaid had six county councillors before May's election. The Party contrived to lose four.
That's four truly special and irreplaceable members, two of whom had built-up support in one of the most Anglicised areas in Wales.
Adam Price stabbed each and every one of these councillors in the back.
And I'll explain how.
Shortly before the election, Adam Price announced any new NHS facility in Hywel Dda – the so-called "super hospital" – should be based around the existing facility at Glangwili.
That idea is not even being advanced by the Hywel Dda Health Board, which plans a new hospital between Narberth and St Clears.
But it's even worse than that.
Over the last decade, Plaid Cymru consistently fought elections pledging that Pembrokeshire would not lose services under a Plaid government and that our county's existing services must be maintained and returned.
I'm told that Mr Price consulted widely with Carmarthenshire County Councillors before his announcement.
I can tell you that Plaid's Pembrokeshire County Councillors were not consulted at all.
Adam Price's words arrived like a hammer blow.
They destroyed the Party's credibility in Pembrokeshire and made us in Pembrokeshire look like total chumps.
We were not even an afterthought.
Pembrokeshire wasn't even considered.
We have recently seen in Pembrokeshire a true Welsh patriot, Mr Conrad Bryant, resigning from Plaid in despair.
What does it say when a past Parliamentary candidate and Plaid treasurer leaves?
NO CHANGE, NO PROGRESS, NO HOPE
When put to the electoral test, Adam Price was more concerned with retaining control of County Councils Plaid already held than extending its vote in parts of Wales that it must win if it is to be taken seriously as a party for the whole of Wales.
There is nothing Adam Price would not pay to shore up the Party in its heartlands, and the cost was the loss of four county councillors in Pembrokeshire.

I doubt if he's noticed or even cares.
The Party of Wales has not moved forward one inch since the first elections to a devolved Assembly and, in many respects, has gone backwards at a rate of knots.
The fault for that lies at the doors of leadership, both individual and corporate.
The hard truth is that for all of his soaring rhetoric, big ideas, and the ability to turn a phrase, Adam Price speaks at Wales; not to it or for it.
SHAMBOLIC ORGANISATION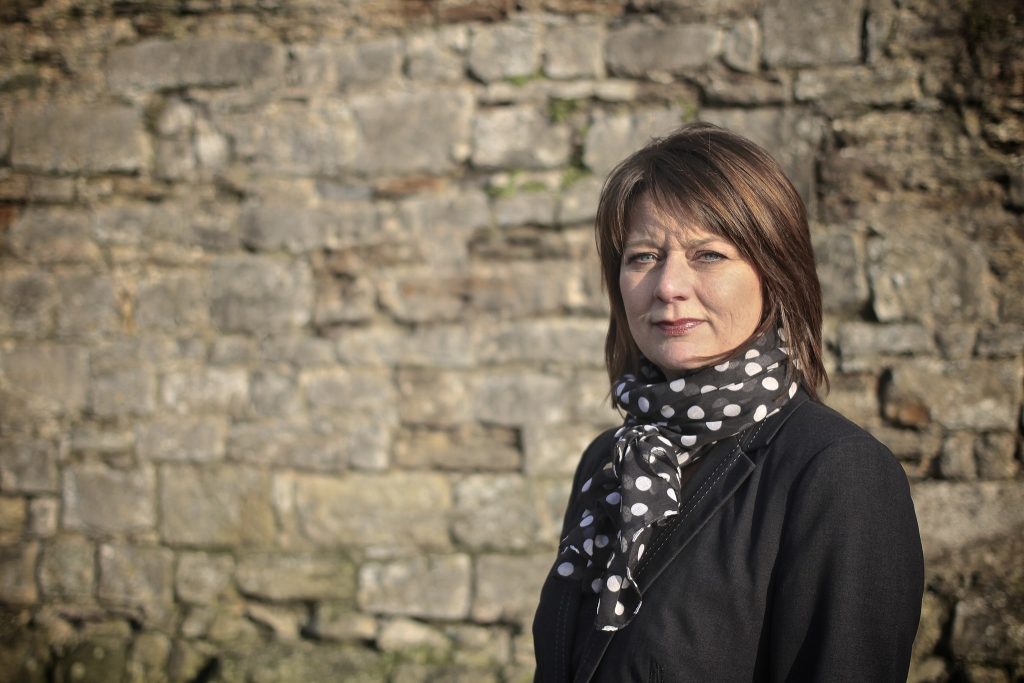 The even more tone-deaf Leanne Wood, who finished a distant third in the last leadership election, continues to exercise influence over Plaid without either electoral accountability or a shred of responsibility.
A week before the election, Ms Wood, who threatened to quit Plaid during the last term if she didn't get her way on an internal disciplinary issue, took it upon herself to offer the opinion that Jonathan Edwards MP should not be re-admitted to Plaid Cymru.
Plaid's internal disciplinary procedures and administration have been a shambles for years, a truth widely known by Plaid members.
During the disciplinary proceedings involving Jonathan Edwards, Adam Price was too weak to stand up to her and her backers in Party HQ.
Despite having more facts than were made public, he railroaded his former friend.
That is bad enough, but four days before the election, Leanne Wood decided to open an internal party wound for public examination and satisfy her ego and agenda.
If you look in a dictionary for a working definition of "electoral suicide", it will read " see Wood, Leanne".
Neither she nor Adam Price appears to care about the damage they have done.
Even less do they appear to care about the effects of their words on electors.
They play to a private party gallery of placeholders and activists with as much to do with the average voter as I do with Boris Johnson.
The sheer electoral idiocy of losing council seats, seeing one Council leader stand down and another defeated at the ballot box, and being stabbed in the back in Pembrokeshire by our Party leader, has brought me to the point where I wonder what Plaid Cymru is for and who it represents.
It certainly isn't the whole of Wales or anything like it.
WHAT'S THE POINT OF PRICE'S PLAID?
Adam Price spent weeks before the last Senedd election saying he wouldn't do a deal with Labour.
Within six months, he entered a cooperation agreement with Mark Drakeford.
If you vote Plaid and get Labour anyway, what's Plaid's point?
And the changes Plaid's agreed to the Senedd means, at best, it will be Labour's junior partner in government.
That's not opposition.
That's propping up a government wildly unpopular in Wales's rural heartlands and completely out of touch with Wales beyond the M4 corridor and its dwindling support in North-East Wales.
Adam Price has given up on Plaid Cymru being any more than a prop for Labour.
That's not speaking up for the whole of Wales.
It's speaking up for Senedd members' self-interest and the interests of those aspiring to be Senedd members.
Ironically, rural Wales is where Plaid is currently at its strongest.
Whether it can keep that grip there as it drifts ever closer to Labour remains to be seen.
Suppose recent history is anything to go by.
In that case, I now await my letter from some Plaid Cymru potentate telling me that disciplinary action will be taken against me or expelling me.

After almost sixty years as a member of the Party and 54 years as a Plaid elected councillor, neither prospect causes me any great concern, only a huge sadness.
I haven't left Plaid. It is rapidly leaving me.