MATSUIDAI Ramen, a recently-opened restaurant in Cardiff, has seen a surge in demand after receiving a glowing review from top food critic Jay Rayner. Rayner's write-up, which called the restaurant's food a "revelation" and praised its "deep care and thoughtfulness," has led to an influx of bookings at the Grangetown establishment.
Owner James Chant, who started out serving his food at pop-ups across the capital and sold ramen kits online during lockdown, opened Matsudai Ramen's first permanent restaurant on Clare Road in the summer of 2022. Since then, the restaurant has been a hit with both customers and reviewers alike.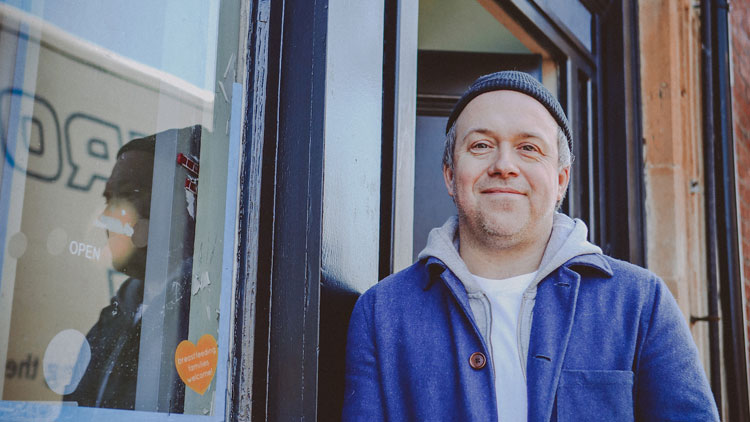 Rayner's visit to the restaurant for a review in the Observer was a nerve-wracking moment for Chant and his team. Rayner's opinion carries significant weight in the foodie world, and Chant admitted that he was "terrified" when Rayner walked through the door. "It's kind of like the dream and the nightmare for all restaurant owners. As much as you're prepared, it's a massive shock."
Despite his initial nerves, Chant said that Rayner was "lovely" and even did an impromptu interview with him after the meal. "He didn't tell me what he was gonna say, but he told me that if it was a horror show he wasn't going to write about it because he's not there to sink independent businesses if they have an off night," Chant recalled. "But he didn't say how good it would be, or give any indication beyond that."
After an "anxious" wait, Rayner's review was published on Sunday and was almost entirely positive, with even the odd criticism being caveated as a "tiny thing." Chant said his phone started to blow up when the review was published in the Observer and on the Guardian website over the weekend. "To wake up on Sunday morning and see that was pretty shocking," he said. "It's an insanely lovely review."

Since then, Matsudai Ramen has been "absolutely bonkers," with bookings for this week nearly impossible to come by and next week starting to look busy already. Chant said that the response has been "quite an emotional response you get a lot of the time. It seems like a little more than just being a bowl of food. It's taken on these other meanings and connotations, and that's really lovely."
Despite the overwhelming demand, Chant said that he does not want to turn Matsudai Ramen into something exclusive or difficult to access. "Knowing that we've got a little buffer here where we're gonna be busy obviously gives you some breathing space and removes some of the anxiety of owning a restaurant," he said.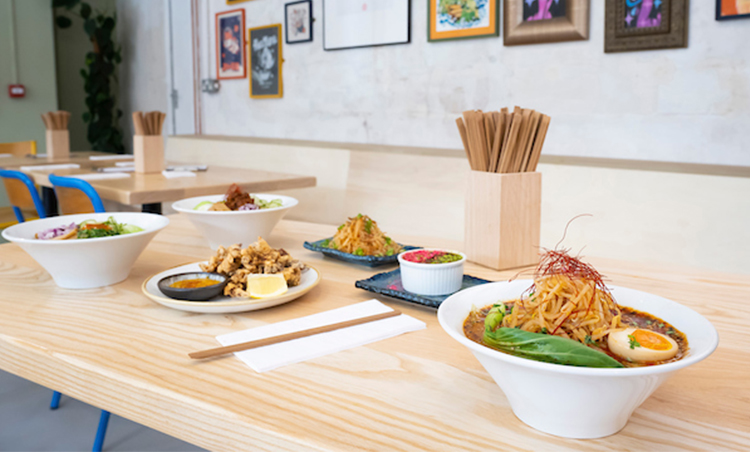 Chant took to Matsudai Ramen's Facebook page to thank his team, saying that "it takes a village" to make the restaurant a success. Commenters praised the restaurant and its staff, with one person saying that their visit was "fantastic" and another adding that the restaurant had "put Grangetown on the map."
As for the future of Matsudai Ramen, Chant said that he hopes to make ramen accessible across the UK and expand the restaurant to London. However, he emphasized that the restaurant is still finding its feet and that any expansion would need to be done in the right way. "Our mission is to get more ramen into towns where it's never been because there's such a dearth of it in the UK," he said.
Overall, Chant said that he is "just very grateful that people are still coming and that the response is what it is." Despite the challenges of owning a restaurant, he said that