THIS WEEK (Dec 22), the High Court rejected an application to allow parents to withdraw children from the Welsh Government's Relationships and Sexuality Education (RSE) curriculum.
The Court considered five claimants' assertions that the RSE code overrode parents' right to withdraw children from lessons that include RSE elements. The parents appeared under the campaign group Public Child Protection (Wales).
Each claim failed on each of the four grounds argued before the Court.
Reaching her decision, Mrs Justice Steyn said: "Teaching should be neutral from a religious perspective, but it is not required to be value-neutral."
She ruled there was no common law right for parents to withdraw children from lessons, as the right to withdraw existed only under the previous statute the Welsh Curriculum replaced.
Campaigners claim they wish to preserve parents' roles in educating their children about relationships and sexuality. However, the real issue for the campaigners is LGBTQ+ education, the only element of RSE referenced in the headline of a press release issued by PCP after the ruling. The headline repeats an untrue claim about the age at which such education would begin.
Groups with other agendas have latched onto the controversy and published bizarre, obscene, and exaggerated claims about what RSE teaching will contain.
Examining what the Welsh Curriculum's RSE guidance contains shows those claims are baseless.
Despite malicious and publicity-seeking interventions regarding RSE, some parents undoubtedly feel their sensitivities have been marginalised and disregarded in pursuit of social and political agendas to which they take exception.
Moreover, the case highlighted the Welsh Government's ability to listen only to views it finds congenial.
Paul Diamond, the standing counsel for the Christian Legal Centre, represented the campaigners.

The Christian Legal Centre's intervention in high-profile cases involving religion and parental rights has attracted heavy criticism from some judges and lawyers for allegedly preying on vulnerable parents and "casting a fog over the facts and drilling into our deepest and most primal fears" while "pushing their own agendas".
The misinformation around the Curriculum came in for direct criticism by Council for the Welsh Government, Jonathan Moffett KC.
Taking aim at how campaigners have framed their arguments, Mr Moffett said: "Hyperbolic rhetoric, which has been a feature of the claimants' case throughout, is unhelpful."
Mr Moffett said the claimants had failed to identify "what allegedly unlawful teaching" the new Curriculum would adopt and instead "resort to broad assertions". He continued: "The claimants have not pointed to any passages in the code or the guidance that authorise or positively approve teaching that advocates or promotes any particular identity or sexual lifestyle over another, or that encourage children to self-identify in a particular way."
Jeremy Miles, Wales's Minister for Education, said: "I welcome the Court's decision which found in favour of the Welsh Ministers on all grounds.
"We have been clear that RSE is intended to keep children safe and to promote respect and healthy relationships. Now more than ever, our children need our help in protecting them from harmful content and people online.
"RSE should provide young people with confidence to say no to bullies, to call out harassment, and to understand that families come in all shapes and sizes. Parents can expect the teaching their children receive to be appropriate for their children's age and maturity: this is a legal requirement."
Vivienne Laing, from NSPCC Cymru/Wales, said: "We welcome the decision made in the judicial review so that the rollout of mandatory teaching of Relationships and Sexuality Education in Welsh schools can continue."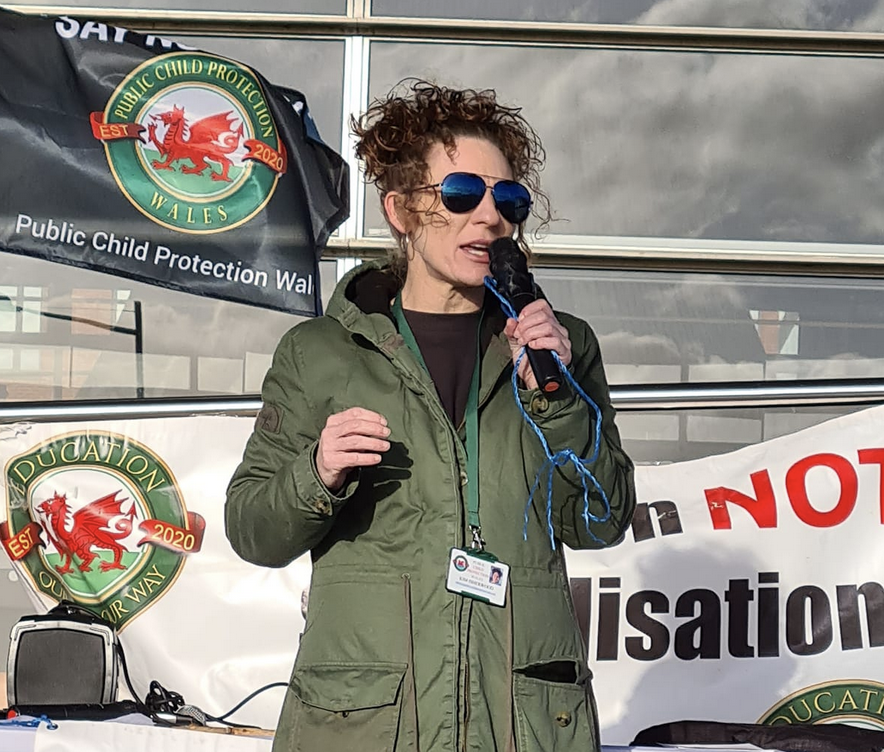 Undaunted by the scale of the campaigners' defeat, a spokesperson for PCP (Wales), Kim Isherwood, claimed: "The evidence we provided to the Court referenced and highlighted concerning levels of betrayal, deceit and false claims made by the Welsh Government, but it appears as though the Judge agrees with them – not only do we parents not have rights, but they were never there, to begin with.
"The team is preparing the appeal; the higher the Court, the louder the message."
"This is not a loss – this is another level of exposure."
For the Full response from the Welsh Government: CLICK HERE
A video explaining why many were opposed to compulsory RSE lessons in Wales made by The Christian Institute: