The World Cup play-off semi final between Scotland and Ukraine has been delayed.
The fixture was set for March 24th at Hampden Park but has been postponed due to Russia's invasion of Ukraine.
Wale's play-off semi final against Austria hasn't be delayed as of yet, and the Cardiff City stadium is still on course to welcome a sell out crowd on March 24th.
However, the final between Wales/Austria and Scotland/Ukraine set for March 29th will be moved forward.
Scottish FA President Rod Petrie said:
"Football is inconsequential amid conflict.
"But we have conveyed the strong sense of solidarity communicated to us by Scotland fans and citizens in recent days.
"[The SFA] have offered to support our Ukrainian colleagues' preparations as best we can in these unimaginably difficult circumstances."
Discussions regarding new dates of the Scotland/Ukraine play-off semi-final and final are now underway.
The Nations League window in June is the most likely time for the World Cup play-off matches to take place.

By coincidence, Scotland are set to face Ukraine on June 7th in the Nations League – so it is likely FIFA will move the fixture to that date.
UEFA president Aleksander Ceferin has reportedly said that this is the preferred option.
In terms of the final – this can only be explored once the semi-final date between Scotland and Ukraine is decided.
There is another Nations League window in late September, but this may cut it close with the World Cup beginning in November.
The World Cup draw for fixtures in the final competition takes place April 1st, and hotel/transport/training plans for the four nations affected may be grouped together to avoid a delay.
Other World-Cup news
Russia have been eliminated from their play-off semi finals after being suspended by UEFA and FIFA from all international and domestic competitions.
Poland get a free pass as a result, and will face either Sweden or Czech Republic in the final.
Nations came together after reusing to face a Russia at any competitive level.
Before suspension, Russia were set to play without a flag and without any national anthems – whilst also being forced to play on neutral grounds.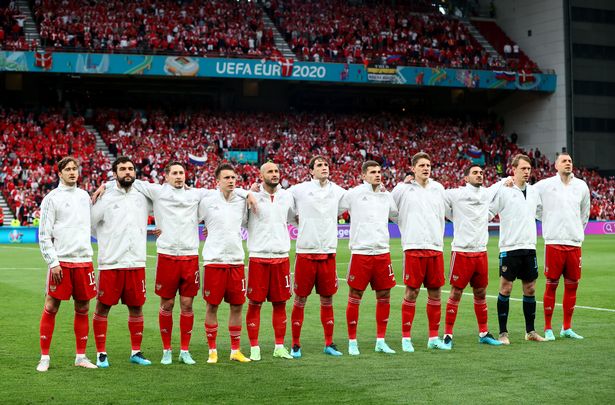 The World Cup situation may see further changes, and we will keep you updated.