Following Manchester United's victory in the Carabao Cup final, sources have revealed Avram Glazer and his brother Joel are showing reluctance to relinquish their control over United.
In contact with Sky Sports, sources that have worked with the owners indicate the executive co-chairman and his brother Joel are reluctant to cede United, in contrast to their siblings Kevin, Edward, Bryan, and Darcie – a position hardened by 'underwhelming indicative offers'.
The Glazer family, who own Manchester United, had anticipated a larger number of proposals to be submitted to The Raine Group by their soft deadline of February 17.
As of now, the only public bidders that have been identified are Sheikh Jassim Bin Hamad Al Thani and Sir Jim Ratcliffe, but their offers have not met the targeted amount of £6bn.
The Glazers are unlikely to be swayed into selling Manchester United outright unless formal offers are significantly increased. The family reportedly believes that the club's worldwide appeal, particularly in emerging markets, as well as its potential for future revenue growth have been underestimated. This is true even when taking into account the club's significant net debt of £656m, outstanding transfer fees, and the high costs associated with improving infrastructure.
Avram Glazer, who was in the company of Sir Alex Ferguson as a six-year wait for a trophy was ended in Carabao Cup final victory over Newcastle, has previously said the process to explore strategic alternatives is "not necessarily a sale."

The club's official statement on the issue concluded with a reminder that "there can be no guarantee that the review process will ultimately lead to any transaction involving the company."
As recently as October, Ratcliffe revealed that the Glazers "do not want to sell."
Insiders claim that there has been a slight miscalculation in terms of gauging the market's interest, particularly when comparing the current situation to the high demand for Chelsea during their recent sale.
This was echoed by Liverpool owner John W. Henry, who recently announced that his Fenway Sports Group would not be relinquishing control of the club anytime soon, and that they were only considering additional investment at the moment.
Despite their team's victory at the recent Carabao Cup final, Manchester United fans were still vocal in their desire for change, chanting "We want Glazers out" throughout the match.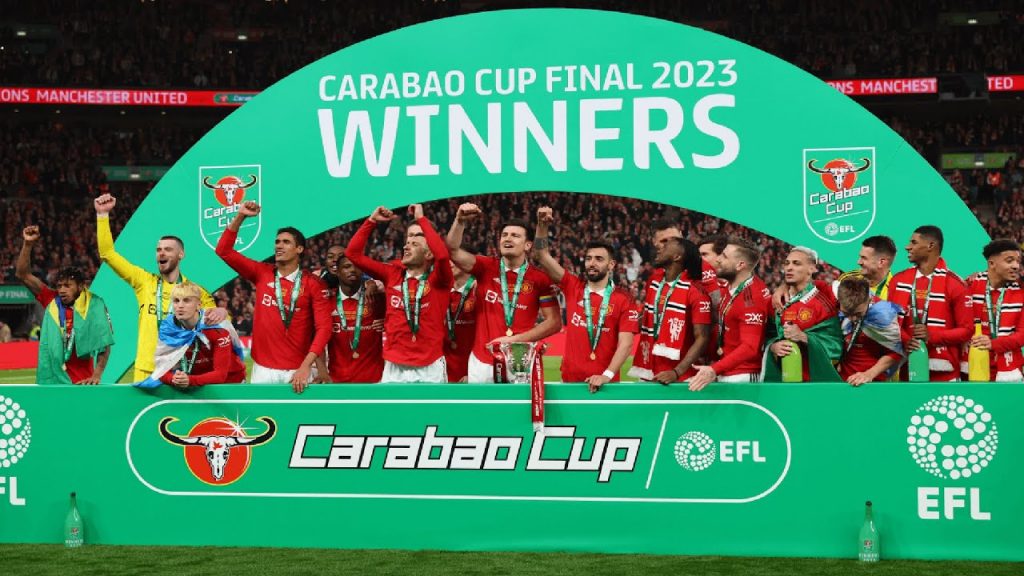 When asked about Avram Glazer's presence at the game, Ajax coach Erik ten Hag said, "He was really happy for the club, as our owner. He wanted to be part of it. He was in the dressing room, it was good he was here. It showed his intentions." However, Ten Hag admitted that he was not privy to Glazer's specific plans, adding, "What he wants, that is not for me [to say]. I have to lead this team. Others in the club are involved in decisions about ownership."