Jason Bowen's family left heartbroken and in tears upon learning of his Motor Neurone Disease (MND) diagnosis, as they engage in extensive conversation about it.
At 50 years old and a father of three – Bowen, the ex-Wales footballer, remains focused on living in the moment and avoiding looking too far into the future.
Unfortunately, Motor Neurone Disease (MND), a degenerative illness impacting the brain and nerves, currently has no cure.
Tragically, the condition led to the passing of rugby player Doddie Weir, while rugby league star Rob Burrow continues to live with the disease.
Bowen, who played for Swansea City, Cardiff City, Reading, Newport and Birmingham City, said "They were heartbroken."
"[There were] a lot of tears, a lot of talking and just trying to stay positive."
Reflecting on informing his loved ones of his incurable condition, his voice cracked with emotion. The illness is known to drastically reduce life expectancy.
Bowen's immediate concern was for his three sons, including Sam, a footballer currently signed with Newport County, one of his dad's former teams. Sam is 22, while Jaye is 27, and Theo is 14.
"We still have a lot of banter and things, they treat me as normal which has been great," Bowen said.
"They're very supportive and help out as much as they can as well."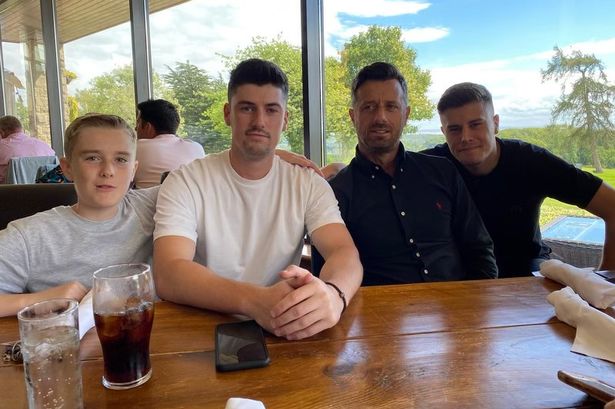 Bowen had always been in good health and maintained his fitness throughout his life. However, in 2013, at the age of 40, he decided to retire from playing football after a stint with Llanelli Town.
Following his retirement, the Merthyr Tydfil native, now 50 years old and residing in Langstone, Newport, pursued a new career as a railway engineer. It was roughly two years ago when he first noticed that something may be amiss.
"I was in the house with my wife and had a lot of twitching in my muscles going down my left side, and my hand was getting a little bit weaker." he said.
"So she said 'look, you're off work, go to the doctor's'.
"Within five weeks I was diagnosed with MND."
Although the prompt diagnosis took him and his family by surprise, he commended his 49-year-old wife, Hayley, for her unwavering support and for assisting him in maintaining a positive outlook.
"My wife has been superb from the start, she's on the internet looking up things," he said.
"She's been amazing, she's pushing me all the way."

One of the initial considerations that crossed his mind before breaking the news to Hayley was the memory of her mother who had passed away approximately 18 years ago due to MND.
"It was a bit of a double whammy for my wife because obviously she cared for her mother," he said.
"I think Beryl only lasted two, two-and-a-half years with the disease and then she passed."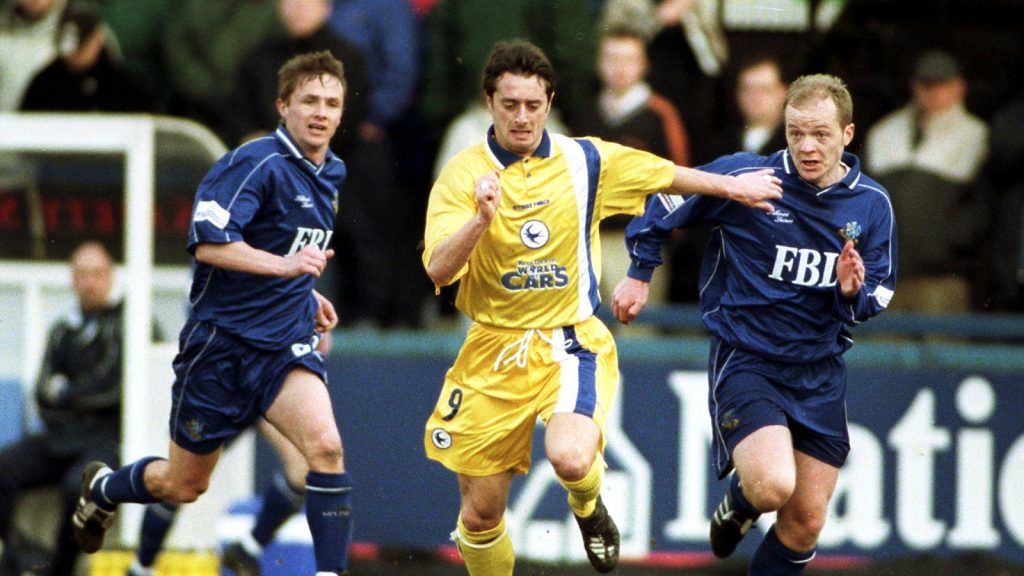 Bowen, who was successful in winning two caps for Wales, is currently grappling with the adjustment to his new circumstances. He has begun attending a rehabilitation centre for individuals with neurological conditions.
Jakko Brouwers, a practitioner at the Morrello Clinic in Newport who has been working with Bowen for a year, initially focused on determining his stage in the diagnostic process and evaluating his overall well-being.
Brouwers said: "At first it was more finding out where is Jason in his diagnostic pathway, and how is he in himself.
"We set out to measure his fitness levels, and to map where he has weakness caused by the condition, but also weakness caused by non-use."
Mr. Brouwers stated that Bowen's progress has been noteworthy, citing his football background as an asset to his ability to tune into his body and push himself when necessary. Participating in various exercises has also enabled Bowen to manage his symptoms effectively.
In regards to Morello, the rehabilitation centre in Langstone, Newport, Bowen added: "The saying they've got [at Morrello] is 'maintain until you lose it'.
"They've been really positive, mentally as well as physically."
Right now, Bowen feels that he is coping well with his illness, and intends to continue prioritizing his health. Rather than dwelling too much on the future, he prefers to focus on the present, and cherishing moments spent with his loved ones.
"The last couple of years, it's just my hand gradually getting a little bit worse," he said.
"I struggle to do little things like buttons and belts and laces. But I can still do a lot of things. I know further down the line things might get a bit more difficult for me, but I'll meet them head-on and give them as best a go as I can."
He is of the opinion that his background in professional sports has also been a boost to him.
"You've got to be a little bit tough because you get ups and downs with football," Bowen said.
"Apart from the two weeks at the start, I think mentally I've been OK, and just filling my mind with trying to keep as healthy as I can."
Although it is most commonly diagnosed in individuals aged 60 to 70 years old, MND can affect people of any age. Doddie Weir, a retired Scottish rugby union player, passed away last November at the age of 52, after raising millions of pounds to support research into the disease and receiving an OBE.
Rob Burrow, a 40-year-old rugby league standout for Leeds Rhinos, was diagnosed with MND in 2019 and was appointed an MBE for his efforts to raise awareness about the condition.