Four mums have completed their 3000 mile journey across the Atlantic Ocean after 40 days at sea.
On December 12th, The Mothership departed La Gomera in the Canary Islands and set-off for Nelsons Dockyard in the Caribbean.
On January 22nd, the mums arrived at the Caribbean after a brutal 40 days, 11 hours and 25 minutes.
The crew consisted of Pippa Edwards and Felicity Ashley from Monmouthshire, Wales.

They were joined by Jo Blackshaw and Lebby Eyres – two rowers who raced in the Oxford University boat race.
Edwards, Ashley and co. set off to inspire their 11 children that they can do absolutely anything they set their mind to.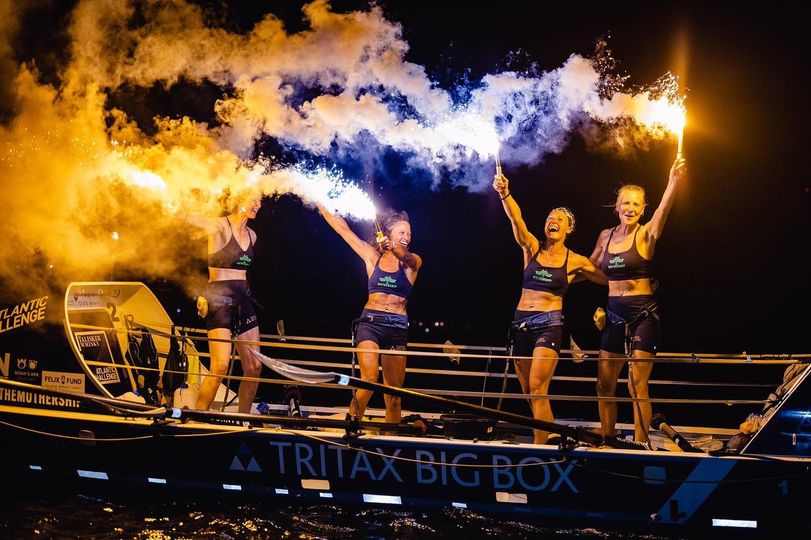 On social media, they said:
"We did it!!! We stormed into English Harbour in 40 days, 11 hours and 25 mins yesterday. And what timing – as the sun went down. We had a dramatic row along the island in the waves and golden light before turning into the harbour as darkness fell. We have never seen anything so beautiful. The head wind was fierce but we sprinted to the line and managed to set the flares off without incident!

"Loved rowing past a restaurant who played 'We Are the Champions' for us. Spine-tingling.
"But the best bit of course was to see our wonderful children and husbands and hear them shout for us. Everyone was in tears and later the small ones were falling asleep in Mummy's arms. It couldn't have been more perfect. Now we are bobbling around and can barely walk and are adjusting to life on dry land.
"But before we move on to the next phase (we'll keep updating you with our recovery!) a word about our race. We didn't write much about @oneoceancrew while the race was on – can't give away trade secrets. But nevertheless unsurprisingly they were uppermost in our thoughts.
"We didn't set out to win the trophy as we didn't really know what we were capable of. But once the dust settled in the first few days and we realized we were in with a shout we gave it our best shot. This involved tracking OOC over two weeks, slowly pegging them back before overtaking on 27th December. From there we established a lead of 15NM which they whittled away at over time until a few days ago during some great days of fast seas and wild winds. Three times we went ahead again but eventually they found another gear and went past. We dug deep but could not match them.

"We want to say congratulations and what an honor and privilege it has been to race such a fine crew of women. They are the winners and so is women's rowing. To be neck and neck for over 2500NM is nothing short of incredible. What a race for the Dot Watchers and what an advert for all-female crews. We are both now in a tiny group – I think 120 or so – of women who have rowed an ocean in an all female crew. We can't underestimate our achievement. Ladies, we salute you. Now, how about that drink?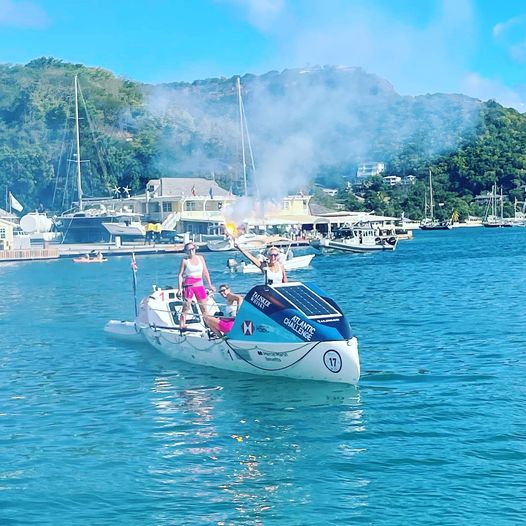 In another post, they wrote:
"Job done! After 2 years and 3000 miles the Mothership arrived at Nelson's Dockyard last night after 40 days 11 hours and 25 minutes. What a journey and a huge 'thank you' to everyone who has been with them along the way."
True inspirations!