British heavyweight world champion Tyson Fury is 100% certain he will retire after his WBC title defence in April.
Fury and Whyte signed contracts for the highly anticipated fight last week, establishing the bout at Wembley on April 23rd.
It will be Fury's first time fighting in England since 2018, and the Gypsy King was expected to face the winner of Anthony Joshua vs Alexander Usyk 2 later this year.
However on Tuesday, Fury said he plans on retiring with "£150m in the bank" and with a "massive yacht abroad"
In the interview he said: "This is the final fight of my career, I'm retiring after this, $150m in the bank, healthy, young, I'm gonna buy a massive yacht abroad. I'm retiring, I'm out, this is my final fight, I'm done."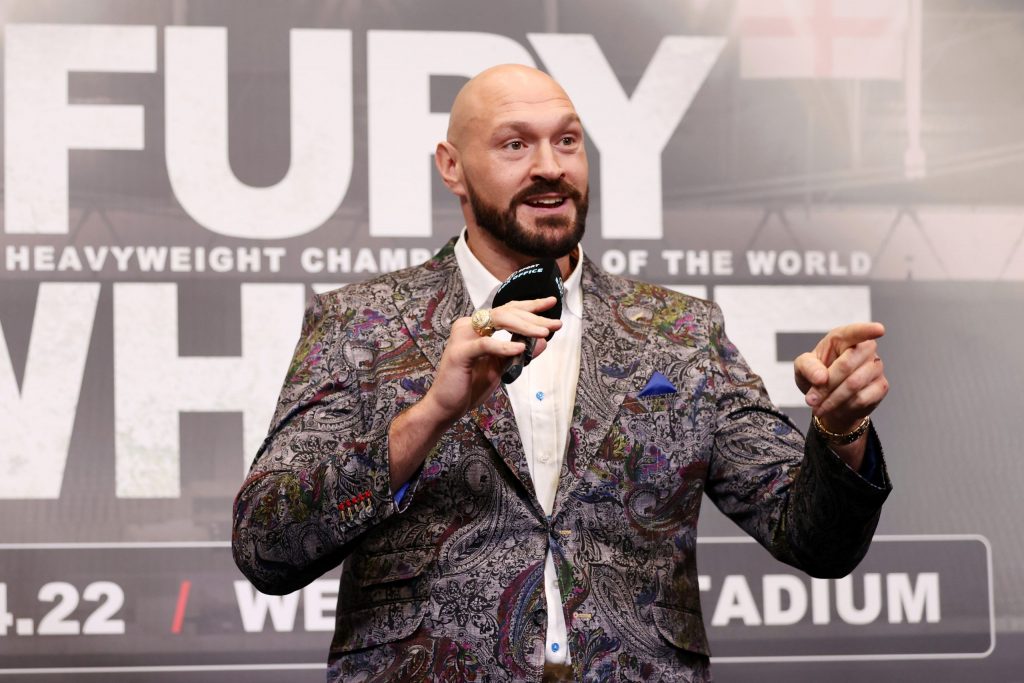 He also spoke about Whyte when launching the fight in a press conference in Portugal, where Whyte didn't show up.
"He has definitely shown a white flag today.
"All this social media stuff, 'I'm not promoting the fight, I'm not getting involved in mind games.'
"He's given me that much more confidence it's unbelievable.
"He's terrified. He's definitely showing the white flag in my estimation of this fight.
"The way he's going on about it, saying he doesn't want to go face-to-face, of course he doesn't, because he'll see that fire in my eyes and he'll think, 'I'm getting smashed to bits'.

"That's what it is, it's fear, it's terror. It's all of the above and I don't blame him for not being here today."
Dillian Whyte secured the WBC title shot following a knockout win over Alexander Povetkin last March, where the Brixton boxer sought redemption after being knocked out in their first bout in August 2020.
Fury retained his WBC belt when defeating Deontay Wilder via 11th round knockout in October.
The Gypsy King called Whyte a tough and a good, game fighter in a recent interview, and says The Body Snatcher will get no credit if he doesn't beat him:
"I'm looking to show the people and the boxing fraternity how good I really am, and what better opponent to do it against than a man who's been calling for the fight for 352 years," Fury said.
"He finally gets his shot on the biggest stage, against the biggest champion, on the biggest night. I will not fail, I'm just going to show you how great I really am.
"I fought some tasty competitors over the years. I know Dillian Whyte, we go back a long way. We go back to like 2012. He's a tough guy, he's a good, game fighter. He will bring what he can and he will try and chin me, that's a fact.
"He's definitely up there with the top 10 fights I've had, but we'll all find out on the night. I could say he could be No 2 or 22, but if he doesn't perform on the night then he'll never get the credit for it, or if I demolish him one round he'll never get any credit, but if it's a good fight then he'll definitely get his credit."
The fight will officially take place on April 23rd at Wembley, in front of a 90,000+ crowd.
It will be broadcasted on BT Sport Box Office for home viewers, and is expected to cost £25.95.
Ticket prices will start at £55, as confirmed by Fury's promoter Frank Warren – and go on sale today.