Team GB won their only gold medal as the women's curling team thumped Japan 10-3 in their final at the 2022 Winter Olympics in Beijing.
The medals were the perfect end to an underwhelming competition, with the women's team picking up gold after the men's curling team earned silver shorty before.
Eve Muirhead led Team GB to a 2-0 lead early on, with the Japanese picking up a point and supplying hope to the Asian nation at the end of the second phase.
The 31-year-old's team then capitalised on Japan's missed opportunities, giving GB a 4-2 lead after the end of the sixth.
It was pure domination in the seventh though, with 4 points picked up in one phase – giving Britain an 8-2 lead.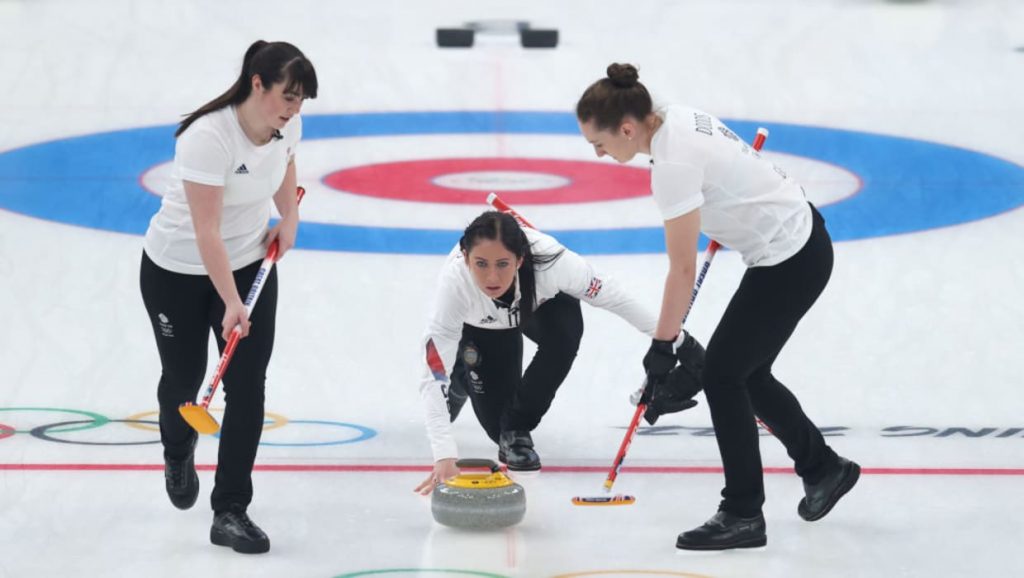 Satsuki Fujisawa's Japan managed to score another, but Team GB proved too strong and ended the match 10-3. GOLD FOR BRITAIN.
In an interview with the BBC, Muirhead said; "It is a dream come true for myself, and for the rest of the girls.
"The journey to get here, I think it shows how strong we are.
"We have so many people to thank. It is something we'll never forget and we're going to enjoy the next few hours.
"It is a moment I have wanted for so many years. The two (Olympic) semi-finals I lost were hard but I bounced back and it is such a special moment."
Eve Muirhead, Jennifer Dodds, Hailey Duff, Vicky Wright and Mili Smith were the members of the heroic squad.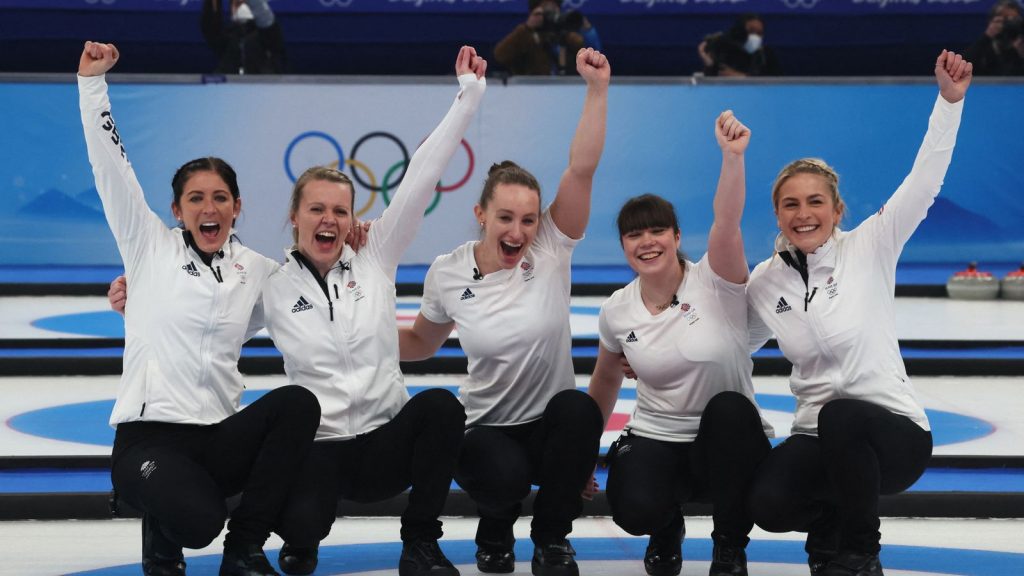 The men's curling team won the only other medal, earning silver in the final against Sweden – losing 5-4.
The silver was Britain's first medal of the tournament, having come before the women's gold.
In a dramatic loss, GB were forced to take an ambitious approach in the end of the match with Bruce Mouat's take out missing by inches.
Team GB went 1-0 up in the early stages, but from the second end on – they couldn't take the lead in the long-hauled match.
After 10 games, the result was 4-4 with nothing coming between the two nations – with Hammy McMillan, Bobby Lammie, Grant Hardie and alternate Ross Whyte now having to play for gold in additional an additional game.
Sweden won the end though, and a brutal and fierce match ended in SILVER FOR BRITAIN.
Talking to BBC Sport, Bruce Mouat said: "It's still pretty raw.
"That's going to be the case for quite a while but I'm just trying to think about how good our week was and am just really proud of how we went about it."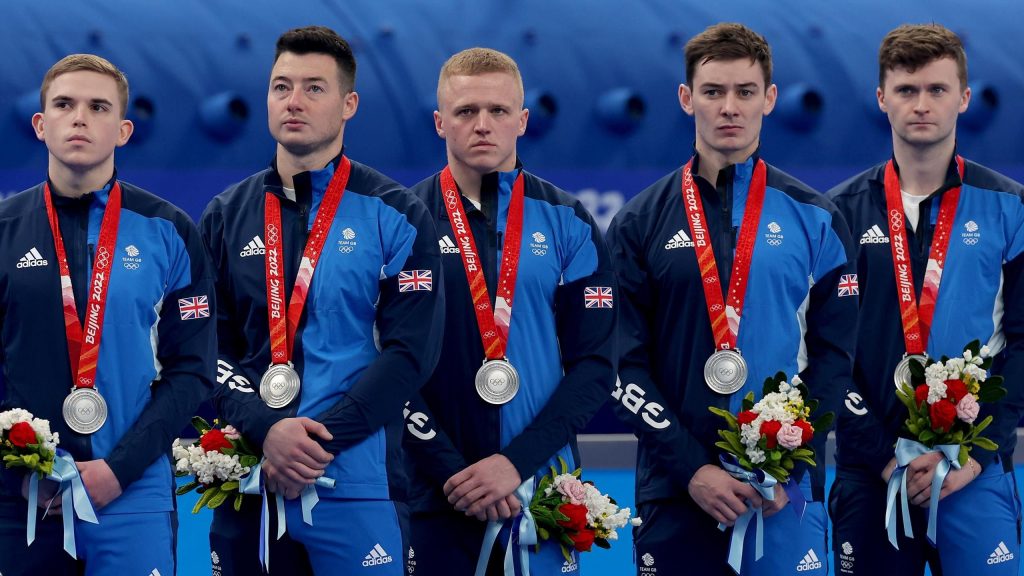 Unachievable medal targets and a disappointing competition
UK Sport CEO Sally Munday has said Great Britain will "lick their wounds" after Team GB failed to reach the Winter Olympic medal target of three to seven.
In the previous two competitions, Britain picked up five medals respectively – so fell harshly short at the 2022 games.
With three top-six finishes amongst a number of near misses, curling was the only avenue of which Team GB were medal winners.
The 2022 games were Great Britain's lowest medal haul since 2010, where they won gold in the women's skeleton.

Munday told BBC Sport:
"What is really important is that we review properly.
"We ask all of the sports to do their reviews and we will look at all the contributing factors that go into making medal-winning performances. We really get under the skin of why it is that some that we thought might achieve success here didn't.
"Was it simply an error on the day, which can happen in the sports that we have here?
"Or are there things that are deeper than that?
"I think you probably liken us to a wounded lion. We'll lick our wounds, we'll work out what needs to be different and we will come back fighting and roaring for Milan-Cortina."
Brad Hall's said Britain's sixth place finish in the four-man bobsleigh 'felt like a medal' after the team funded the Olympic ventures themselves.
Their funding was cut after a 17th place finish in Pyeongchang in the 2018 Winter Olympics.
Teammate Nick Gleeson said:
"I really hope UK Sport take a long, hard look at us," said Nick Gleeson, who was also in the 2018 sled.
"We've beaten a whole host of nations with a significantly bigger budget."
"And we've done the last three years on a personal budget that is less than 10% of what these guys spend in a year."
Snowboarder Charlotte Bankes and alpine skier Dave Ryding were amongst the favourite in Britain's squad to earn medals, but couldn't find their best in Beijing.
Laura Deas, 2018 skeleton medalist, also fell short and couldn't replicate her bronze she earned in PyeongChang four years ago.
CEO Munday also said:
"I also know that whilst the last 24 hours has created real joy, there are a number of our athletes who will leave Beijing disappointed.
"Whilst there have been some memorable performances, many did not achieve the results they came for and no-one will be more disappointed than the athletes themselves.
"We always knew that Beijing 2022 would be a challenge like nothing they had previously experienced.
"We also know that the jeopardy that makes sports on snow and ice such a compelling spectacle for those of us watching is also a recipe for uncertainty. This undeniably played its part in preventing some of our medal hopes from achieving their dreams."
Finally, she added:
"Clearly a lot of money has gone into some of the sports that have come back with nothing and people, I suppose, will want answers as to why they haven't delivered the medals that you thought they would.
"The sports will do their own reviews and I think that's important to get to the heart of the questions that will need to be answered.
"We will then sit down with each sport as part of our annual review process and get under the skin of what it is that they have learnt."