PLAID Cymru leader Adam Price MS resigned Wednesday evening (May 10).
Mr Price originally said resigning would be "an abdication of responsibility". However, the weakness of his position became apparent over the weekend when it emerged his Senedd colleagues were dissatisfied with his leadership last year.
In his resignation letter, Mr Price said he no longer had the "united support" of his colleagues.
The Party's interim Leader will be its finance spokesperson, Llyr Huws Gruffydd, regional MS for North Wales and a former Mayor of Carmarthen.
Mr Gruffydd said: "I'm grateful to the Plaid Cymru Senedd Group for nominating me as acting Leader elect.
"Our focus is moving forward together to deliver on behalf of the people of Wales and to foster a better culture within the Party. I hope members will entrust me with the responsibility of leading that work until we elect a new leader."
PLAID DRAMA REACHES THE END OF THE BEGINNING
The Party of Wales announced Mr Price's departure in a press statement following the Party's National Executive Committee (NEC) meeting called by Mr Price.
The NEC approved a motion allowing the Plaid Cymru Senedd Group to invite nominations for the position of interim Leader at its meeting on Thursday morning (May 11), subject to ratification by the Party's National Council on Saturday.
The Plaid communique says: "A timetable outlining the process of electing a permanent Leader will be communicated to party members at the earliest possible opportunity."
The previous evening, Mr Price met with his Senedd colleagues. Nation Cymru's Martin Shipton reported that Mr Price offered his resignation at that meeting. However, Senedd members wanted Mr Price to discuss the immediate future of Plaid's leadership with the NEC.
Mr Price's resignation follows an internal review and report of a toxic culture of bullying, harassment, and misogyny in the Party of Wales. Former Plaid AM Nerys Evans chaired the internal panel, and Plaid published a summary of its recommendations last week.
Even in summary form, the report made public what many connected with Plaid and the media already knew. The Party of Wales suffered from leadership failures, inadequate internal processes, an atmosphere in which whistle-blowers were too frightened to come forward, and was a party riven by bitter infighting.
HOPE AND DESPAIR
Unironically compared to the legendary Welsh figure the Son of Destiny, Adam Price has led the Party of Wales since 2018. He is a magnetic orator and phrasemaker. However, he also has the knack for making the simple appear complicated and is politically inconsistent.
The goodwill built up when he was absent from Welsh politics at Harvard University, which continued after he succeeded the disastrous Leanne Wood as Plaid leader, has evaporated since 2021.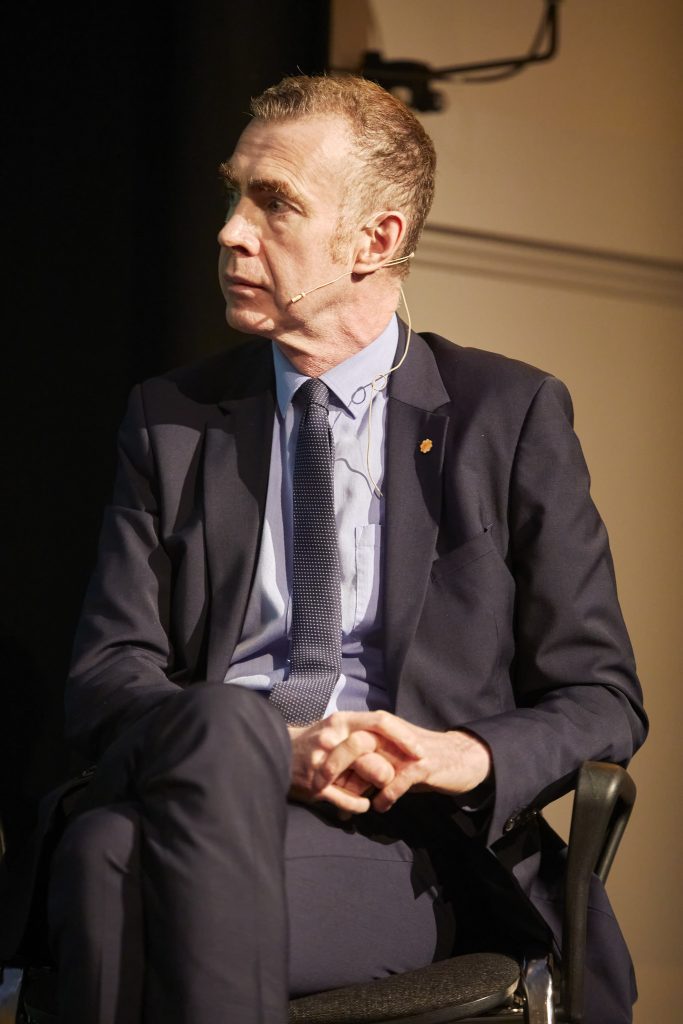 Despite some stirring public appearances and speeches from Mr Price, Plaid made no gains in that year's Welsh Parliamentary election. He also faced ridicule after categorically ruling out working with Labour only to enter into a Cooperation Agreement months after the election.
In a speech to Plaid Cymru's Spring Conference, Mr Price conceded that Plaid could not form a Welsh Government alone. He painted a picture of the Party as the perpetual junior partner to a Labour administration. While that acknowledges electoral reality, it went down like a bucket of cold sick with the faithful.

In reality, Plaid kidded itself about its electoral chances. Mr Price's leadership could never live up to the hype and expectations surrounding him.
"The most gifted Welsh politician of his generation" could not make headway and has not extended Plaid's political footprint.
His failure was magnified by the fleeting success of the Yes Cymru movement, which initially attracted support from many unconnected with Plaid Cymru. Failing to convert support for independence into Plaid votes haunts Plaid.
If it couldn't break through on the back of a successful campaign, at least before Yes Cymru vanished into its belly button, questions arose about whether it ever could.
A BROKEN PARTY
Behind all of the public woe, Plaid's internal machine runs like clockwork only to the extent that it goes "cuckoo" regularly.
At the dysfunctional system's heart lies the Party's National Executive Committee. For all her failures as Plaid's Leader, Leanne Wood engaged with those pursuing grievance politics and pulled them into the Plaid fold. Those members have little in common with traditional Plaid members or voters, whom they regard as "dinosaurs". Like the Militant Tendency in the 70s and 80s in Labour or the ERG in the Westminster Conservative Party after 2016, they exercise power out of all proportion to their numbers or wider support.
Many Plaid loyalists hope that, if Nerys Evans's recommendations become a reality, Plaid's internal structures will reduce faction fighting. In the headlines made by Nerys Evans's report, the detail about the extent of the NEC's dysfunctionality and lack of accountability has largely been ignored. However, the implied criticisms of its role in Plaid Cymru are damning.
One thing Ms Wood's supporters cannot get around is arithmetic. As the Party depends on one member-one vote to elect its leaders and most votes come from Plaid's rural heartlands, the chances of a Wood-approved candidate becoming its Leader are vanishingly small.
THE NEXT LEADER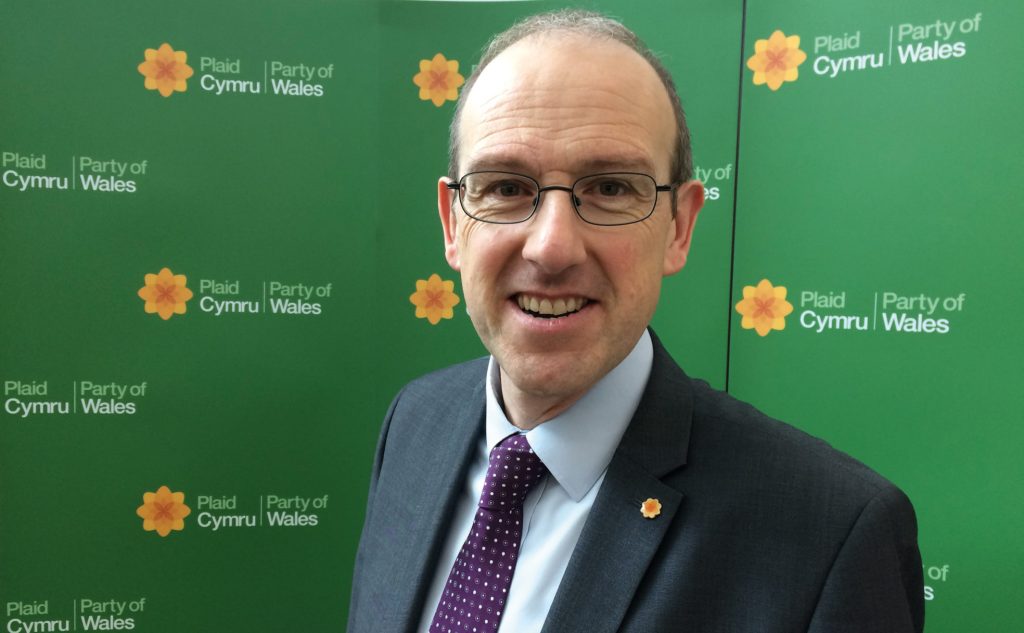 Llyr Huws Gruffydd is a safe pair of hands but will not succeed Adam Price long-term. The Herald understands that by taking the position of Interim Leader, Mr Gruffydd has ruled himself out of a future leadership contest.
That means the field of potential successors boils down to one of Plaid's other ten Senedd members.
Sian Gwenllian is superficially best placed. However, her role in the complaints process involving Rhys ab Owen MS could cause public embarrassment for the Party.
Rhun ap Iorwerth, who finished second ahead of Leanne Wood in 2018, is the strongest contender with a good media profile. However, he will contest the Ynys Mon seat at the next General Election and – unless he changes his mind – he is a non-starter option.
That leaves eight: Cefin Campbell, Sioned Williams, Peredur Owen Griffiths, Delyth Jewell, Mabon ap Gwynfor, Heledd Fychan, Luke Fletcher, and the Llywydd, Elin Jones.
They are all first-term members, excluding Elin Jones and Delyth Jewell (who became a regional member in 2019 after Steffan Lewis's death).
That might insulate them from controversies over the Party's past. However, they still face working with an NEC dominated by Leanne Wood's associates. Which of them is ready and willing to accept a poisoned chalice – especially given the size of the reorganisation project Nerys Evans's report recommends – is open to question.