THE COUNTDOWN is on for the arrival of New Quay RNLI's new Shannon class all-weather lifeboat, the Roy Barker V, which is due to arrive on Sunday 25th June.
Over the past few weeks New Quay RNLI crew have been training on the new SLRS (Shannon Lifeboat Recovery System), the innovative tractor and trailer equipment, on New Quay beach, and the volunteer Coxswains and Mechanics have been to the RNLI College in Poole to train on the new lifeboat.
To bring the new lifeboat home to New Quay, five crew members will make the journey to the RNLI Headquarters in Poole, where the new lifeboat was built, and commence a week's passage by sea back to New Quay.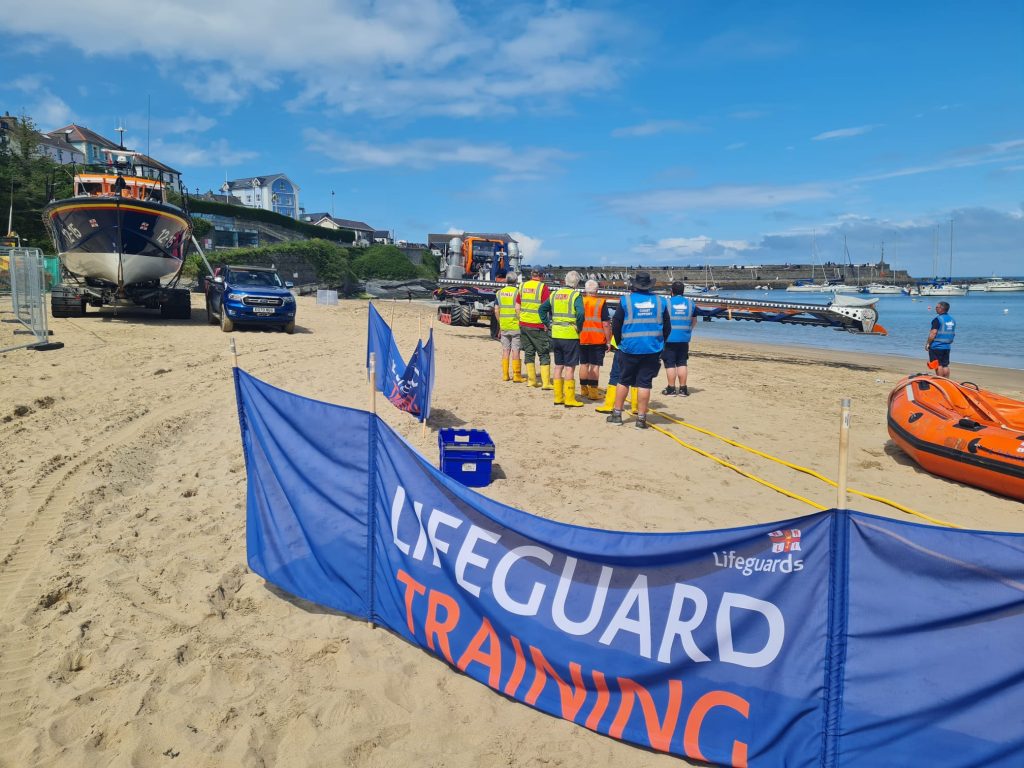 Roger Couch, New Quay RNLI's Lifeboat Operations Manager said, "This June sees a very momentous day when New Quay RNLI's new Shannon class all-weather lifeboat, the Roy Barker V, will be arriving at New Quay Lifeboat Station.
"The crew will be on passage for nearly a week, going via Cornwall, Ireland and Pwllheli, before bringing her home to New Quay harbour. The crew onboard will undergo further training and will arrive, weather permitting, at 13.48 (1.48pm) on Sunday 25th June, the hull number of our new lifeboat (13-48).
"This day marks the start of a rigorous training period with several weeks of familiarisation and consolidation for the crew before the new lifeboat is ready for service in a few months' time.
"On Monday 5th June we will also welcome a relief Shannon class lifeboat for a week's intensive launch and recovery training. It is going to be an extremely busy time for our volunteer crew and we want to thank everyone for their support."
To celebrate the arrival of the new lifeboat, the whole community is coming together and holding a Party on the Pier. Lis Singer, New Quay RNLI Fundraising Appeal Manager said, "We are all very excited to be part of this historic day. Our Mersey class lifeboat has served Cardigan Bay very well in the last 31 years and now we move into the future with the Shannon class lifeboat.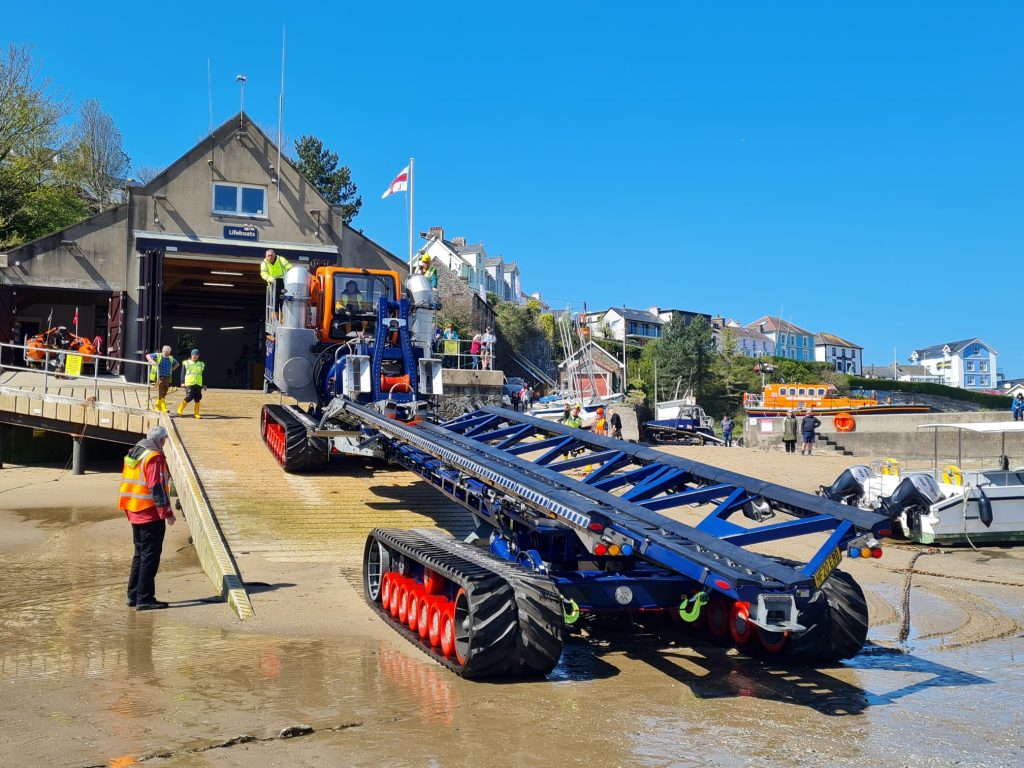 "The Party on the Pier will begin at midday on Sunday 25th June and all are welcome. There will be live music and refreshments available at New Quay Yacht Club, so do bring picnics and set up ready to see the arrival of the new lifeboat.
"We would like to thank everyone who has donated to the fundraising appeal, and also New Quay Yacht Club, New Quay and Aberaeron Town Councils, and local businesses for their support. See you on Sunday 25th June for a day of celebration."
If you would like to donate to the appeal you can go online at www.rnli.org/NewQuayAppeal to help raise £105,600 to pay for crew training and transportation costs for our new Shannon class lifeboat.