DYFED-POWYS Police have recently come under fire for allegedly recording non-existent crimes.
67-year-old Steve Mantle of Port Lion, near Llangwm, reached out to the Herald with concerns about Dyfed-Powys Police.
After seeing a previous Herald article, Mr Mantle shared his own difficulties with the police force and a blemish on his criminal record despite never being charged with any offence.
Approximately two years ago, a familial dispute over money led to a complaint being made against Mr Mantle.
Both parties provided statements to the police and the Police took no further action.
Shortly after, Mr Mantle was told his firearm licence was being revoked due to his supposed criminal record.
He had the firearm licence in place so he could use a flare gun, if needed, on his sailing boat whilst at deeper sea levels.
The incident on his criminal record appeared five days after the initial report to Dyfed-Powys Police over which the force took no action.
All the official record states is "crime created".
Mr Mantle attempted to find out what the crime is, as he has never been charged and has no criminal convictions.
He has written to the chief constable, Independent Office for Police Conduct (IOPC) and the Office of the Police and Crime Commissioner (OPCC).
He claims he has either received no reply or been told that they are unable to investigate the incident.
Additionally, Mr Mantle has appealed the loss of his firearm licence, however due to the fact that this charge is on his file, he has lost his appeal.
Mr Mantle states he has been fighting this matter and tried to get clarification as to what he has been charged with for over two years and nobody within the police force or the governing bodies will give him an answer.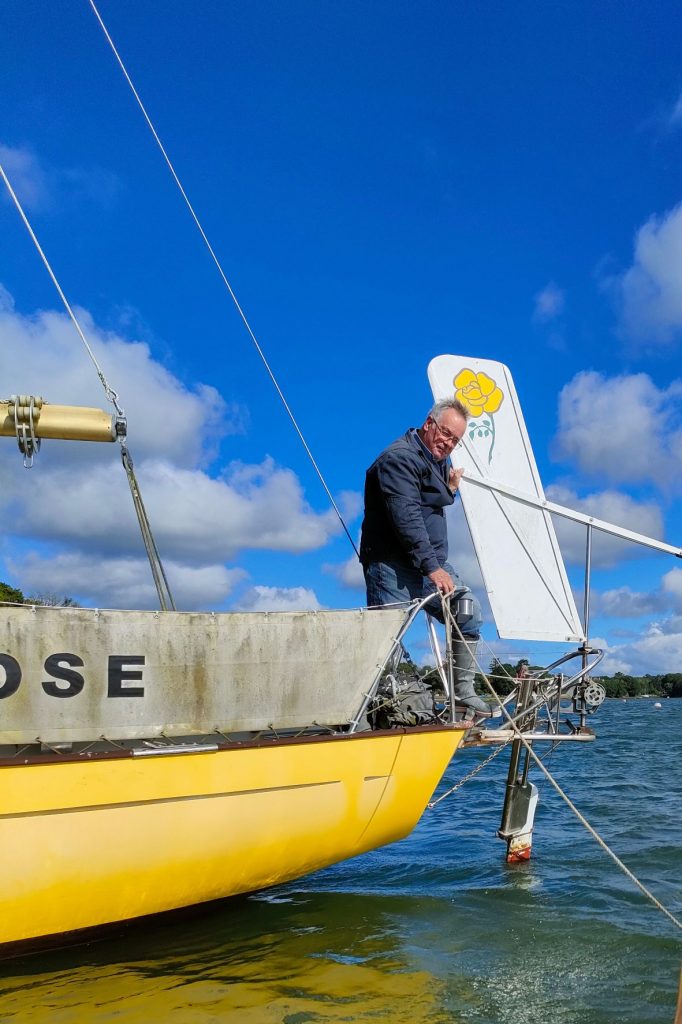 The Herald reached out to Dyfed-Powys Police in the hopes of obtaining some clarification for Mr Mantle.
They responded: "A formal complaint against Police in respect of this matter was received and the review of the complaint under the Police Reform Act 2002 by the Professional Standards Department was concluded and the outcome was formally communicated to the complainant along with their statutory appeal right to the Independent Office for Police Conduct (IOPC). The complainant exercised his appeal right to the IOPC who did not uphold the appeal.
"Following enquiries made after the arrest no further action was taken and the complainant was notified of this decision at the time. This position was also confirmed in the formal written response the complainant received as the outcome to his complaint.
"The review of his Firearms Certificate resulted in his certificate being revoked. This was a risk-based assessment which took account of a number of factors. The complainant exercised his legal right to appeal this decision at a hearing at Swansea Crown Court. The appeal was not upheld by an independent member of the judiciary who would have had full sight and knowledge of all matters relating to the case.
"The complainant is entitled to submit a Subject Access Request to the force asking for a copy of any records held in respect of himself on Dyfed Powys Police systems. A request can be submitted through the force website. He has been notified of this.
"There has been significant correspondence between the complainant and Dyfed-Powys Police and he has received a response to all matters he has raised with the force."
Steve Mantle provided feedback to Dyfed-Powys Police's statement. He said: "The response from D-P police was factually correct, but dishonest and misleading.
"The original incident DID result in a conclusion of No Further Action, (NFA), which I accepted as true at the time.
"But D-P police then proceeded to take further action by creating a fictitious crime to revoke my firearms licence and remove safety equipment from my yacht."
He added that the question as to what crimes were created remains unanswered, and the crimes that were shown to the court are unrecorded elsewhere.
He commented: "Seeing as any criminal record results in the automatic revocation of any firearms licence, there is clear written evidence of a mistrial."
He also says he is at a complete loss to understand why Dyfed-Powys Police are being so coy and secretive on the matter.
Related posts