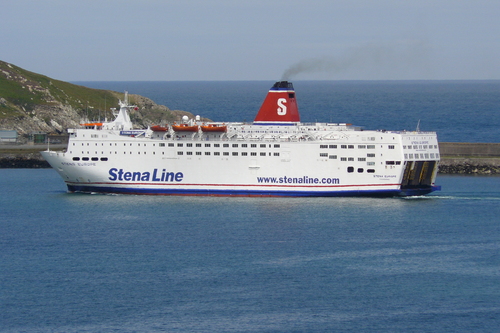 THE FERRY operator Stena Line has confirmed it is looking to cut up to 26 on-shore posts at Holyhead on Anglesey and at Fishguard in Pembrokeshire.
The company says it has begun discussions on 21 jobs in Holyhead, 12 in port handling facilities and nine staff working in finance. Five posts are threatened at Fishguard.
Stena Line says its ferry services will not be affected by the proposed cuts.
"Our ferry operations have been losing money for a number of years which is clearly not a sustainable position," said a spokesperson for Stena Line on Wednesday.
"Following a comprehensive review of our European operations, we have identified a number of areas in which we need to become more efficient and reduce our costs.

"This decision is a necessary one for the long term future of Stena Line and we do not expect service levels to be impacted by the proposed changes."
Stena Line runs two ferries between Holyhead and Dublin – the Stena Adventurer and Stena Nordic.
It also runs a fast-ferry service to Dun Laoghaire, reduced to summer operation only in 2012.
The Fishguard-Rosslare route is served by the Stena Europe ferry, while a fast-ferry crossing was axed in 2011. The company said the exact number of job losses at the two ports would be determined following talks with staff.