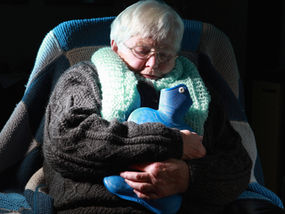 A SHOCKING 3,000 of the poorest pensioners in Pembrokeshire's may be living in unnecessary poverty, says older people's charity, Independent Age.
Up to 38% of pensioners – around 1.6m nationwide – are failing to claim Pension Credit, an important basic benefit that is intended to top-up the pensions of the poorest to at least £145.40 a week.
Independent Age has launched a free 'Wise Guide' book to help Pembrokeshire's poorest pensioners put more cash in their pockets. These are available free and can be ordered over the phone on 0845 262 1863 and online at http://www.independentage.org/advice/order-your-wise-guides/.
Victoria Richards, Head of Advice and Support at Independent Age, said, "With rising prices a huge source of anxiety to many pensioners, Pension Credit really can make all the difference to those in later life. In some cases, it can also passport pensioners to other benefits such as council tax and housing benefit.
''And when claimed with Attendance Allowance, it can almost double some people's incomes. But it does have to be claimed – and our new Wise Guide shows you how."
The Wise Guide is the first in a series of easy-to-read books, packed with essential information for the over-65s. It covers issues ranging from income and finance to getting help at home, health and fitness and even information for carers – making it a vital resource for pensioners, whatever their income, and also for concerned family members.
Independent Age's Wise Guides are free and can be ordered online athttp://www.independentage.org/advice/order-your-wise-guides/ and over the phone on 0845 262 1863.