CHANGES to the make up of Anglesey county council's executive has seen the deputy leader role becoming a "job-share". The biggest amendment will see Cllr Carwyn Elias Jones step down from his deputy leader role, he is now responsible for corporate and customer experience.
The deputy leader role will now be split between Cllr Robin Williams and Cllr Ieuan Williams. At a meeting on Thursday, March 9, the council had approved a plan to amend its constitution to allow job sharing on the executive.
The island's council leader Cllr Llinos Medi confirmed the shake-up on Friday. Plaid Cymru Cllr Robin Williams will now be deputy leader and portfolio holder for finance, whilst Independent Ieuan Williams will be deputy leader and responsible for education and Welsh language.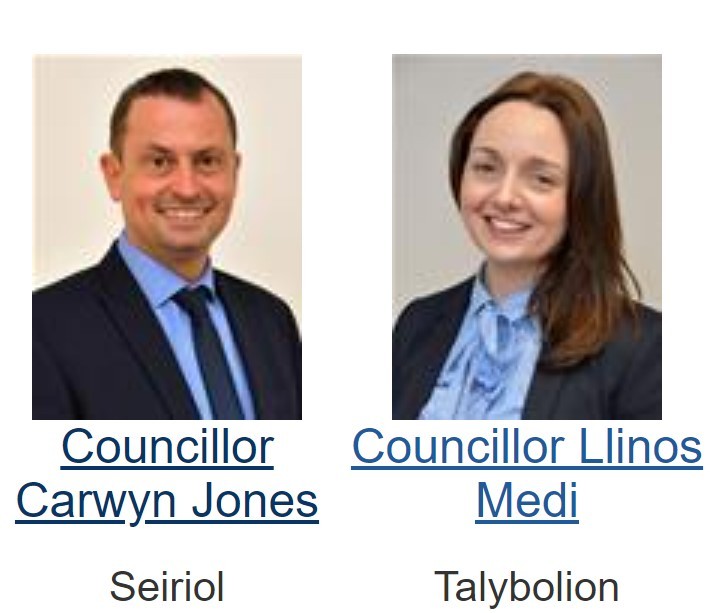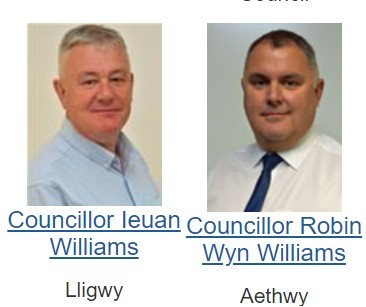 Cllr Medi continues as leader and now holds the economic development portfolio.
The changes follow the death of Cllr Alun Mummery who had responsibility for housing. This portfolio is now added to Cllr Gary Pritchard's responsibility. Cllr Pritchard was already an executive committee member holding the portfolio for Children and Youth Services
Cllr Neville Evans also joins the executive committee, taking responsibility for Leisure, Tourism and Maritime. Cllr Alun Roberts will add Community Safety to his Adults Services portfolio, Cllr Dafydd Rhys Thomas, Highways, Property and Waste, Cllr Nicola Roberts, Planning, Public Protection and Climate Change.
A spokesperson for Anglesey County Council said "As you can appreciate, this is a political decision made by Cllr Llinos Medi as Council Leader."

Cllr Medi said: "We have made changes to the executive group following the sad death of former Councillor, Alun Mummery bringing Councillor Neville Evans of the Crigyll Ward on to the Executive Committee. Councillor Carwyn Elias Jones has stepped down from the deputy leader's role for personal reasons.
"I have taken advantage of the Local Government and Elections Act (Wales) 2021 which now allows for job sharing within the Executive Committee by appointing Councillors Robin Williams and Ieuan Williams as my deputies.
The statement on Plaid Cymru's Facebook page also stated that Cllr Jones had "stood down due to personal reasons.". He remained  on the executive committee as portfolio holder for corporate and customer experience.
Cllr Carwyn Jones was contacted for a comment.
The Facebook page had also noted that Sonia Williams had been elected as Plaid Cymru's candidate in the Aethwy ward in Anglesey County Council's forthcoming by election.
The candates, for the March 30 by-election, to fill Councillor Mummery's vacant seat, were announced last week.
Other candidates include Steven Jake Green, of Menai Bridge, Anglesey for the Welsh Conservative Party, Sarah May Jackson, Anglesey, for the Welsh Liberal Democrats, Karl Richard Jones, Tyn Y Gongl, Anglesey, for Welsh Labour.