Chambers Wales South East, South West and Mid hosted an international trade exhibition and dinner to enable Welsh businesses to thrive on the global stage.

The 'Wales to the World' event was held in association with the British Chambers of Commerce, Welsh Government and Moneycorp at Cardiff's City Hall, with 87 attendees and three keynote speakers: David TC Davies, Andrew Gwatkin and Shevaun Haviland.
In his first official engagement in post, David TC Davies, the new Secretary of State for Wales, discussed the need to increase the pace of trade across the world and his belief that businesses in Wales are competitive globally.
Andrew Gwatkin, Director of International Relations and Trade for the Welsh Government, commented on the need to emphasise Wales' opportunities in the world and develop international trade at SME level, as well as sharing how the Welsh Government are supporting businesses.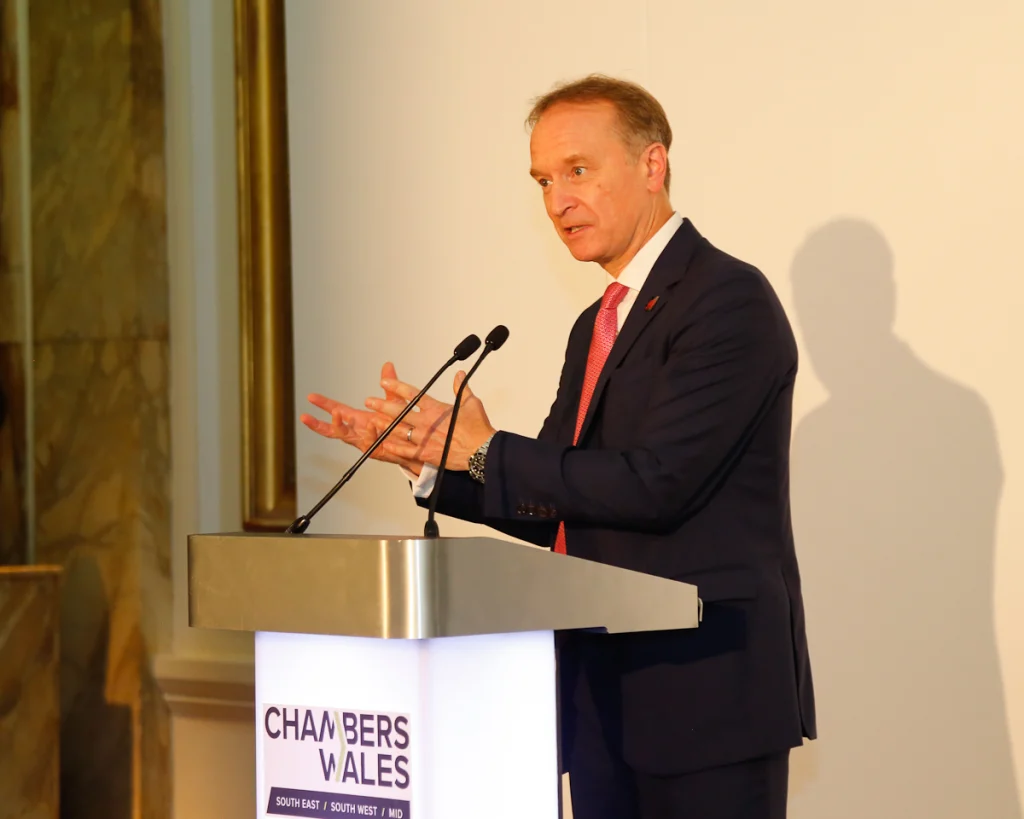 Shevaun Haviland, Director General of the British Chambers of Commerce (BCC), spoke of the Chamber's global business network, how the BCC and local Chambers are helping through end-to-end support and the role they hold in leveraging the work done by governments.
The event was held in the lead up to international trade week (October 31 – November 4) and, in addition to the dinner, featured opportunities to engage with exhibitors including Business Wales, Centurion VAT, DIT Wales, Iungo and United Worldwide Logistics among others. The exhibition also featured an exclusive breakout knowledge sharing session, focusing on customs changes, access to markets and the support that is available for businesses to enable trade.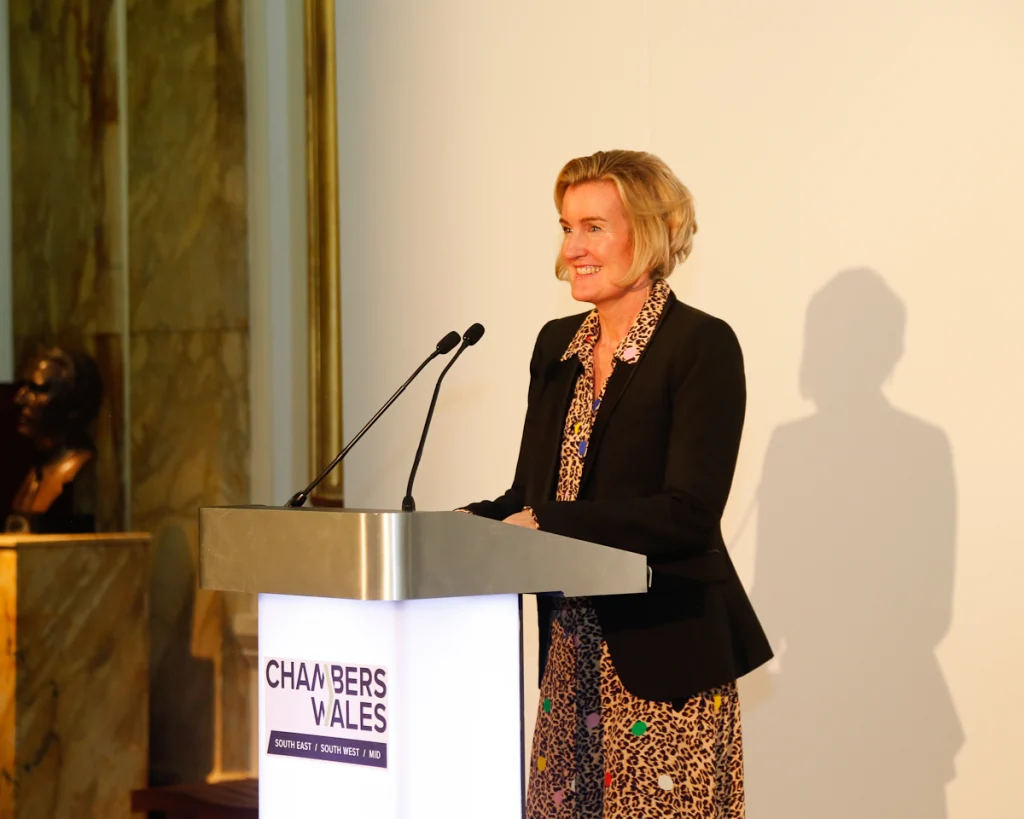 Drew Flowers, Director of Trade at Chambers Wales South East, South West and Mid, said: "We want businesses in Wales to grow and trade across the world, with a clear understanding and confidence of how to do that effectively.
"That is why we brought in a range of expert speakers and leading organisations to ensure attendees enjoyed an event full of quality knowledge, resources and connections, so Welsh businesses can feel supported when trading.
"There was a real air of positivity at the event with businesses and speakers excited for the future and supportive of the prospects and trading potential for businesses in Wales."

Chambers Wales South East, South West and Mid promotes, connects, supports and inform businesses across Wales and the world.
Chambers Wales South East, South West and Mid are proud to represent and help businesses to grow throughout the counties of: Blaenau Gwent, Bridgend, Caerphilly, Cardiff, Carmarthenshire, Ceredigion, Merthyr Tydfil, Monmouthshire, Neath Port Talbot, Newport, Pembrokeshire, Powys, Rhondda Cynon Taf, Swansea, Torfaen and Vale of Glamorgan.
Chambers Wales South East, South West and Mid is part of the global business network of over 60 accredited Chambers of Commerce.
You can find more information here about Chambers here: https://cw-seswm.com/