A Caernarfon nursery has raised more than £2,000 for the Wales Air Ambulance.
Children, staff and parents of Plant Parciau Nursery, in Griffiths Crossing, took part in a series of sponsored walks and fun days in aid of the lifesaving charity.
The children, who are aged between six months and five-years-old, completed 20 walks in 20 days by walking around the farm which is within the nursery grounds. They also dressed up in different fancy dress costumes ranging from Disney characters to superheroes.
The nursery, which has 96 children on its books, donated £2,033 to the Wales Air Ambulance over the summer. In five years, Plant Parciau has raised nearly £10,000 for the Charity.
Sheila Jones, Nursery Assistant at Plant Parciau Nursery, emphasised that the Wales Air Ambulance is a charity close to their hearts.
She said: "The Wales Air Ambulance does fantastic work all over Wales. We never know when we are going to need the service and it is important that we keep raising money to support it.
"We also have a personal reason to support the Wales Air Ambulance here at Plant Parciau. Two children who used to come to us but then left to go to school, needed the air ambulance.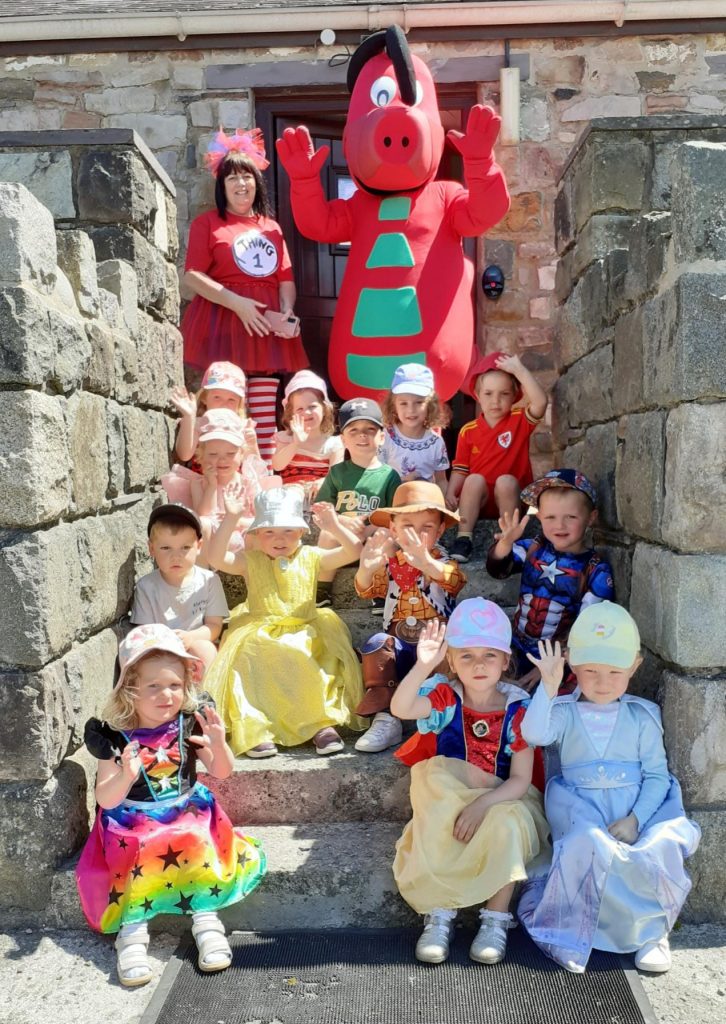 Everyone knows how important the Charity is and parents are always very generous and supportive in giving us donations to help us continue with our fundraising.
"We are not far from hitting our target of £10,000 and although we would have liked to get to it this year, we are planning more activities in the near future to make sure we get it next year."
The Wales Air Ambulance service needs to raise £8 million every year to keep its helicopters in the air and rapid response vehicles on the road.
It provides vital 24/7 emergency air cover for those who face life-threatening illness or injuries.
The Charity offers advanced critical care across Wales. It is delivered via a unique Third Sector and Public Sector partnership between the Wales Air Ambulance Charity and the Emergency Medical Retrieval and Transfer Service (EMRTS Cymru).
As a result, the service is consultant-led and is known as a 'flying emergency department', taking hospital-standard treatments to the patient at the scene of an incident. This includes the ability to administer anaesthesia, deliver blood transfusions and conduct minor operations, all at the scene of an incident.
Alwyn Jones, Community Fundraiser for Wales Air Ambulance, said: "This is an outstanding
achievement by the staff, children and the families connected to the Plant Parciau Nursery.
Once again, this year, it has succeeded in raising over £2,000 for the fourth year running. They were hoping to have broken the £10,000 barrier in that time but missed out by a few hundred pounds, but it is still excellent work and will help our Charity tremendously.
"The support and fundraising by Plant Parciau for the Wales Air Ambulance Charity over the years has been immense and for this I thank them wholeheartedly. Well done to you all!"