DENBIGH Town's ten year plan to reach the top of Welsh football is on course after they topped the Ardal North West League on the day that mattered most – the last of the season.
Two goals in three first-half minutes from Matthew Worrall and Dewi Parry-Jones delivered the title and promotion to the Cymru North Division with a 2-0 win at Rhostyllen and the club are already planning for next season's campaign.
Delighted chairman Shon Powell, director of main sponsors Lock Stock Self Storage, said: "It's been a long, hard journey but if you're going to be top of the league for one day then it's best if it's the last day of the season and that's what we've done.
"If you'd asked me at Christmas if we'd do it I'd have thought that we'd finish third behind Rhyl and Bangor 1876 but we brought in some great signings and it made the difference and today proved how good we are.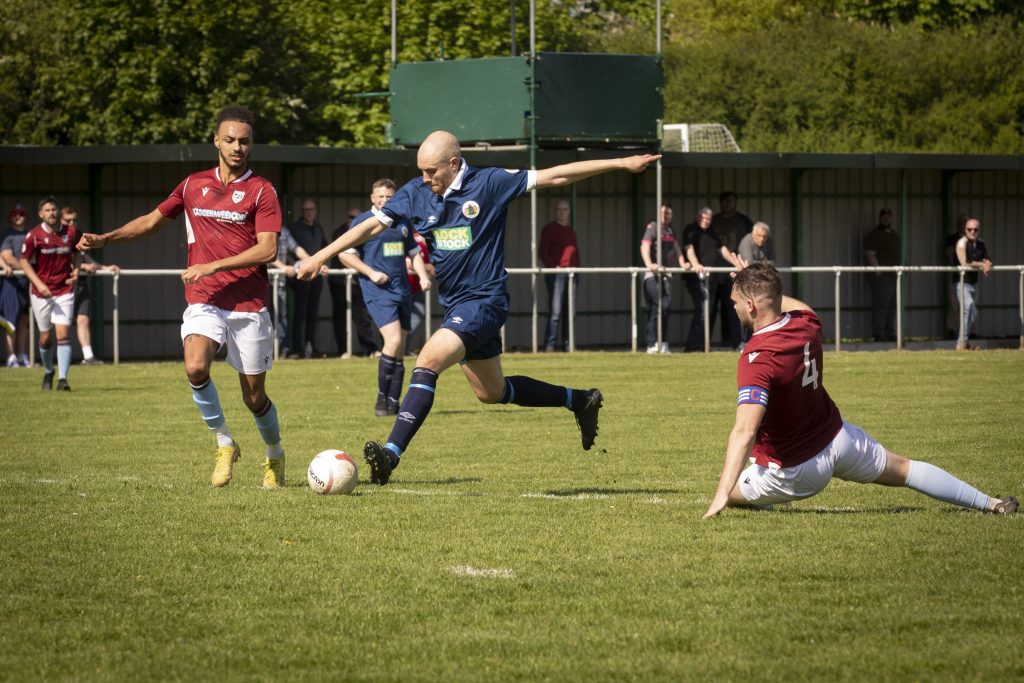 "I'm just really pleased and we've already been planning for next season because we know we need more signings for the step up but we're working on that and looking forward to it."
Powell has overseen a huge investment in the club's Central Park ground including £230,000 on a new pitch as well as floodlights, secure perimeter fencing, a 475-seat main stand and a new clubhouse.
Three years ago he announced a ten-year plan to reach the top tier of the Welsh football pyramid, the Cymru Premier League, and Saturday's win puts them on course for that.
Manager Dewi Llion has plotted the success and he said: "This is the first time this season we've been top and to do it on the final day is quite something.
"We've always had a plan. We try and manipulate teams and the plan has worked.
"This group of players could sustain us in the Cymru North but we want to achieve things and we've already started planning for next season.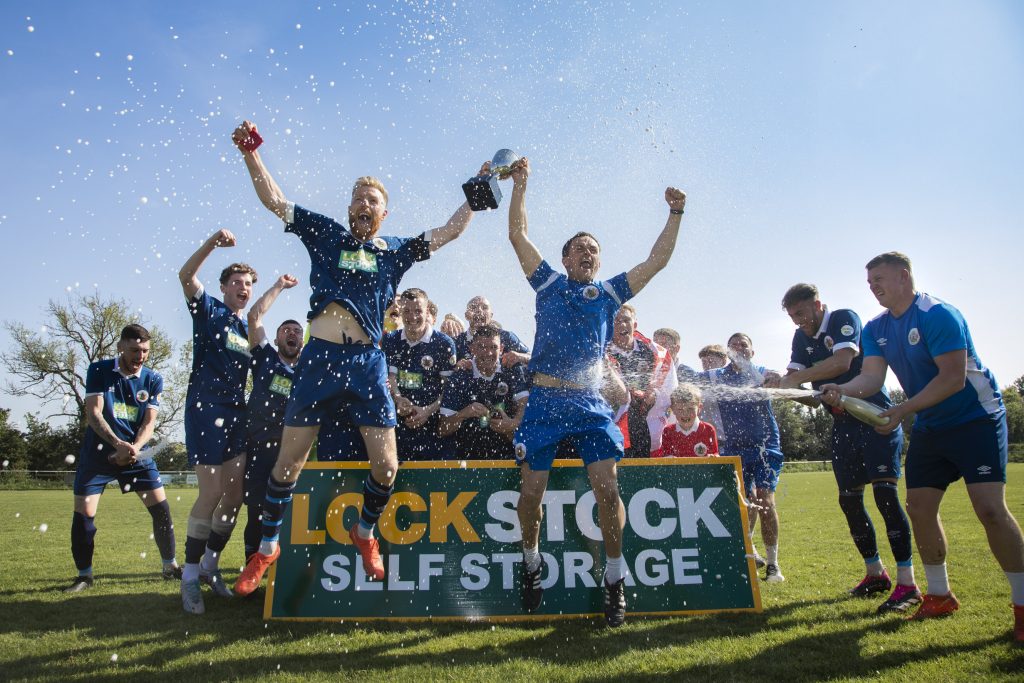 "Today the early goals settled us and although they could have scored two or three themselves, Azzie (Aaron Jones) in goal has made a couple of important saves.
"There has been good investment in the club and as chairman Shon has been unbelievable. You can just ring him with any issue or problem and he finds a solution."
One of the key New Year signings, striker Matthew Worrall, from Llay, scored the vital opening goal after 16 minutes when Rhostyllen failed to clear a Nathan Brown corner and he said: "Their keeper has just punched it up in the air and I've hit it on the half-volley.
"When I came in January we were sixth or seventh but I knew we could get to here.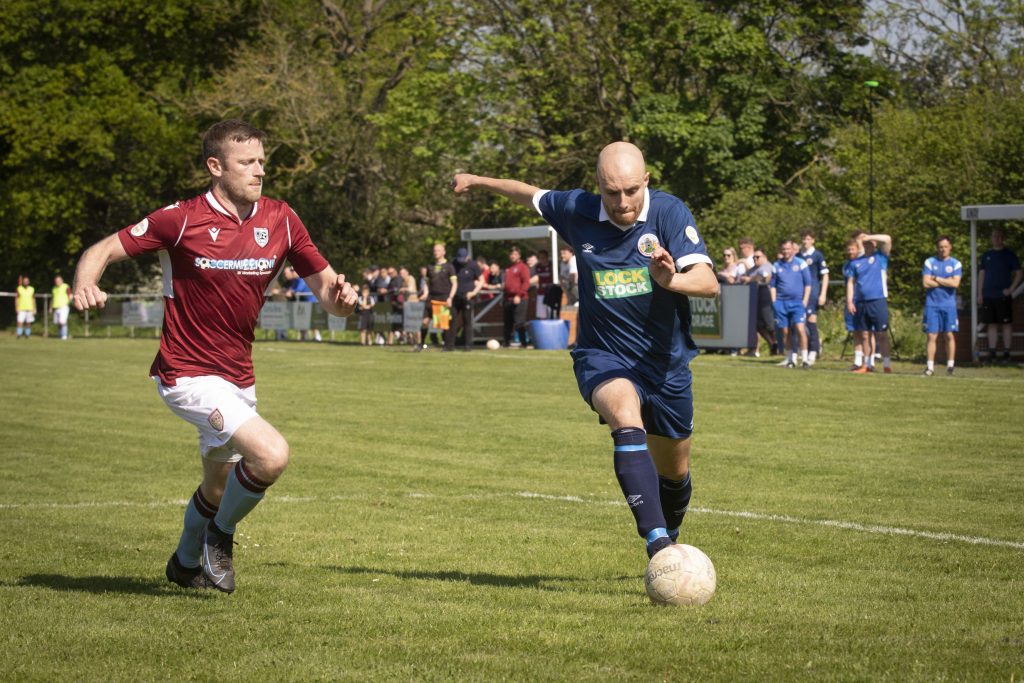 "I played for Denbigh in 2016 and 2017 and when Dewi asked me to come back I jumped at the chance. I love the club and the fans are brilliant.
"We went on a fantastic run and when we slipped up against Llay we've bounced straight back.
"Today wasn't a great performance, not even close, but we've got the win we needed and we're champions."
Skipper Paul Fleming, from St Asaph, drenched in champagne and hugging his children, said: "It wasn't great today but we've done enough and whenever we've had setbacks we've bounced back.
"When we lost to Llay we knew we had to regroup and we have bounced back and the last game of the season is the only time you need to be top of the league.
"Our fans have been like a 12th man for us. They've been special and we've won it for them and this is where the club should be."