The OWNERS of a Denbighshire farm are hoping to capitalise on people wanting to "work from home" in stunning locations.
The rise of so-called "work action" breaks has spurred the applicants, named as Mr and Mrs Roberts, to submit a plan to Denbighshire Council to build glamping pods.
The landowners are seeking permission for a change of use for the glamping site at grassland at Parc Farm on the outskirts of the village of Bontuchel.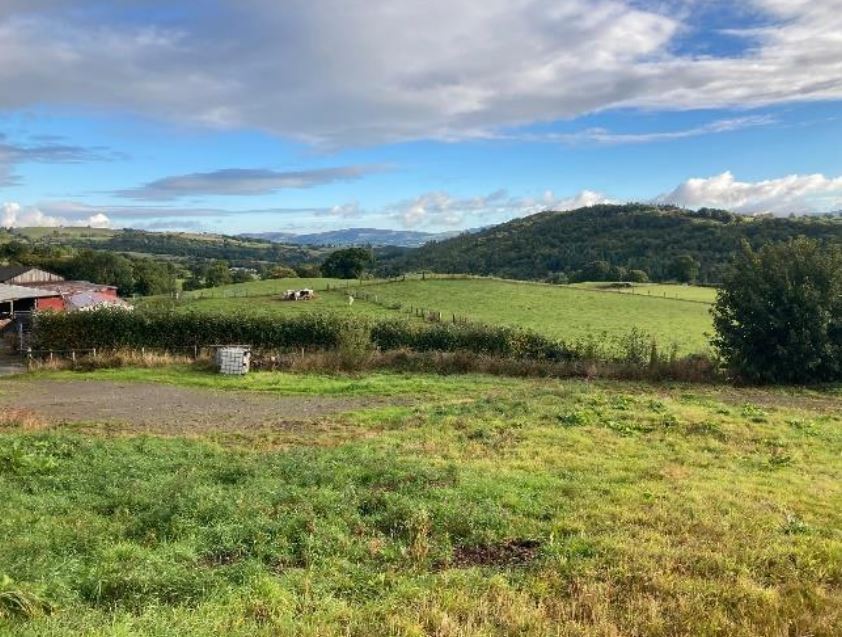 The family-run farm near Ruthin has been a working farm since 1943, but the owners now want to diversify and build four fully self-contained holiday pods.
In the application's supporting information, the couple state that they hope the secluded spot will tempt professional people wanting to "work from home" in a beautiful location.
The applicants also hope to draw those who enjoy countryside hikes, horse riding, and cycling to the site – if it gets the go-ahead.
"The proposal is to offer glamping accommodation to young professionals, active retirees, and people with keen interests in walking, hiking, cycling, and nature," Mr and Mrs Roberts said in the application.
"Additionally, following the changes in working practices, because of the Covid-19 period, more and more professionals are looking to take short 'work action' breaks in order to enjoy working from home but away in a beautiful location, to enhance their motivation, productivity, and health and wellbeing.
"Y Parc Farm has a number of nearby public footpaths, which provide easy access for walkers, cyclists, vehicles, and horse riders to the countryside.

"The proposal is limited to four units to ensure that the development is not too obtrusive and is secluded."
Mr and Mrs Roberts also said they need to factor in increasingly occurrent extreme weather events, adding that a glamping site would help make the farm more financially secure by diversifying income.
The site is in a picturesque location, surrounded by many tourist attractions, the application added.
The applicants also said the glamping units will be individually designed and handmade by a local manufacturer.
"Considerable thought has been given to the siting of each unit to ensure that each has a unique perspective, access, and privacy whilst enjoying the surrounding countryside," they added.
"The site would provide a superb location for easy access to the coastal towns where guests can visit beaches, hills, mountains, valleys, historic towns, and rural villages in Denbighshire which will enable visitors to experience the wonderful warm Welsh culture, events, and experiences."
If agreed, the glamping site will be open 365 days a year.
The application will likely be debated at a future Denbighshire planning committee meeting.