A FLINTSHIRE pupil has won a top science prize thanks to his dedication to his studies in STEM, resulting in outstanding A-level results.
Oliver Cheatle, 18, won the annual Synthite science award for his hard work across his subjects and subsequent star-studded results while studying at the Alun School.
Sponsored by the Mold-based chemical firm, the prize goes to a student who has demonstrated exceptional effort in science in the previous academic year.
Oliver was awarded four A* grades for his studies in chemistry, physics, mathematics, and further maths and has since accepted a place at Durham University for a three-year course in mathematics.
Looking back at his education, the former Ysgol Bryn Coch pupil attributed his impressive results to a long-standing passion for maths, which strengthened his interest in the sciences during his sixth form studies. 
Oliver said: "It was such a shock on results day to achieve the grades and find out all the hard work had paid off to secure my place at Durham.
"Maths has been my favourite lesson for as long as I can remember, going all the way back to primary school, and studying it alongside physics at A-level really increased my interest in both subjects, as I could see how the skills learnt, can be applied practically.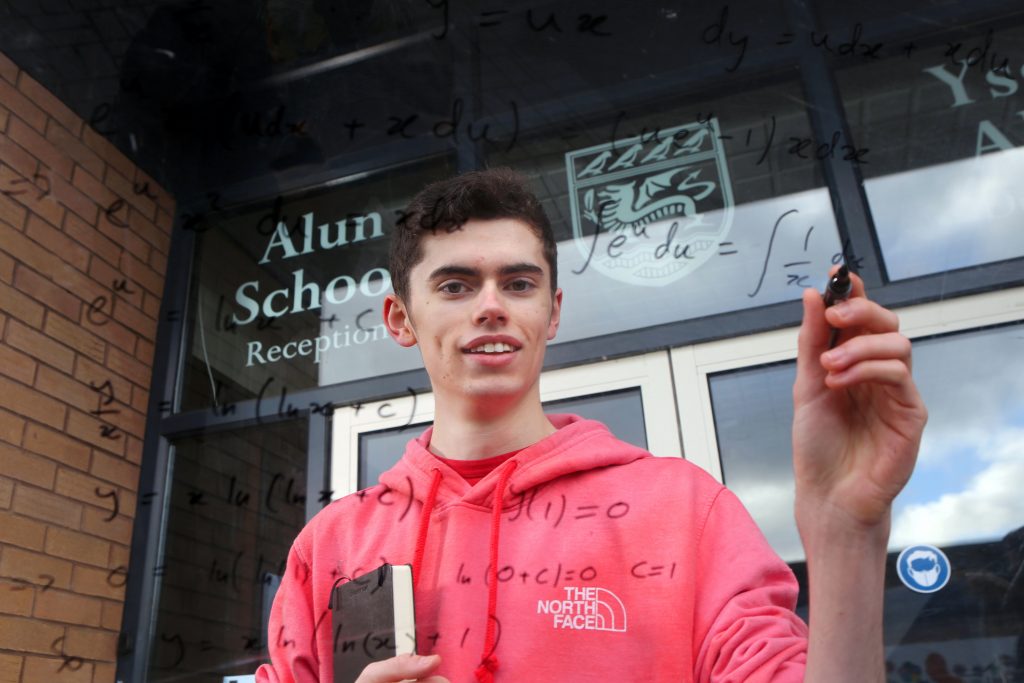 "During my first term at Durham, I've started to specialise in aspects of the degree which I like the most, such as probability and statistics, building on my knowledge from A-levels that these skills can feed into other fields, including back into science."
Dr Tim Erasmus, head of science at the Alun School, said: "It's brilliant to see hardworking students like Oliver finish sixth form with such brilliant grades and take strides to further their skills in STEM subjects.
"The prize has a long-standing legacy at the school, especially as its winners achieve great things after leaving, inspiring future pupils to go on to do the same."
Sana Niazi, director and commercial manager at Synthite, said: "Oliver is a prime example of a determined and talented student, and it's a pleasure to reward his hard work with this prize.
"The team at Synthite wishes Oliver the best in his further studies and career, and we look forward to seeing the award continue to open students' eyes to exciting and successful careers in STEM."
Synthite has operated from Alyn Works, Denbigh Road, Mold, since the 1950s. It employs 120 people.