PLANS have been unveiled for a brand new building to host the Connah's Quay Sea Cadets.
Flintshire Council has received an application to build a new sea cadets headquarters at land on Dock Road in the town that fits in with its surroundings close to the River Dee.
According to Ainsley Gommon architects acting on behalf of the cadets, the planned new building will provide space for cadets to receive training and learn life skills under the supervision of staff and officers representing the movement as well as other community groups and organisations.
The area earmarked for the development, which will include 15 parking spaces, is currently made up of brownfield scrub land, accessed from Dock Road which passes through the industrial estate from the High Street and forms the spine of Connah's Quay.
Plans include teaching and activity spaces, storage, a main deck, office space, galley, showers and toilets. The building is to be flexibly designed to offer facilities for other users and community groups requiring would be well placed to serve Connahs Quay with its transport links and local amenities.

The design and access statement submitted with the application says: "The building's slim footprint will divide the site in two, with parking to the east and a parade ground to the west. This will provide a safe and secure space for cadets to complete outdoor tasks and a focal point with raised deck created in the parade ground for official ceremonies with a mast to fly Royal Navy ensigns.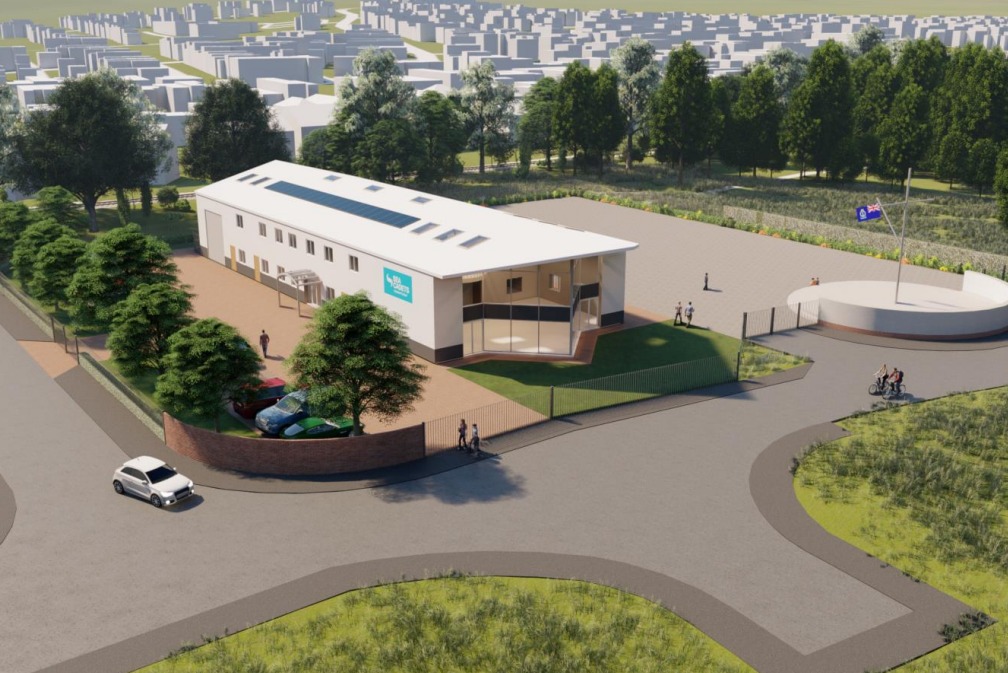 "An external hard landscaped parade ground will allow for exercise and drills and a carpark will be created to allow for on site parking.
"A railing fence will surround the entire site to create a safe and defensible space for the headquarters to occupy.
"The proposed building is arranged to maximize natural sun gain while taking advantage of the site's location and the views looking out towards the Dee Estuary. The proposed scheme will provide valuable asset for the Connah's Quay area on a vacant brownfield site, on the bank of the River Dee.
"Community engagement will ensure the development responds to the needs of the Sea Cadets and other users within the local community."
Plans for the appearance of the building will see the walls finished in metal cladding similar to other industrial buildings along Dock Road but with a large glazed wall looking out over the River Dee.
The glazed windows and over-hanging triangular roof imitates the prow of a ship pointing out towards the Dee Estuary. The building would be two-storey in height with a pitched roof above.
Flintshire Council's planning committee will make a decision on the proposals at a future date.