Flintshire Council looks set to trial three-weekly bin collections.
The authority's Environment and Economy scrutiny committee looked at a range of possible changes to its Waste Strategy in a bid to meet Welsh Government recycling targets.
Councils need to achieve 70 per cent recycling by 2024-25, which Flintshire was close to hitting in 2019 but there has been a decline since, achieving just 60 per cent in 2021.
A six-figure fine is the penalty for missing the target, and Flintshire Council chiefs have previously been hauled in front of the Welsh Government's Minister for Climate Change Julie James to explain why they have missed the target.
The council's chief officer for Streetscene, Katie Wilby described that as "humiliating" but warned it was on course to happen again – and that the council does not have the budget to cover that level of fine.
Potential options were put to members for reducing residual waste by either changing the capacity of the black bin or by changing the frequency of waste collections.
Buckley Pentrobin Cllr Mike Peers (Ind) queried the proposals.
He said: "This impacts on the people doing it properly. This approach is affecting those doing it right and that's not the way we should be looking at it.
"Council taxpayers pay for a service. I see this as a cost-cutting exercise. People will still be paying for a reduced service."
Cllr Peers referenced Wrexham Council's fortnightly collection of 240 litre bins, with that authority hitting 68 per cent recycling, still short of the Welsh Government target.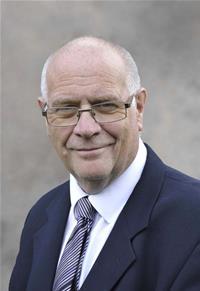 Caergwrle Cllr David Healey (Lab), cabinet member for climate change was critical of how the proposals had been received by the public, claiming the press had not reported the reasons why the authority was facing these decisions.
He described it as an "agonising dilemma" – the possibility of being fined by the Welsh Government for missing targets, despite this having been widely reported and highlighted by the Local Democracy Reporting Service the week before.
Cllr Healey also said it was not fair for the chief officer and cabinet member to be "sitting on the naughty step" with the Welsh Government, laying the finger of blame at residents and calling for more education.
"Although we've tried to educate people, it's clearly not worked", he said.
"But if there are additional resources and additional investment that are going to have to be put in then I think we ought to plump for strategies which try to change people's behaviour.
"Let's face it, at the end of the day it's not the chief officer or the cabinet member who should be sitting on the naughty step in front of the Minister.
"I'm afraid it is our constituents who are failing to recycle. If 50 per cent of what goes into the black bin can be recycled we need to educate people more about that."
Cllr Healey added that 27 per cent of recyclable waste being food that is still edible ending up in the black bin was "morally reprehensible".
He suggested a leaflet about recycling goes out with the council tax bill, which says 'please do not put this leaflet in your black bin' to hammer the point home.
Buckley Bistre West Cllr Dan Rose (Lab) said he would be disgusted if the council was fined by the Welsh Government due to the efforts the authority has already made in trying to reach the targets.
He called for greater engagement with the public to find out why they are not recycling as much, and suggested piloting the three-weekly collection option.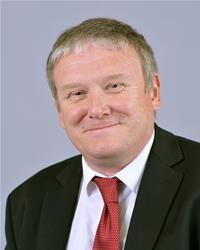 Holywell West Cllr Paul Johnson (Lab) made a reference to long-running American cartoon The Simpsons in a bid to encourage councillors to talk to residents more about the service.
He said: "There is a marvellous episode called The Trash of the Titans, after Homer Simpson becomes the elected Katie Wilby in Springfield because he can't be bothered to get rid of the trash and nor can anyone else.
"He goes and campaigns under a slogan, 'Can't somebody else do it?'
"The point remains that Homer's slogan is one of the things we have to look at as councillors – can someone else do it, and no they can't.
"We think social media and letters get through to people but the reality is they don't.
"As councillors one of the things we can do when walking around is help and advise our residents as to what our services are. That personal touch can make a difference in the long-term of collective responsibility we've got for this."
Mold East Cllr Chris Bithell (Labour) said he was optimistic the county could get back to its previous recycling levels.
"We're dealing with the same population here", he said.
"If they've cooperated in the past, and they have done tremendously and to their credit, I'm sure we can get them on board again in accomplishing our recycling targets.
"We need some urgent publicity now, to let people know what we are facing and what they are facing because it will be their council tax paying for the fines. We need to spell this out to them."
Options put to members to consider going forward were;
Four weekly collections with a 240 litre bin (60 litres/week)
Three weekly collections with 180 litre bin (60 litres/week)
Two weekly collections with a 140 litre bin (70 litres/week)

Or
Four weekly collections with four waste sacks (60 litres/week)
Three weekly collections with three waste sacks (60 litres/week)
Two weekly collections with two waste sacks (60 litres/week)
Members have ultimately opted to suggest to Cabinet to trial a pilot of three weekly collections with a 180 litre bin, and for the garden waste fee to increase by £1 a year, to £33.