A HOLIDAY park near Holywell is seeking to relocate almost 30 touring caravan pitches to an adjacent field on its site to meet growing demand.
Flintshire Council has received an application from the Misty Waters Caravan Park looking to relocate the pitches at the site off the A55 in Lloc, to a neighbouring field.
According to a design and access statement submitted by the business, it is planning to move 29 static caravan pitches it currently has permission for to the recreational field to meet the demand from holiday makers for 'inland' rather than coastal locations.
They claim there has been a boom in demand for this type of location since the pandemic and its lockdowns, and there is a substantial waiting list.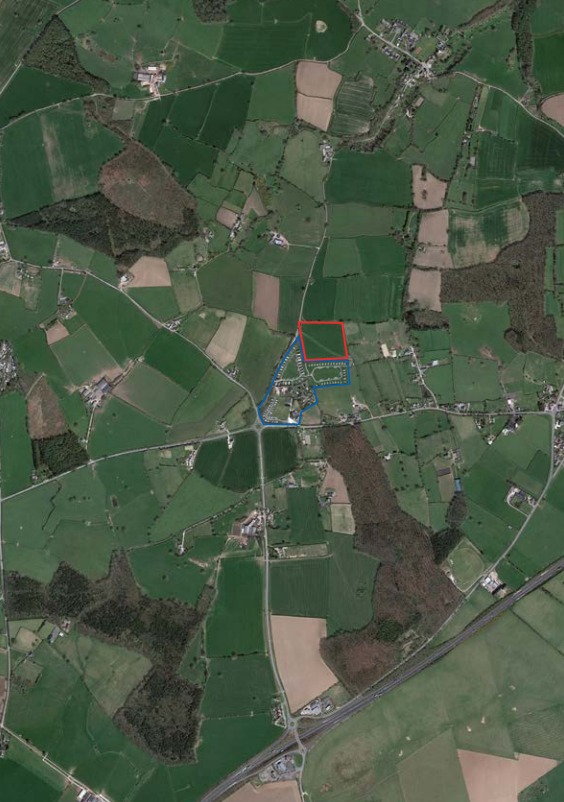 The supporting statement included with the application says: "This current application is to move the said 29 number touring pitches into the adjacent amenity field of an already popular and well established holiday park.
"The current 29 touring caravan pitches have been fully utilised since planning permission was granted.
"Demand for touring pitches is now higher than ever, especially in this post pandemic era, energy crisis and overseas travel chaos. Misty Waters Holiday Park has become a very popular holiday park for holiday homeowners with touring caravans and we have a constant waiting list for visitors."

The applicant makes clear that there will be no form of development as part of the proposal, and no bid to increase the number of caravans permitted.
They say that as there are no amenities on-site such as restaurants and coffee shops, holiday makers will venture out into the local area, further boosting the Flintshire economy.
The statement adds: "We have a substantial waiting list for touring caravan pitches since the COVID-19 pandemic and lockdown restrictions. This is mainly because our holiday homeowners are typically from towns with little green space around them, which was highlighted when they were not able to leave their homes and travel.
"As there are no amenities on park, touring caravan owners and their visitors will support local towns and businesses in Holywell, Jacksons Nurseries, the full range of Caerwys businesses and Afonwen Craft Centre.
"They will also travel further afield to Mold and other Flintshire/Denbighshire/Conwy places of interest.
"We actively promote the local businesses to support them where we can as they are employers offering huge benefits to the local communities in which they are located."
Flintshire Council planners will make a decision on the application at a future date.