OFFERING an entirely different shopping experience to the supermarkets, a whole new generation has been getting to know Flintshire's markets as lockdown begins to ease and people look to support local and independent traders.
Stallholders in Holywell and Mold have reported a rise in customers as restrictions reduce, particularly among younger people.
And with the markets having been a lifeline for many by offering a less busy and more relaxed experience, it is hoped this can continue as the world opens back up and enable traders to flourish.
Ayman Ghosheh, 45, runs The Camel's Hump Lebanese street food stall in the Daniel Owen Square, Mold.
Having had to close his thriving Liverpool restaurant for more than a year, he says being part of the market has been vital in the survival of his business.
"People have adapted to a new way of life – those that didn't go to the markets before have started coming and have realised that local produce is a completely different quality to the supermarkets," he said.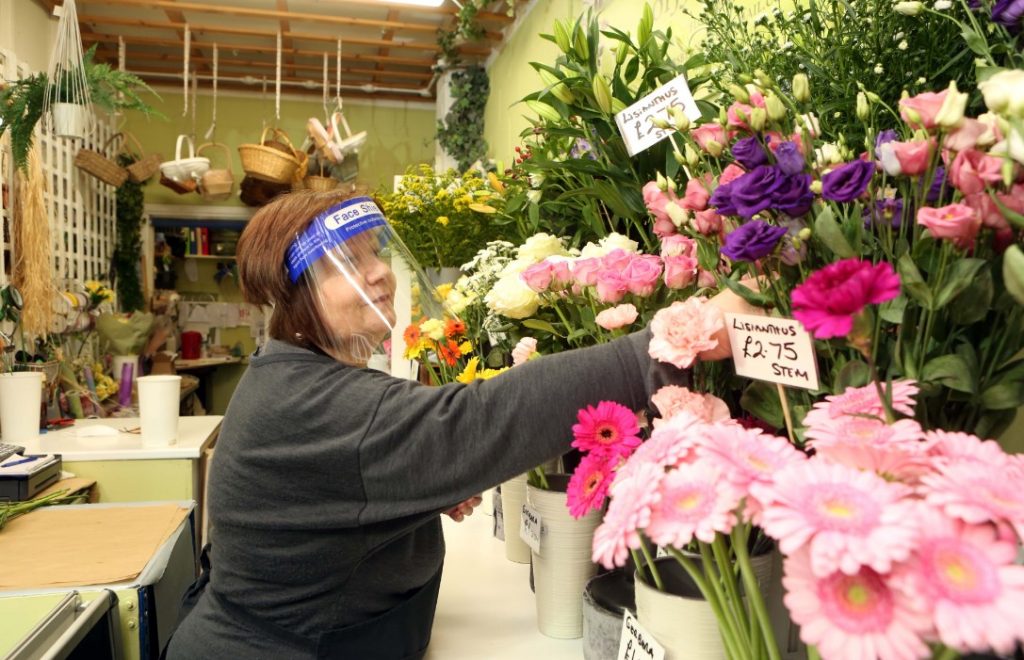 "If I hadn't adapted too, and it wasn't for the markets like here in Mold as well as home deliveries, we wouldn't have survived.
"I buy local produce as much as I can to cook traditional Lebanese baked goods and snacks.
"We're a small business and like the other traders in the market, we really appreciate the customers and are trying to do as much as we can."
Nick White runs Nick's Cheese and Meat stall, on Mold high street on market days. The market has also been key to his business's survival.
"During lockdown, the wholesale side of our business was down, but we kept up with the markets we do here in Mold and a few other places, and I'm so thankful as they've kept us going," he said.
"The number of clients we had initially went down, but now the older folk that we hadn't seen for months and months are coming back as they've had their jabs.
"They used to send their nieces or nephews or other relatives to get their orders; people were still supporting us and we were very lucky."
The independence traders have has also allowed them to be more flexible with their customers, taking orders through social media for collection at the door, or even just being able to chat.
The fish stall in Mold Indoor Market, named A Fish Artist from Fleetwood, was one of only two businesses to operate there through lockdown as essential retailers.
Proprietor Peter Reader says while the first month was hard, it's been worthwhile.
"It's been rewarding to stay on and work through the pandemic as I think I've earned myself a good name in Flintshire," he said.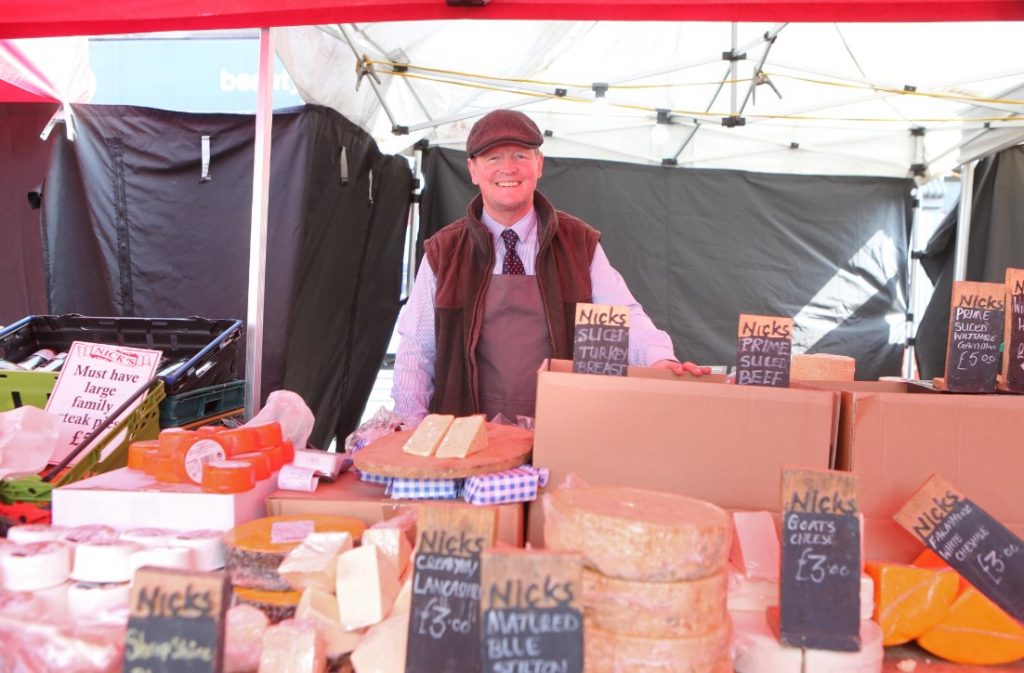 "Usually, it's older people that eat more fish, but I've had quite a lot of young people coming in as well.
"I've been here about ten years, and you get to know all the families, and that's been one of the best things: you can't get that at the checkout in the same way, especially if it's self-service.
"In a time when communities across the world are struggling, it's just nice to have something far more simplistic and together, rather than being apart. You feel really part of the community."
Holywell's market restarted on 15 April having been out of action during lockdown, although some traders such as the florist, have been operating delivery services.
Lynda Carter, who runs a stall promoting the town, says it's been wonderful to see people return to support it.
She said: "The first Thursdays back have been really good, particularly for people's mental health. Social isolation has always been a big problem, but to get out into the market and speak to people while you're buying your fruit and veg or deli produce is brilliant.
"The market is more than just a market, it's a community. They offer a service nobody else does."
Vicky Russell, 55, has been running Vanilla Jewellery for ten years. While she would normally sell at indoor events, she made the decision to take a stall at Holywell Market in August 2020.
She says the profile she's built online by being a regular face at the market has helped carry her through the lack of other opportunities.
"Previously I'd sell at fairs and events and to shops and that was going nicely until lockdown, then it all came grinding to a halt," she said.
"The market has been a real boost as it's helped me in finding new customers and followers on social media. People buy from me and follow me online, plus it's a lovely friendly social event.
"Coming back, people have been quite cautious: they're aware of safety and everyone has been taking the right steps, but it's been lovely just to get out and be able to talk to people."
Anne Roberts runs Flowers by Anne at Mold indoor market and says without her customers making orders online, she wouldn't still be in business.
She said: "We were able to work behind closed doors, with local deliveries or offering click and collect at the back door. Our customers have supported us really well through it all.
"It's saved our business; without the regulars it would've been very difficult, and people have been so supportive. We just hope they continue to keep it local as we're not out of the woods yet."
Mold indoor market is open daily, but people are advised to check with each stall holder for their opening times.
Mold outdoor market runs every Wednesday and Saturday, while Holywell's market takes place on Thursdays.
To find out more information, visit the following Facebook pages.
Mold indoor market: www.facebook.com/moldindoormarket
Mold market: www.facebook.com/Mold-Market-210388503060140
Holywell market: www.facebook.com/groups/172679473683815
Related posts