PLANS have been drawn up for the potential creation of a 24 bedroom golf lodge in Northop Country Park.
The proposals have been submitted to Flintshire Council's planning department by Paddock Inns Ltd which operates the Celtic Arms near the golf club within the country park.
According to the applicants in a design and access statement submitted with the plans, the applicants are seeking to grow the business having battled through the effects of the pandemic.
The statement says: "The addition of a golf lodge as an extension of the existing proven successful business will not only strengthen The Celtic Arms as an economical and sustainable business, but also help sustain Northop Golf Course through providing golf lodge accommodation.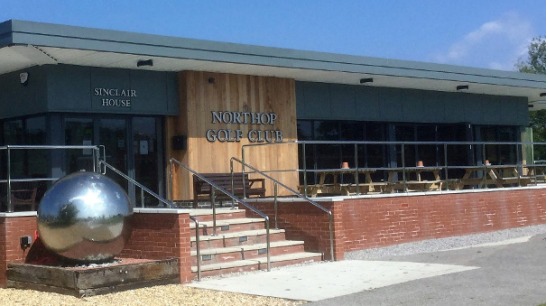 "Like all Welsh businesses the Celtic Arms hotel struggled through the pandemic and not only survived but is looking to invest in the future of the site, securing local jobs and investing in jobs.
"Covid and the increased cost of living, people are staying in the UK and not venturing abroad.
"Providing a golf lodge with good quality reasonably priced accommodation on the site provides an excellent opportunity to offer golfing breaks and fine dining as well as enjoying the beautiful tranquillity of Northop County Park."
According to the design and access statement a number of designs for the lodge have been considered.

It adds: "The most appropriate option for Northop site is the development of ensuite bedroom accommodation where use is made of the Celtic arms restaurant for dining.

"The proposed development consists of a single building the mass and scale of which reflects the character of the Celtic arms building."
The site earmarked for this development is currently used for car parking at the Celtic Arms restaurant.
With these plans, a minimum of 24 parking spaces would be provided (one per bed) in addition to three non-residential spaces.

Ecology has also been covered in the plans which state that habitat boxes would be places throughout the site for batts, bees and birds.
Their presence would encourage annual flowering and reproduction of flora within the site according to the applicants. There are no trees on the site earmarked for development, but new plants and trees would be planted as part of the landscaping enhancement scheme.
The plans, along with a heritage impact assessment, can be viewed in more detail in the planning section of Flintshire Council's website.
Council planners will make a decision on the application in due course.