DEDICATED care worker Leah Ghaddar has been hailed as a "Christmas heroine" after volunteering to work on the big day for the sixth year running.
The 24-year-old clinical care practitioner says she loves her job at Pendine Park's Bryn Seiont Newydd care home in Caernarfon and she's looking forward to welcoming back family members for the first Christmas since the Covid-19 pandemic restrictions were completely removed.
According to Leah, there's a special atmosphere at Bryn Seiont Newydd during the festive season and she's looking forward to being on duty on the day – something she's done every year since she started working there in 2016.
She said: "I'll be here, wearing my Christmas jumper with the other care staff. We'll be singing carols, there are always Christmas carols which we all love to sing, and the residents will join in.
"I'm absolutely looking forward to it. A typical day at Bryn Seiont Newydd is always busy, fun and extremely rewarding. No two days are ever the same."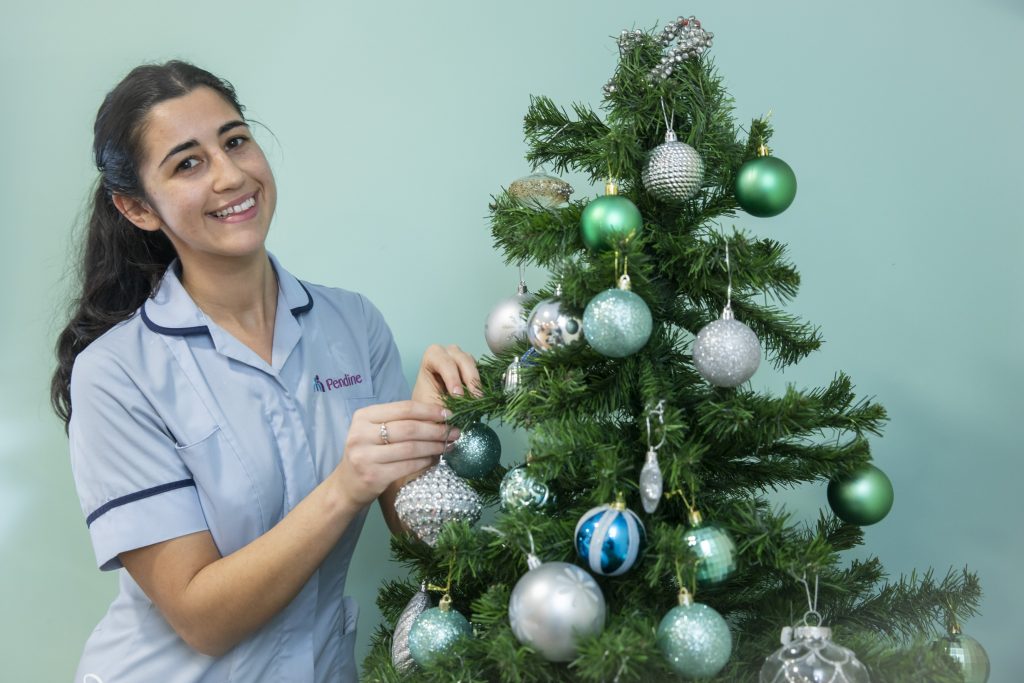 Leah added: "The atmosphere at Bryn Seiont Newydd is really lovely and it steps up a gear at Christmas. All the staff work really hard to make it special for the residents. We decorate the lounges and the corridors and the foyer and there are lots of lights, lots of cards and of course a tree.
"And Christmas brings out the residents' personalities too. They share their recollections of how they spent their Christmases in years gone by and how it is different now to when they were perhaps my age. Those stories are always nice to hear."
Leah will start work on Christmas Day at 7.30am and her first task will be to help the residents with their morning routine.
"I'll take over from the night staff when the residents will be getting up around that time and they'll have their breakfast and we'll put them in their Christmas outfits. It's going to be a fun morning.
"Then we'll have a three course Christmas lunch of turkey and all the trimmings and crackers," she said

At the end of her shift, she'll head off home for Christmas lunch at about 2.30pm and will spend the rest of the day with her mum, Yvonne, and her brother, Marc. Leah's older sister Yasmin now lives in Cardiff but she will also be joining the family in Caernarfon this Christmas.
"We'll have a late lunch then open our presents and have a few drinks and play a few games," she said.
Leah will enjoy a day off on Boxing Day but will be back at Bryn Seiont Newydd on December 27.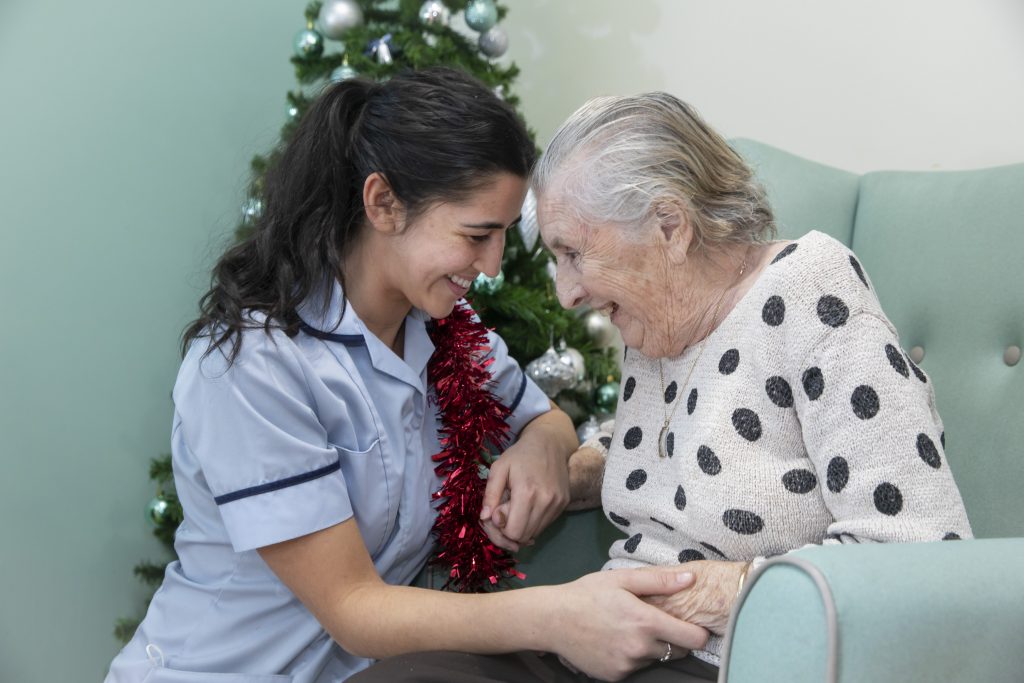 "It's a job that never ends but I'm not working on New Year's Eve," added Leah.
The hard work and effort put in by Leah and her colleagues at Bryn Seiont Newydd is much appreciated by manager Sandra Evans, who will also be there on Christmas Day.
"We ask the staff who would like to work on Christmas Day and Leah has always put her hand up and volunteers to do so. She's a real Christmas heroine.
"We are all very grateful to those members of staff who, like Leah, are willing to go the extra mile and give up some valuable family time to be here on a very special day.
"These special individuals sacrifice their Christmas to spend precious time with other people's family members.
"There's a very relaxed atmosphere here at Christmas and we have a lot of fun and because there are no meetings there's more time to chat to the residents and their families," she said.