LOCALS are being urged to pull together once again to save a community run swimming pool, "drowning" in energy bills. A crunch public meeting is being held tonight to try to prevent Harlech and Ardudwy Leisure (HAL) centre's pool closing at the end of the month.
Costs have spiralled from £4,000 to £12,000 a month and the team behind the facility last week confirmed the site was "facing significant financial difficulties," and had reached "a crisis point." That crisis was compounded by a drop in the number of people using the facility.
Harlech and Llanbedr Councillor Gwynfor Owen has organised a meeting to see if the community councils in the area can help save the facility which opened in the 1970s. Cllr Owen said "The purpose of tonight's meeting is for a public consultation with the people of Harlech to ask if they want their community council to go on giving a donation from the precept to the swimming pool.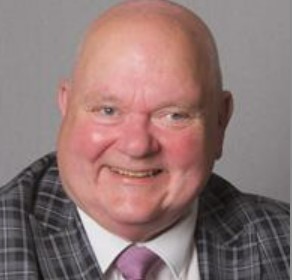 Cllr Owen said "Some don't think the community should have to pay for that and others feel strongly it should be kept it the area, and everything done to save it. I urge people, whatever their view, who feel strongly about it, to come along to the meeting.
"I hope that people would want to support it. The council (Gwynedd) gave it up 12 years ago and the community pulled together, it managed to run it ever since. In my book that has been a great local success story, running their own community pool.
"The hope is that all the local community councils in the are will pull together to help.

"If we can keep it going, it would allow the management board to apply for grants and do feasibility studies, into better forms of heating and dealing with costs.
"The energy costs have gone up from £4000 at the end of last year, to £12000.
He said the pool was "nice and modern" but the engine room and plant was "in need of some upgrading." He added "I hope people will come along tonight in support of this valuable, rural amenity."
A GoFundMe page has also been set up, and the centre was asking for support and donations to help keep the "valued" centre in a rural area. Last week HAL said it was "more important than ever" that the centre is used by the local community over the coming weeks to generate as much income as possible, and to try and extend the closing date of the swimming pool.
An urgent announcement had stated "We are sad to announce that the swimming pool will be closing before the end of March 2023, but the café and climbing wall will remain open in the short-term."
Tonight's meeting will be held in Neuadd Goffa (Memorial Hall) Harlech from 7.30pm