A SCHEME to demolish a surgery to provide "much-needed" homes for over-55s in Porthmadog will be considered by Gwynedd planners.
Cyngor Gwynedd has received an application to knock down the Madog surgery building.
The plan is to redevelop the site for eight independent living apartments, including two affordable homes, with extra care services. If it goes ahead, the application claims, the project could create seven full-time jobs and one part-time job.
The residential apartments could be serviced by extra care facilities, and the plans say that there could be two full-time night wardens, one full-time assisted living manager, four full-time carers and one part-time housekeeper.
The application has been made by the Meddyg Care Group Holdings Ltd through Chester agent Nia Borsey of Fisher German LLP. The planning application concerns a 770.63 square metre site located at the Porthmadog Health Centre, off the High Street.
The site is accessed via a road off the High Street adjacent to the Tesco superstore.
The current building, the plans say, is used as part of Madog Surgery – but the surgery has additional premises across the road on the main high street.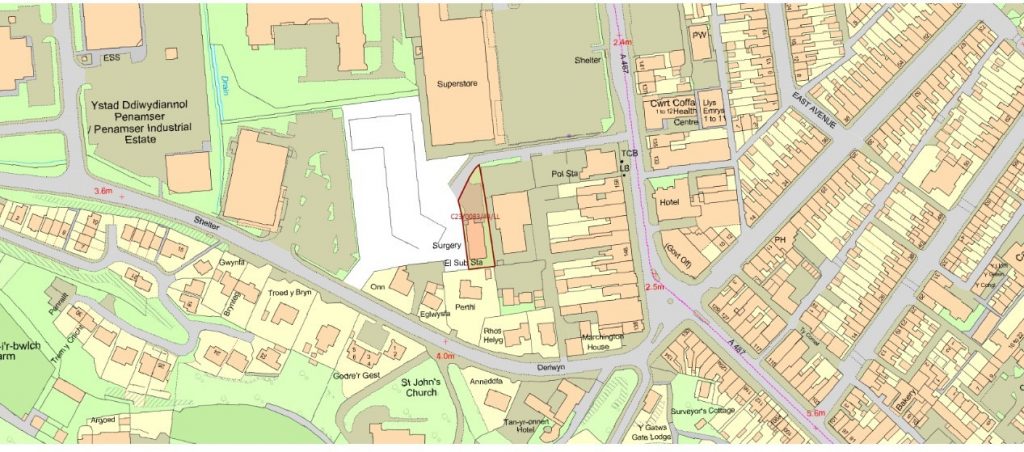 "Therefore, the demolition of this building will not have a negative impact on the provisions of Madog Surgery for the community of Porthmadog," it states.
"The services will simply shift to an existing building they occupy."

The proposed building will be larger than what is currently there in terms of scale but will be built on the existing plot the plans describe.
There will also be space for an occupational therapist and physiotherapist to use for rehabilitation.
The planning documents claim the new accommodation facility "will also provide an increase in local contractor use and regular work for them".
This would include electricians, fire alarm service engineers, fire extinguisher engineers, plumbers, lift engineers and white goods engineers. The building is also designed to provide facilities and communal areas for the residents as well as office space for employees.
The communal areas would hold regular events to "encourage the socialising aspect of living in this type of accommodation".
The application says that the development "provides an opportunity to make a much-needed contribution" to specialist housing numbers within the county.
The proposal seeks to create 11 car parking spaces, and would use the existing access road.
An ecological report considered it "unlikely" that the building would support roosting bats but their presence "could not be completely ruled out".
It recommended that bat and bird boxes be built into the brick walls of the building so as to remain "visually unobtrusive".