A £3M investment to address an "urgent need" for work units boosting business in Gwynedd has been approved.
It follows a lack of land and suitable places for local businesses to establish in the county.
Now, five new buildings look set to be built to create 10 workshops at Minffordd, Penrhyndeudraeth.
The scheme was approved during a meeting of Cyngor Gwynedd's Cabinet, on Tuesday, April 25.
The council had received 37 applications for business units, 28 in the area,  76 percent. On average five people applied for every available unit.
Now, Cyngor Gwynedd is to secure a plot of land to be released by Welsh Government at the Parc Busnes Eryri.
It follows an allocation of £2 million from the Council's Asset Management Plan together with £925,000 from Welsh Government.
The internal workshops, which were 'flexible' in their use and size, aim to be "net zero" in terms of energy consumption with solar panels and air source heat pumps installed.
The design contributed to the Council's response to climate change.
Councillor Nia Jeffreys, Gwynedd Council Cabinet Member with responsibility for economic development, said:
"This is very exciting news for the business community in Gwynedd and specifically for this part of the county.
"There is an urgent need for employment land and work units throughout Gwynedd.
"The Council is keen to respond by working with with commercial developers and developing units where there is demand, this latest step is significant.
"We have listened to the sector. I am extremely pleased that we are able to work with the Welsh Government on this.
"I'm looking forward to seeing these units being built and businesses moving in and the knock-on benefits for the wider area."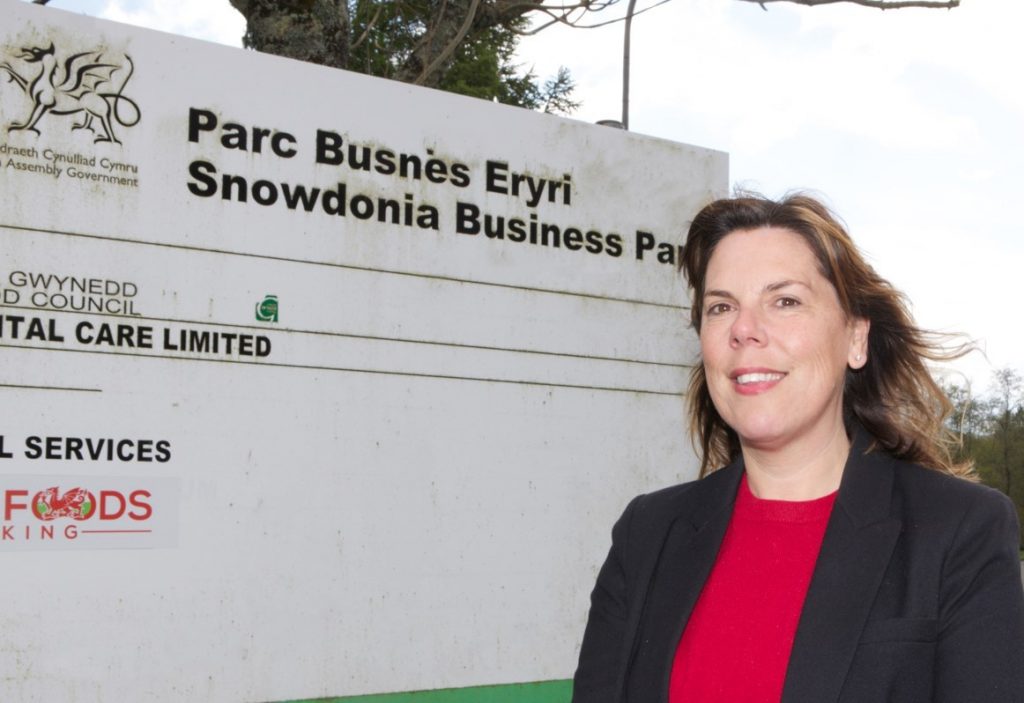 The Council's Economy and Community Department has been working with the Planning Services of both Cyngor Gwynedd and the Eryri National Park Authority to identify and respond to businesses requirements.
Should planning permission be secured, it is hoped that land purchase and the appointment of contractors will be completed by the summer.
Construction work is planned for the autumn,  it is anticipated that the units could be ready  by summer, 2024.
Senior manager at the council's economy and community department, Dylan Griffiths welcomed the scheme, saying it was "the first time in a generation where we have constructed new work units."
It was "not a single answer  but we welcome this as a start.
"We want to understand what the need is to better understand and respond to that need.
"Hopefully we can build on that and use this  as a basis to create a more long term programme." 
Arllechwedd Councillor Dafydd Meurig  supported it, saying there were "many" in his area looking for units.
The Chief Executive Dafydd Gibbard said he was "very pleased."  
"We had a stock of building that were ageing and no longer fit for purpose,  the decision was made to dispose, to get new fit for purpose buildings, that cycle has now reached an end.
"The £3m investment is in an area where they are needed. This is an initial step, there will be further steps and further opportunities."
Y Bala Councillor Dilwyn Morgan  was pleased it would allow people "to work in their communities, and stay in their communities."
Bontnewydd Councillor Menna Jones  was glad the units would be net zero but had a query over their carbon footprint.
Mr Griffiths replied that fuel requirement  would "contribute positively."
Council leader Cllr Dyfrig Seincyn had visited the site on Monday, saying the council supported the development which provided an "opportunity."