A FORMER garage site in Waunfawr could be turned  into a six home development – if plans are accepted.
Cyngor Gwyneddl has received a planning application proposing the erection of six new residential dwellings on the vacant Whiteways site.
The application concerns a 19790 square metre area off the A4085 in the middle of the village and includes plans to provide one 'affordable home.'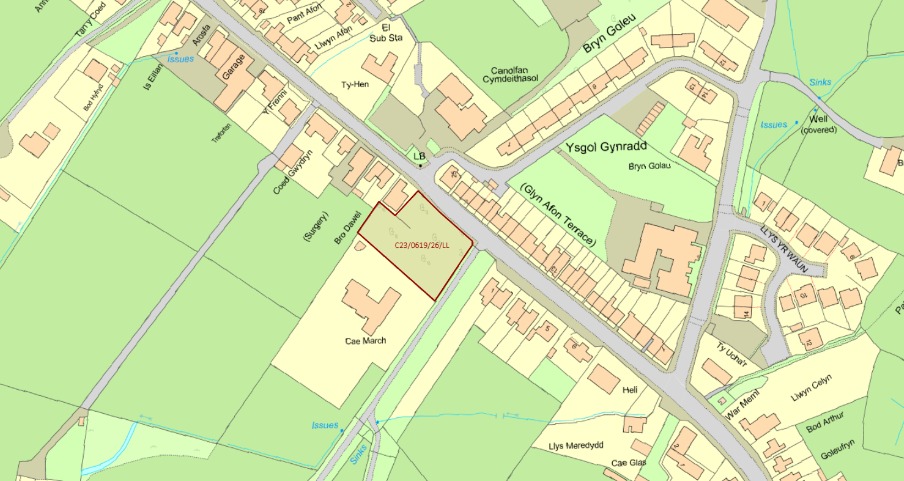 According to the Welsh Government Statistics for Wales, the definition for affordable home provision applies to houses where "secure mechanisms" have been put in place to ensure that it is "accessible to those who cannot afford market housing."

The housing proposal has been made by TJS Construction Ltd through agents Russell-Hughes Cyf.
The proposed scheme would consist of a terrace of three two storey two bedroom dwellings, a pair of semi-detached two storey three bedroom dwellings and a single two bedroom bungalow.
The houses would be located on either side of a newly formed estate road to serve the development central to the site, and would include private gardens for each home.
There would also be parking provided for two cars for each new two bedroom dwelling and three parking spaces for each three bedroom
dwelling.

The plans say the houses will all have a level access into the building via the front door and a fully accessible toilet is proposed for the ground floor of each home.
The planners say they propose to: "…create an attractive and modern dwellings with clean smooth render as the main finish to the external walls, this is complemented by facing brickwork cill details to the windows and timber cladding panels to the bungalow front elevation."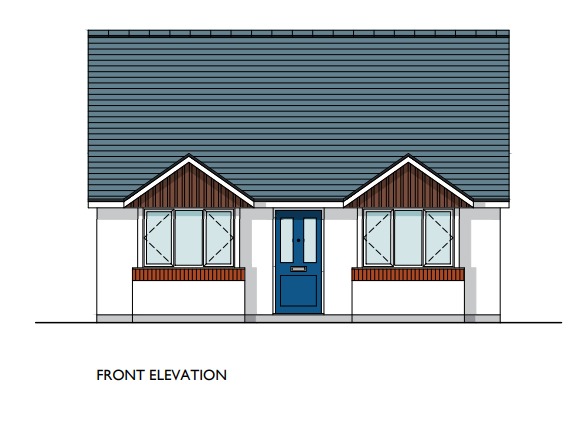 The plans include dedicated private garden areas with turfed sections for each new property.
"The  amount and species of plants to be used will be at the discretion of the occupants but encouragement and advice will be given towards native species planting of fruiting trees and shrubs to improve the ecological value of the site," the plans say.

To meet environmental "sustainability" as part of the development will include  "high specification insulating materials," the design statement in the plans claims it means that the housing "will require very little energy to heat up."
It adds: "We propose that all glazing for the building is to be low-emissivity argon filled double glazed units to further improve the thermal performance of the buildings.
"The proposed new dwellings will be fully compliant with current building regulations standards and will benefit from renewable energy technologies to further reduce the environmental impact of the development."
It also states that sub-contractors  would be used for the erection of the new dwellings to reduce the need for travel to and from the site during construction.