THE SENEDD'S Shadow Minister for Local Government says the 'extremely inappropriate' interruption to Flintshire Council's cabinet meeting this week highlights the need for local authority meetings to be held in person.
As the Local Democracy Reporting Service reported yesterday, Flintshire Council's monthly cabinet meeting which is currently held online only, via Zoom, was interrupted by a member of the public who appeared to be indulging in a sex act.
In light of the incident, the council confirmed it is now reviewing its security measures around online meetings.
Last week in the Senedd the Welsh Conservative Shadow Minister for Local Government, North Wales MS Sam Rowlands who is in favour of council meetings returning to an in-person format, asked Rebecca Evans MS, the Welsh Labour Government's Minister for Local Government, for updated guidance to be produced on how hybrid (online and in-person) council meetings are conducted.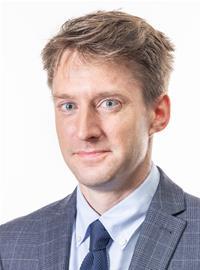 Mr Rowlands says the Flintshire Council incident this week highlights his view that councillors should be meeting in-person as much as possible.
He said: "It was totally inappropriate for the member of the public to interrupt a meeting in this manner and has actually highlighted an issue about how local government operates and a concern I raised again with the minister only last week.
"Whilst hybrid proceedings has its upsides, councillors should be meeting publicly whenever they can rather than finding any excuse not to. Zooming in from home all the time simply does not confer on councillors the same experience, skills, and achievement that working in-person would.
"From a councillor allegedly driving whilst voting to now this, it just shows how hybrid meetings can be abused in a way that would not happen in county halls. So other than improving IT security, I think councils should primarily aim to have public meetings in person, with better guidance provided."
Responding to Mr Rowlands' query in the Senedd last week, Rebecca Evans MS said: "I think that we did make good progress through the local government and elections Act in terms of flexibility.

"That did remove some of those barriers by introducing the ability to have those hybrid meetings, which we know have been really important for people who do have caring responsibilities, family responsibilities, employment commitments that mean that the times at which they're available are more limited."
She added: "I do agree that we should expect the same behaviour of people within the virtual environment as we do within real life, and that's certainly something that we've adopted here in the Senedd.
"I think that we have a good model in terms of how we approach and treat people equally, whether or not they're here in person.
"And just to recognise as well that those formal set meetings of committees, of full council, those meetings of our town and community councils, are absolutely critically important, but they are still only part of the job that councillors do.
"I know that many councillors pride themselves about the way in which they're out in their communities—every day, often—having those face-to-face contacts with people.
"So, I think that there are still ways to maintain that face-to-face contact, even when meeting in a hybrid environment. But if there's more advice and guidance that we're able to provide, then we will certainly look to do that."
After the incident on Tuesday, a Flintshire Council spokesperson said: "A member of the public was given access to the link for this morning's Cabinet meeting on Zoom and shared some extremely inappropriate content.
"We expect that only officers and councillors can join meetings as a participant.  As a result of this incident, we shall be reviewing the security settings in meetings so that only designated officers can share content.
"We shall also be reminding all councillors that the links are for them only and that the public can view meetings via the livestream on our website."