An artist with Parkinson's, who has been inspired by Picasso, has said he's been "blown away" by the response to his exhibition.
Morton Roberts, 74, has already sold 19 of the drawings and paintings that are being showcased at Ruthin Library until December 23 as part of a fundraising effort for Parkinson's UK Cymru.
The former Ysgol Brynhyfryd pupil, who was born in Denbigh in 1947, said: "The response to the exhibition has been excellent. I was blown away by it.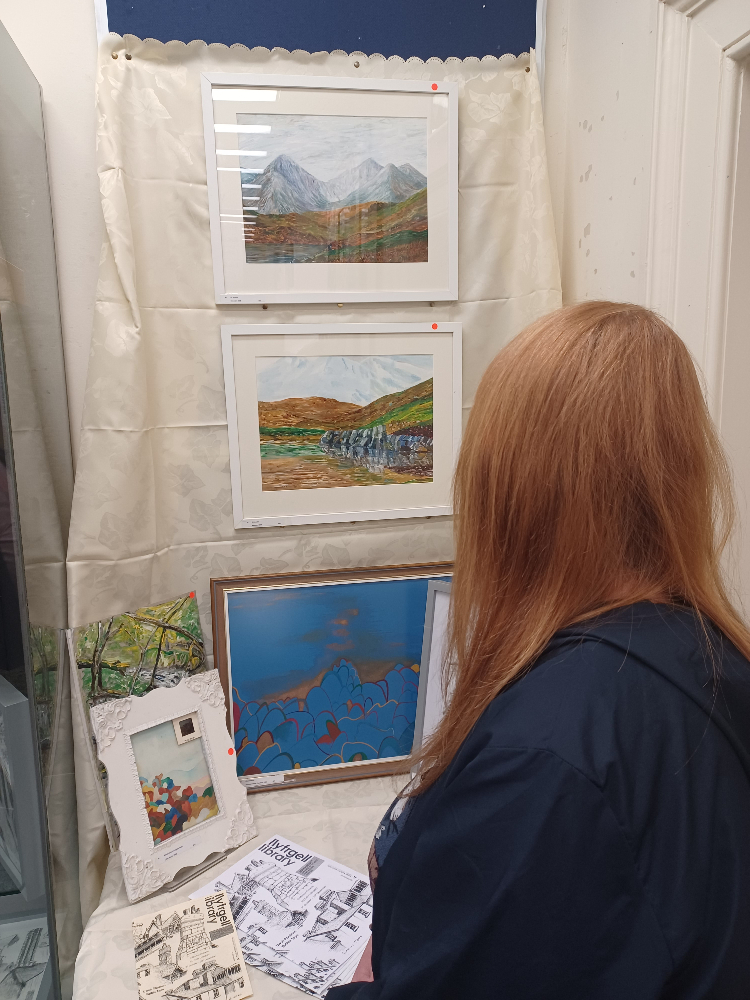 "A complete stranger came up to me in the supermarket and shook my hand. He said that he'd heard about me having Parkinson's, and he'd read an article about the exhibition, and he said congratulations for doing it.
"He said that he'd just turned 70 and that he was getting a bit despondent with his own life, and that it has given him a kick up the backside. It was just out of the blue. It was in aisle 3 of Tesco, Ruthin.
"What I'm going to do is add more budget-priced drawings for December to top it up again.
"The response to the exhibition has given me fresh impetus and made me determined to create even more art, and put on more exhibitions in the future. There's much more to come as a result of it. I've done around three pictures in the last week or so."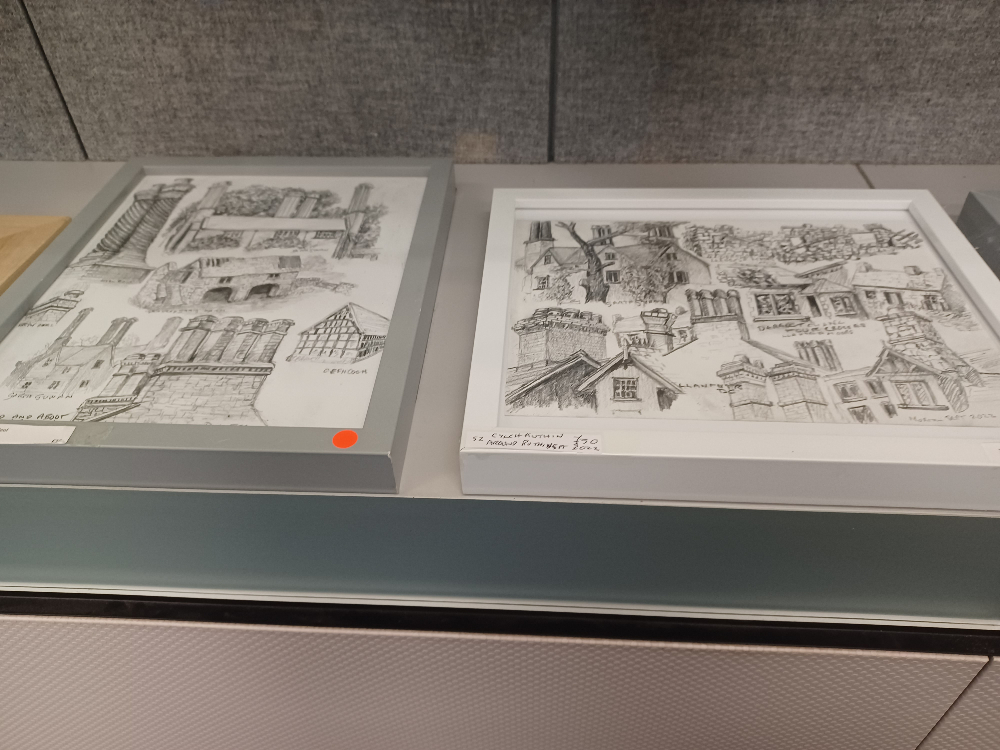 The former agent for Universal Leather Goods, studied art at Wrexham Technical College, where he earned a diploma, and studied for a degree at Newport College of Art and Sculpture.
He has dedicated the exhibition, which has been sponsored by Mann Roberts Solicitors, to his late wife Heather, as well as to his daughters, his family and everyone who has Parkinson's.
The exhibition is influenced by Picasso, and features drawings and paintings of moving water, old buildings, landscapes, seascapes and boulders. Many of the pieces are of areas around Ruthin and Bala.
There are over 40 symptoms of Parkinson's. From a tremor or stiffness, to problems with sleep and mental health. Everyone's experience is different.
Morton has spoken candidly about the challenges of living with the condition.
The father of six, and grandfather of eight, who was diagnosed with Parkinson's in 2016, said: "One little aspect is, you wonder how your hand can get into a certain shape when you don't even know that you're doing it. It's weird. I do have a tremor, but I can concentrate and stop it. Then it will come back. When I have it I really do shake. I can't walk very far or do much.