A NEW temporary classroom could be installed at a Wrexham village school to meet a growing demand for childcare – with plans for a permanent solution in the pipeline too.
Wrexham Council's planning department has received a proposal seeking to add a single-storey modular classroom building to All Saints' Primary School in Gresford.
The school currently has 276 full-time and 51 part-time pupils, catering for those aged three to 11.
It also provides on-site early education pre-school provision and wrap-around care together with a 'Parent and Toddler Group' for children aged up to two years and their parents or carers.

In 2002 the school gained a timber-clad double mobile building labelled the Cedar Rooms.
But the demand for childcare places has seen this application made for a temporary space while the Gresford Governors' Clubs and Playgroup has submitted a funding bid to Welsh Government in the hope of being able to provide a permanent solution.
A design and access statement submitted with the application explains: "The existing timber clad modular building is used to provide childcare for children.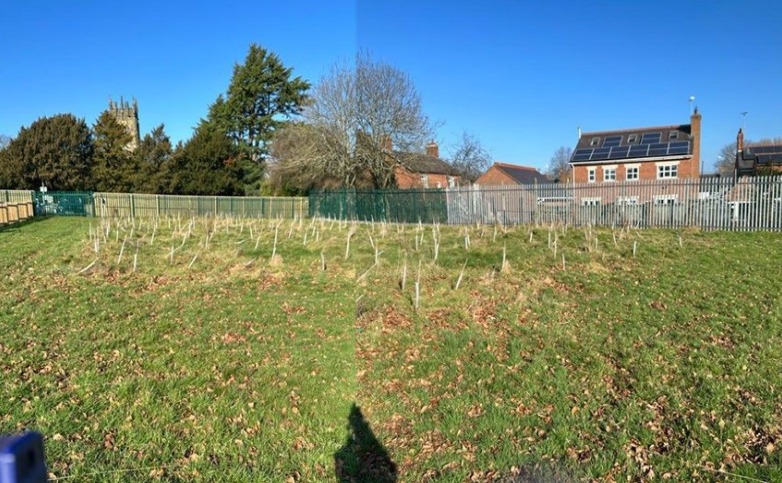 "But due to the increased local demand for childcare places and the continued expansion of the Flying Start Childcare Offer, the school are seeking to add a second modular classroom to provide additional space for the Gresford Governors' Clubs and Playgroup on a ten-year lease agreement.

"The additional space is a temporary solution to ensure that the school is able to provide local, affordable childcare for the village, in a safe and secure setting.
"The Governors have already engaged with the local authority childcare team with the aim of providing a more permanent solution to their accommodation needs."
It adds: "The Gresford Governors' Clubs and Playgroup have submitted a bid for funding for a permanent solution to the local authority childcare team who have now advanced this to the Welsh Government for their consideration.
"The school therefore require this temporary solution to allow the time for the Welsh Government capital funding to support a permanent childcare solution and to then provide the lead time for a permanent solution to be realised."

Wrexham Council planners will make a decision on the application at a future date.