AN £11.6 MILLION expansion at a private hospital in North Wales has created 30 jobs and is enabling it to do hundreds more operations every year.
Spire Yale Hospital in Wrexham has just opened a new outpatient and diagnostic centre and is reconfiguring the original hospital to provide six extra bedrooms and additional surgical facilities.
The new centre is based in Chesney Court nearby in Croesnewydd Road where Spire Yale hired award-winning architects to remodel two adjacent buildings and turn them into one state of the art unit.
The expansion has enabled Spire Yale to develop their services which have led to the number of staff increasing from 150 to 180.
They have installed a permanent £1 million MRI scanner at Chesney Court instead of using a mobile scanner which previously visited twice a week.
The complex includes nine consulting rooms, an X-ray suite, an ultrasound and imaging department and a plaster room.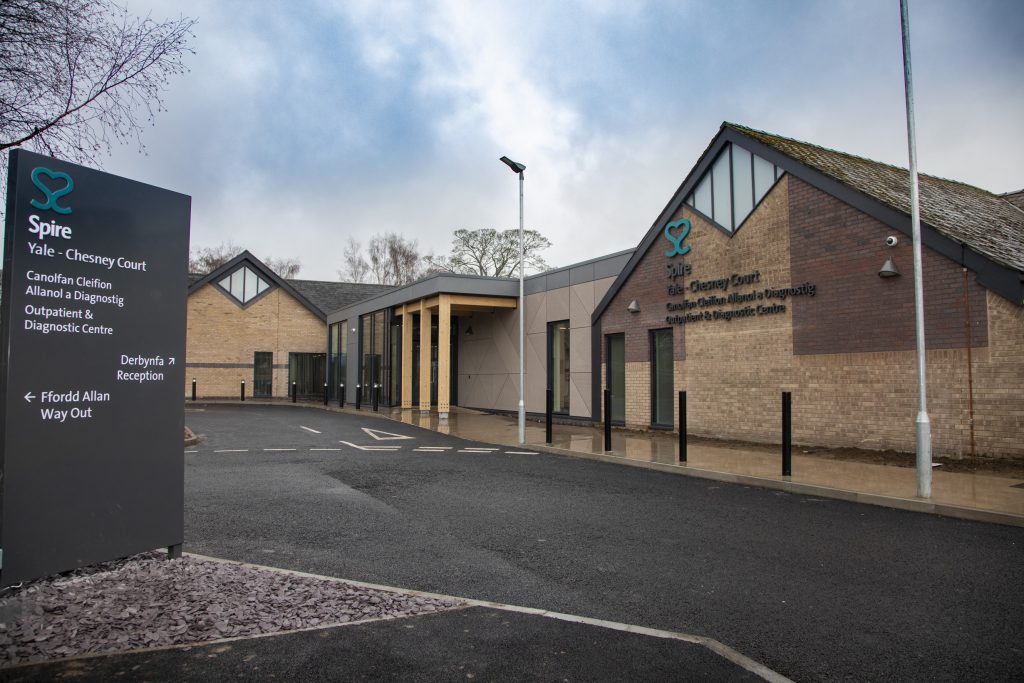 The business admin and secretarial teams have moved over to a suite of offices on the first floor of the new centre
The hospital is part of the Spire Healthcare group and the North Wales operation also includes an outreach clinic and consulting rooms in Abergele.
According to Hospital Director Sue Jones, the upgrade in Wrexham is the perfect birthday present for Spire Yale that's celebrating its 35th anniversary this year.
She said: "I have been here since the early days in 1989 and I am proud of what we have achieved.
"The facilities have always been excellent but this huge investment of £11.6 million has taken the operation here to a whole new level.
"We have moved our outpatients' area from the original premises to the new centre and used that space to create a couple of pre-operation assessment rooms and an outpatient theatre for procedures such as cataract surgery that can be carried out under local anaesthetic, along with a dedicated recovery unit.
"It means that we can free up the main operating theatre to concentrate on the more complex surgical procedures.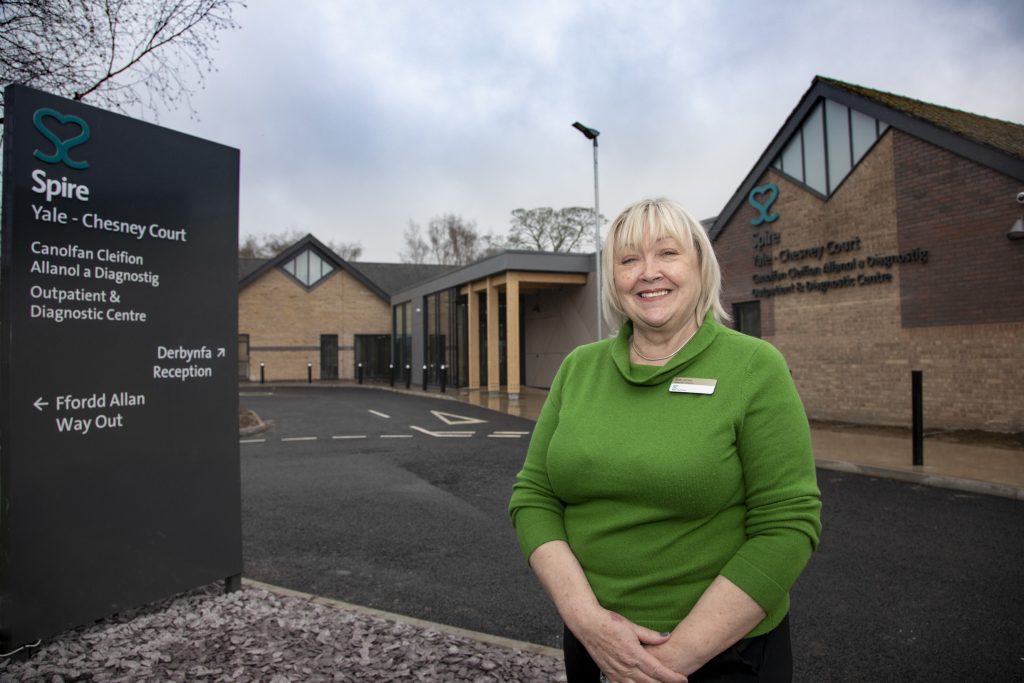 "We have also increased the number of bedrooms from 18 to 24 so we can provide treatment for a third more inpatients.
"Until now we have used Spire's mobile MRI scanner which is visited twice a week but having our own scanner as a permanent fixture is a gamechanger.
"In all we have 124 consultants covering 32 different specialities so we needed the extra space and additional equipment.
"Demand for the treatment we provide at Spire Yale is growing. We appreciate the pressures that the NHS in Wales is experiencing so this expansion is very timely because it enables us to help so many more people and hopefully help relieve some pressure on the NHS at the same time.
"We were doing around 250 operations a month and we are now able to do around 300 a month and we have a plan for a steady increase on that number.
"We're particularly busy doing orthopaedic work and urology is another area where there is great need.
She added: "The increase in the volume of the treatment we provide and the additional staff mean that the expansion is also great news for the local economy."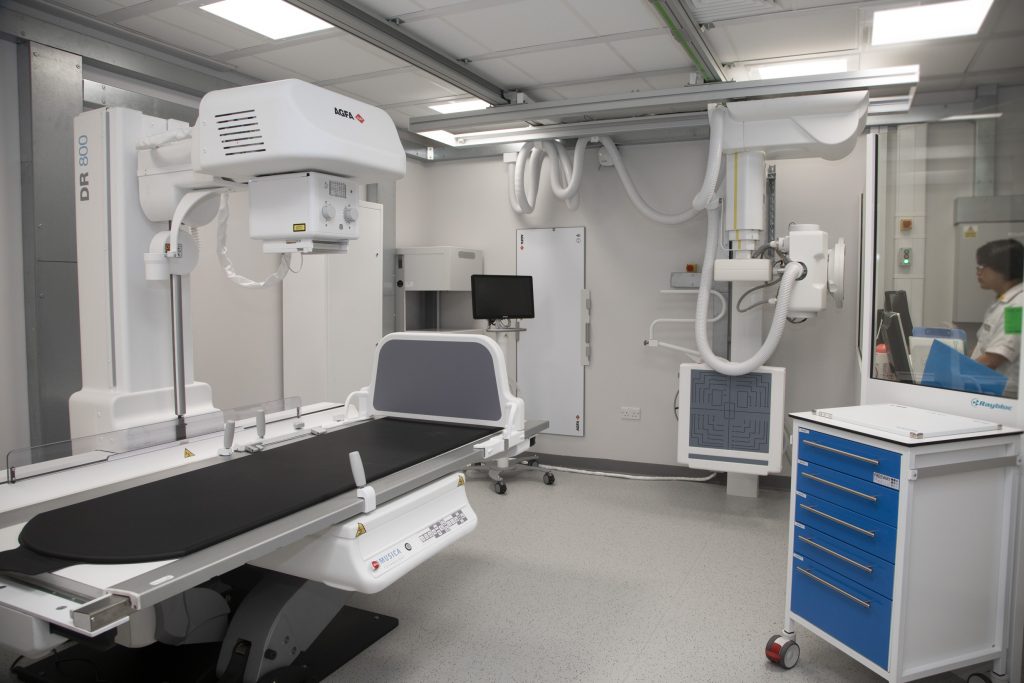 Orthopaedic consultant Mr Tony Smith described the new facilities as "fantastic".
He said: "It's a really comfortable, pleasant environment for patients and staff – and there's plenty of space for people to park outside.
"The investment in the MRI scanner has made a huge difference because it gives you ease of access to rapid testing and investigation.
"Having to wait for treatment can affect the quality of life for patients and the waiting can compromise the success of the operation further down the line.
"We're seeing patients from the whole of North Wales, mid-Wales and the Borders and now we've got the capacity to see those patients and offer a service which is brilliant.
"It's a bit like Wrexham Football Club and the bounce we've seen with that. This is just a marvellous, good news story for Wrexham city and something we should be very proud to have here."